In the second part of this series, I speak with Alex Cooley, vice president of Solstice, to find out what particular solutions growers can use to increase efficiency. Last month, I introduced the challenge of growing cannabis more sustainably. To recap, I raised the issue of sustainability as an economic, social and environmental problem and referenced recent pesticide issues in Colorado and carbon footprint estimates of growing cannabis.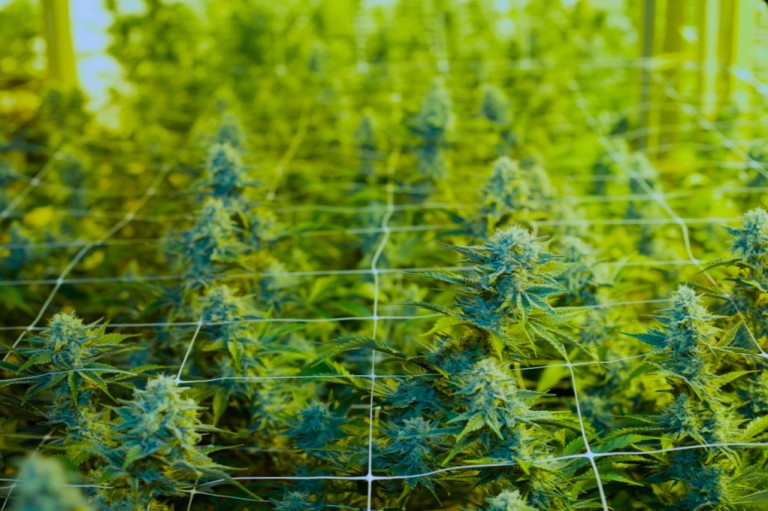 Alex Cooley is the vice president of Solstice, a cultivation and processing business based in Washington. Solstice is at the forefront of the industry for innovating in energy, water and raw materials efficiency. I sat down with Cooley to discuss exactly what you can do to grow cannabis sustainably.
"Switching to outdoors or greenhouse will always be more sustainable than indoor, but depending on the type of facility, energy efficiency and specifically lighting should be at top of mind," says Cooley. "Just looking at your bottom line, it is cheaper to use energy efficient lighting sources such as plasma or LED lighting, which will reduce your need for air conditioning and your overall energy consumption."
Looking into sustainable technologies is one of the quicker ways to improve your overall efficiency. "We are big believers in VRF [variable refrigerant flow] HVAC systems because it is one of the most energy efficient ways to cool a large space in the world," adds Cooley. "Use a smart water filtration system that gets away from wasting water by catching condensate off AC and dehumidifiers, filtering and then reusing that water."
Utilizing your waste streams is another relatively simple and cost effective practice to grow cannabis sustainably. "Our soil and biomass goes through a composting company, we recapture any of our waste fertilizer and runoff for reuse," says Cooley. "We try to use post-consumer or fully recyclable packaging to reduce what would go into the waste streams."
So some of the low hanging fruit to improve your bottom line and overall sustainability, according to Alex Cooley, include things like reusing materials, composting, increasing energy efficiency and saving water. These are some of the easily implementable standard operating procedures that directly address inefficiency in your operation.
In the next part of this series, I will discuss Terra Tech's approach to sustainable cultivation, which utilizes the "Dutch hydroponic greenhouse model" on a large scale growing produce such as thyme and basil, but are now taking their technologies and expertise to the cannabis industry. I will also discuss the benefits of using a third party certification, Clean Green Certified, to not only help grow cannabis more ecofriendly, but also market your final product as such. Stay tuned for more in Sustainability of Cultivation in 2016, Part III.