Cannabis Industry Journal is an industry-specific eMagazine and Conference series serving the global cannabis industry. Built on the platform of the next generation model for B2B publishing, Cannabis Industry Journal delivers top quality content to the global marketplace on all aspects of the cannabis industry – from seed to sale – in the medical and recreational markets.
Mission Statement:
Cannabis Industry Journal publishes news, technology, trends, regulations, and expert opinions on cannabis business, safety, quality, and sustainability. We also offer educational, career advancement and networking opportunities to the global cannabis industry. This information exchange is facilitated through ePublishing, digital and live events. By providing such an exchange of knowledge and technologies, Cannabis Industry Journal will aid in the advancement of an informed and safe market for the global cannabis industry.
Leadership Team:
Aaron Biros, Editor/Publisher
Aaron G. Biros joined Innovative Publishing LLC full-time after graduating Tulane University in May of 2015. Graduating with a B.A. in Environmental Studies, his coursework involved environmental sustainability, conservation policy, design thinking in collaboration, social innovation & entrepreneurship, food production & health, and environmental & health risk assessments. He has two years of experience working on staff as an associate editor for FoodSafetyTech.com, writing a series of articles focused on the intersection of food safety and environmental sustainability. Aaron is now the editor and publisher of Cannabis Industry Journal. @CannabisEditor. Contact Aaron.
Rick Biros, President
Rick has more than 25 years of B2B publishing experience. Early in his career he worked on Food Processing and then Food Engineering magazines in a sales and then management role.  He was the founder and a principal in Carpe Diem Communications where he developed and launched Food Quality magazine, The Food Quality Award and The Food Quality Conference & Expo as well as Pharmaceutical Formulation & Quality and Contamination Control magazines. Under his direction, Food Quality and Pharmaceutical Formulation & Quality received editorial excellence awards from The American Society of Business Publication Editors. In 2007, John Wiley & Sons, Inc. acquired Carpe Diem. Rick continues his entrepreneurial interests with the formation of Innovative Publishing Co. and the launch of MedTech Intelligence in 2009; Food Safety Tech in 2012 and the Cannabis Industry Journal in 2015. Innovative Publishing is also a conference producer of six med tech conferences, three food safety conferences and two cannabis industry conferences.. Contact Rick
Maria Fontanazza, Editor
Maria has more than a decade of experience in journalism, marketing, and communications within the medical device industry. She was previously marketing communications manager and market research manager at Secant Medical, Inc., a manufacturer of biomedical textiles and advanced biomaterials. Maria was also an editor at MD+DI and has authored more than 250 articles that have appeared in domestic and international industry publications. She has a B.A. in Journalism and Mass Communications with a concentration in New Media and Visual Design, and a Minor in Fine Arts, from St. Michael's College in Colchester, VT. Follow her industry insights at @MariaFontanazza. Contact Maria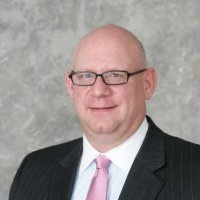 RJ Palmero, Sales Director
RJ has more than 20 years of media, conference and agency experience. He was most recently a biopharmaceutical equipment contributor for the Pharma's Almanac publication, and delivered several branding and research projects for pharmaceutical and medical device contract manufacturers. For 17 years RJ served as vice president of Interphex, the largest pharmaceutical manufacturing event in North America and was a key contributor of a successful launch of Medical Device Puerto Rico, which created the largest life sciences event in the Caribbean. RJ is an avid NY sports fan, and enjoys working out and spending time with his family and friends. RJ is married to his wife Beth, has a daughter Nora and dog Beau, and resides in Norwalk, CT. Contact RJ.

Food Safety Tech, MedTech Intelligence, and Cannabis Industry Journal are published and owned by Innovative Publishing Company, LLC, Edgartown, Massachusetts USA; Rick Biros, President and Founding Principal.