For those who have been watching (if not in the thick of) the drama over Israeli medical cannabis export rights, this latest development was not only inevitable but overdue. Israel's parliament unanimously approved the legislation on Christmas Day (along with Thailand). Less than a month later, the cabinet concurred.
That means that export rights are now actionable law.
Beyond this final passage into reality, export rights have been at the forefront of a global drama on cannabis- most recently in this part of the world, as a specific chip in political dealmaking between U.S. President and Israel's Prime Minister, Benjamin Netanyahu since the former entered office. This go around at least.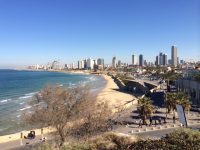 The political bargaining that even allowed Israel's medical program to flourish and get funding from its earliest days (including of the U.S. federal government kind) of course, is nothing new.
Pioneers Of The Cannabis Industry
Hard as it is to believe, most of what is widely known and easily digitally shared (including on social media) about cannabis (as a plant, let alone distinctions between cannabinoids) is information created during this last four to eight-year period (certainly since 2010). This has been driven by reform, and a birth of wider education about medical and recreational cannabis plus the cannabis industry and broader lifestyle press. And most of what is credible out there, no matter who claims credit today, has an Israeli origin, and of the medical kind.
Add this history of scientific research and insight to the philosophy of a nation driven by entrepreneurial zest, and say no more.
Now that Israel can begin to export its cannabis, the interesting thing to see is whether cannatech will in the end, be more valuable than individual strains themselves. The pick axe in this particular "green gold rush?"
For now, of course, all bets are off, even on the cultivation front. Because, no matter what else it is, it is well timed, globally, to give even the Israeli medical production market a big green shot in the arm.
Germany and Europe Beckons
The change in the law in Israel also comes as those who made first qualifying round in the German cultivation bid are getting prequalification letters, although this time, no firms, anywhere, have issued press releases about their finalist round status.
And here is the other issue to consider: While the bid itself does not have anything to do with import capability, new Israeli game in town is, in itself, a big game changer for anyone whose hat was thrown into the coalitions who applied for the pending cultivation license. Why? Until they deliver their first crops grown auf Deutschland, firms have to deliver from somewhere. And this being Germany, the import destination has to be from a place where the plant is federally legal. Israel becomes another option in a market so far dominated by Dutch and Canadian firms.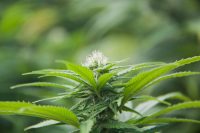 Can you smell new bid lawsuits also, if this scenario has not already been addressed by BfArM? The history of cannabinoids in Germany in general (historically as well as recently) is fraught already. This pending challenge, should it come, will be laden with symbology modern Germany will do everything to avoid provoking.
Beyond the soap opera that the bid has turned into in Germany (the ultimate test case for cultivation and insurance-backed medical and industry acceptance across the rest of the EU essentially), there are of course, other markets beckoning. This includes all of Eastern Europe and much of the EU. This includes France and the UK immediately.
In other words, no matter what the longer-term impacts will be, this well timed, politically astute Israeli decision is coming at the beginning of what is going to be, as everyone is clearly seeing at the end of January, a momentous and earth-shaking year not only for Europe, but globally.
And that is big business for a little country with an eye on the export game.