The negativity keeps on coming for the embattled CannTrust. As of late September, the Alberta Gaming, Liquor and Cannabis Commission (AGLC) decided to return $1.3 million of the company's products – or almost all inventory already ordered by the commission.
The AGLC operates independently of Health Canada, and the regulator has not ordered a recall of any of CannTrust's products even though they suspended the company's license. However, the AGLC has a contractual relationship with the company, which allows it to return company products on CannTrust's expense.
The Ontario government has already announced that it would be returning about $2.9 million in products to CannTrust.
In The Regulatory Weed(s)
Why are so many recreational market Canadian authorities doing the same thing that Danish authorities initiated July 9, when the news about CannTrust hit Europe?
Beyond all the illegal growing, there are other problems that have now come to light that essentially invalidate if not put into question the legitimacy of CannTrust's entire grow operation – and for both the medical and recreational market.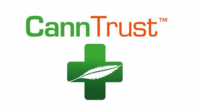 As Bloomberg first reported, CannTrust employees brought black market seeds into their unlicensed growing rooms at the facility in Pelham Ontario and even relabelled them to look like brands they were supposed to be carrying. It is unknown how many of these plants were actually sold, but over 1,000 plants were grown and flowered by CannTrust with murky origins. If that is not enough to make Canadian authorities go nuts, it certainly has stirred waves of anger in Europe where seed control is a huge issue, far beyond the medical market. See Novel Food and the huge angst of the developing CBD market.
It is hard to understand exactly, in retrospect, therefore, what CannTrust executives, or even employees thought they were doing exactly.
One thing, however is for sure. CannTrust is not "just" the meltdown of one company in Canada. The entire industry, globally, is paying attention. Particularly those in parts of the world now looking at the opening map of cannabis ex-im.
A Brave New World On The High Seas
As Peter Homberg, one of the top global legal experts at Denton's law firm pointed out in September in Berlin during a high-level medical cannabis conference, the world is indeed changing fast on the cannabis ex-im front. Producers from Malta, Greece, Denmark, Spain, Portugal and Australia as well as latest market entrant Columbia right now are lining up to import into Germany if not Europe beyond that.
why did this company deliberately go so astray?This is a world governed by several international treaties, national law and regional tolerance.
It is complicated. But in Europe at least, while in the throws of now finding some standard equivalency tests, there is a universal standard – namely good manufacturing practices – to adhere to that is "international" even if just within the EU and for those firms interested in entering the market here.
That is one of the reasons that the Canadian government is in the hot seat to prove to the world that internal regs are up to snuff.
What Impact Will This Have On The U.S?
As CannTrust was not importing across the U.S.-Canadian border, there is no product recall to be had. However, other issues, including investor lawsuits, loom.
On top of this, the regulatory issues faced by the Canadian government in a fully recreational market are, of course, not invisible to those just "south of the border." Notably, California. Of any state in the union right now, the state is the most advanced on the cannabis regulations front – even if more complicated and nuanced than in any other U.S. state jurisdiction. Of course, they still have generations of unlicensed grower networks to contend with.
None of this was ever going to be easy.
The question in the room, however, post-CannTrust, certainly, is that given the opportunity to go on the straight and narrow, why did this company deliberately go so astray?