As we've covered previously, the coronavirus pandemic has impacted the cannabis industry in the United States in a number of ways. Many states with legal medical and recreational cannabis markets have deemed those cannabis businesses essential, allowing them to remain open during statewide stay-at-home orders. Congress passed the Coronavirus Aid, Relief, and Economic Security Act (CARES Act) to help small businesses through the economic downturn, directing trillions of dollars to the Small Business Administration (SBA) to administer emergency loans, paycheck protection programs and other financial assistance to small businesses affected by the coronavirus pandemic.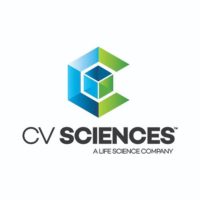 However, pretty much all state-legal medical and recreational cannabis businesses are ineligible to receive money from the SBA because cannabis is designated as a Schedule 1 controlled substance. While Rep. Earl Blumenauer (D-OR) and Rep. Ed Perlmutter (D-CO) introduced legislation recently that would allow cannabis businesses to become eligible for federal assistance, it is unclear if that bill will become law. Furthermore, even if it does pass, cannabis businesses will likely receive little or no help at all, as a vast majority of the funds administered by the SBA have already been spoken for.
Enter the hemp and CBD products market. Thanks to the 2018 Farm Bill, which removed cannabis containing less than 0.3% THC from the list of controlled substances, hemp and CBD companies are not exempt from the SBA's relief efforts.
According to VICE News, The Trump Administration has handed out millions of dollars to companies that sell CBD products. When VICE News looked into some SEC filings, they found more than $4 million in federal loans that have been granted to CBD products companies.
They found three CBD companies that scored big with federal assistance:
Despite state-legal medical and recreational cannabis businesses being left to fend for themselves, these large online CBD products retailers have received more than $4 million in federal aid money.