Late last week, the American Association for Laboratory Accreditation (A2LA) granted ISO/IEC 17065 accreditation to Americans for Safe Access (ASA). This is the first accreditation ever issued to a product certification body in the cannabis market.
ASA is a member-based organization founded in 2002 that seeks to ensure safe and legal access to cannabis for medical purposes and research. Back in 2016, A2LA and ASA partnered on a collaboration to develop the Patient Focused Certification (PFC) program.
What started as a supplement to ISO 17025 for cannabis testing labs to demonstrate a dedication to patient safety, has grown into a more comprehensive certification and consulting program that offers training, business services, company certifications. With the ISO 17065 accreditation, ASA can now deliver PFC certifications that confidently identify reliable and high-quality medical cannabis products, business and services.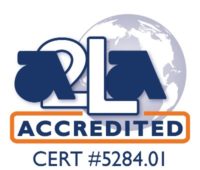 Jonathan Fuhrman, program manager at A2LA, says this is a big milestone for ASA's platform. "ISO/IEC 17065 and product certification can play a decisive role in the evolution of cannabis as medicine," says Fuhrman. "With its high standards for competence and impartiality, adopting ISO/IEC 17065 represents a major win for healthcare providers and patients."
Heather Despres, the director of ASA's Patient Focused Certification program, says she is thrilled to be the first cannabis compliance organization to attain the accreditation. "The PFC program was developed by ASA in an effort to continue our commitment to protect patients, many of whom are medically fragile, and consumers who may be seeking medicine outside of conventional medicinal channels," says Despres. "There is no other process that can demonstrate that continued commitment more than achieving ISO 17065 accreditation."