The increasing appeal and public acceptance of medical and recreational cannabis has increased the focus on the possible food safety hazards of cannabis-infused products. Foodborne illnesses from edible consumption have become more commonplace, causing auditors to focus on the various stages of the supply chain to ensure that companies are identifying and mitigating risks throughout their operations. Hazard Analysis and Critical Control Points (HACCP) plans developed and monitored within a cannabis ERP software solution play an essential role in reducing common hazards in a market currently lacking federal regulation.
What are cannabis-infused products?
Cannabis infusions come in a variety of forms including edibles (food and beverages), tinctures (drops applied in the mouth), sprays (applied under the tongue), powders (dissolved into liquids) and inhalers. Manufacturing of these products resembles farm-to-fork manufacturing processes common in the food and beverage industry, in which best practices for compliance with food safety regulations have been established. Anticipated regulations in the seed-to-sale marketplace and consumer expectations are driving cannabis infused product manufacturers to adopt safety initiatives to address audit concerns.
What are auditors targeting in the cannabis space?
The cannabis auditing landscape encompasses several areas of focus to ensure companies have standard operating procedures (SOP's) in place. These areas include:
Regulatory compliance – meeting state and local jurisdictional requirements
Storage and product release – identifying, storing and securing products properly
Seed-to-sale traceability –  lot numbers and plant identifiers
Product development – including risk analysis and release
Accurate labeling –  allergen statements and potency
Product sampling – pathogenic indicator and heavy metal testing
Water and air quality –  accounting for residual solvents, yeasts and mold
Pest control – pesticides and contamination
In addition, auditors commonly access the reliability of suppliers, quality of ingredients, sanitary handling of materials, cleanliness of facilities, product testing and cross-contamination concerns in the food and beverage industry, making these also important in cannabis manufacturers' safety plans.
How a HACCP plan can help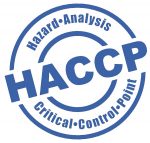 Whether you are cultivating, harvesting, extracting or infusing cannabis into edible products, it is important to engage in proactive measures in hazard management, which include a HACCP plan developed by a company's safety team. A HACCP plan provides effective procedures that protect consumers from hazards inherent in the production and distribution of cannabis-infused products – including biological, chemical and physical dangers. With the lack of federal regulation in the marketplace, it is recommended that companies adopt these best practices to reduce the severity and likelihood of compromised food safety.
Automating processes and documenting critical control points within an ERP solution prevents hazards before food safety is compromised. Parameters determined within the ERP system are utilized for identification of potential hazards before further contamination can occur. Applying best practices historically used by food and beverage manufacturers provides an enhanced level of food safety protocols to ensure quality, consistency and safety of consumables.
Hazards of cannabis products by life-cycle and production stage
Since the identification of hazards is the first step in HACCP plan development, it is important to identify potential issues at each stage. For cannabis-infused products, these include cultivation, harvesting, extraction and edibles production. Auditors expect detailed documentation of HACCP steps taken to mitigate hazards through the entire seed-to-sale process, taking into account transactions of cannabis co-products and finished goods at any stage.
Cultivation– In this stage, pesticides, pest contamination and heavy metals are of concern and should be adequately addressed. Listeria, E. coli, Salmonella and other bacteria can also be introduced during the grow cycle requiring that pathogenic indicator testing be conducted to ensure a bacteria-free environment.
Harvesting– Yeast and mold (aflatoxins) are possible during the drying and curing processes. Due to the fact that a minimal amount of moisture is optimal for prevention, testing for water activity is essential during harvesting.
Extraction – Residual solvents such as butane and ethanol are hazards to be addressed during extraction, as they are byproducts of the process and can be harmful. Each state has different allowable limits and effective testing is a necessity to prevent consumer exposure to dangerous chemical residues.
Edibles– Hazards in cannabis-infused manufacturing are similar to other food and beverage products and should be treated as such. A risk assessment should be completed for every ingredient (i.e. flour, eggs, etc.), with inherent hazards or allergens identified and a plan for addressing approved supplier lists, obtaining quality ingredients, sanitary handling of materials and cross-contamination.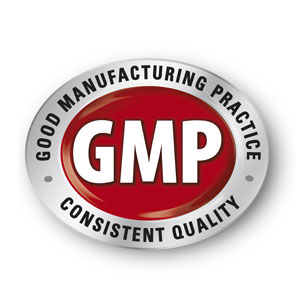 Following and documenting the HACCP plan through all of the stages is essential, including a sampling testing plan that represents the beginning, middle and end of each cannabis infused product. As the last and most important step before products are introduced to the market, finished goods testing is conducted to ensure goods are safe for consumption. All information is recorded efficiently within a streamlined ERP solution that provides real-time data to stakeholders across the organization.
Besides hazards that are specific to each stage in the manufacturing of cannabis-infused products, there are recurring common procedures throughout the seed-to-sale process that can be addressed using current Good Manufacturing Practices (cGMP's).  cGMPs provide preventative measures for clean work environments, training, establishing SOPs, detecting product deviations and maintaining reliable testing. Ensuring that employees are knowledgeable of potential hazards throughout the stages is essential.Lacking, inadequate or undocumented training in these areas are red flags for auditors who subscribe to the philosophy of "if it isn't documented, it didn't happen." Training, re-training (if necessary) and documented information contained within cannabis ERP ensures that companies are audit-ready. 
Labeling
The importance of proper labeling in the cannabis space cannot be understated as it is a key issue related to product inconsistency in the marketplace. Similar to the food and beverage industry, accurate package labeling, including ingredient and allergen statements, should reflect the product's contents. Adequate labeling to identify cannabis products and detailed dosing information is essential as unintentional ingestion is a reportable foodborne illness. Integrating an ERP solution with quality control checks and following best practices ensures product labeling remains compliant and transparent in the marketplace.
Due to the inherent hazards of cannabis-infused products, it's necessary for savvy cannabis companies to employ the proper tools to keep their products and consumers safe. Utilizing an ERP solution that effectively manages HACCP plans meets auditing requirements and helps to keep cannabis operations one step ahead of the competition.