Cannabis has been used to treat symptoms of cancer and chemotherapy including severe and chronic pain, nausea and vomiting. Many athletes also turn to cannabis for pain relief, incorporating cannabis into their pre- and post-workout routines. Though many states have legalized cannabis for medicinal and recreational purposes, stigma still exists – even in legalized markets.
MSOs and brands will often employ a brand ambassador to help combat local stigma and gain traction within new markets. Trulieve, America's largest cannabis multi-state operator with over 160 storefront locations, recently launched Momenta, an everyday wellness and overall well-being brand, in Massachusetts.
We interviewed Ethan Zohn, Brand Ambassador for Momenta, to learn more about his pathway to becoming a brand ambassador and how he incorporates cannabis into his running routines. Ethan is a former professional soccer player, Survivor: Africa winner, and two-time cancer survivor. Ethan is an active runner and incorporated cannabis into his training for the 2022 Boston Marathon. The interview was conducted on April 14, 2022.
Aaron Green: Ethan, tell me, how did you get involved in the cannabis industry?
Ethan Zohn: My entry into the cannabis industry was through cancer, unfortunately. I rarely smoked marijuana growing up and later became a professional soccer player, so cannabis just wasn't part of my daily life.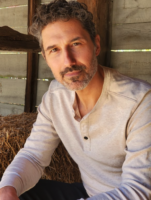 After being diagnosed with a rare form of blood cancer in 2009, I found a lot of research on the benefits of cannabis mitigating the side effects of chemotherapy. At the time, I was being treated at Memorial Sloan Kettering in New York, where medical marijuana was not legal yet. This meant that none of my doctors could discuss incorporating cannabis into my treatment plan.
Having to resort to illegal methods just to obtain medicine was a horrible experience. At that time, I was very interested in changing minds and educating people about the benefits of cannabis, but it didn't go particularly well. After initially having positive results from chemotherapy, I relapsed and had to go through it all over again.
That's when I really leaned into cannabis and CBD. It just became a part of my daily routine and part of my wellness journey. So, that's where I am now, leading into my partnership with Trulieve and Momenta.
Green: We don't often hear the story of how a brand ambassador comes to be. How did you link up with Momenta?
Zohn: I was a keynote speaker at Boston Cannabis Week, and Trulieve was also attending the conference. I was already familiar with the brand based on their medical footprint in Florida and introduced myself to the team. During our conversation, I learned they were opening a new dispensary in Framingham, Massachusetts.
As I learned more about Trulieve, I grew to really love their passion and focus on research, patient education and providing quality products. From my experiences in the cannabis world, I just wasn't seeing much of that. Trulieve was coming at it from a medical perspective, and that aligned more with where I stood. So, I pitched them this crazy idea, "Hey, why don't I run the Boston Marathon on Momenta products?" From there, it took off as a campaign that included product launches, charity initiatives and even some celebrity support. I think it was a perfect combination of everyone coming together, and we're all winning in this situation. I'm also running for Active Against Cancer because I support their mission to make exercise an integral part of cancer treatment.
Green: So, you had the sports background prior to cancer and then several years of treatment. What got you back into running?
Zohn: When I was diagnosed, I was training for the New York City Marathon and ended up not being able to run. Cooped up in my hospital room, I'd look out the window and I noticed people were just running up and down First Avenue. I said to myself, "Oh my God. If I get out of this thing alive, I'm going to run. I'm going to put on a pair of shoes. I'm going to break out of this cell and I'm going to just run the streets -and run with freedom."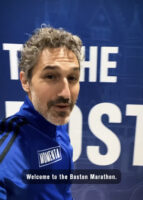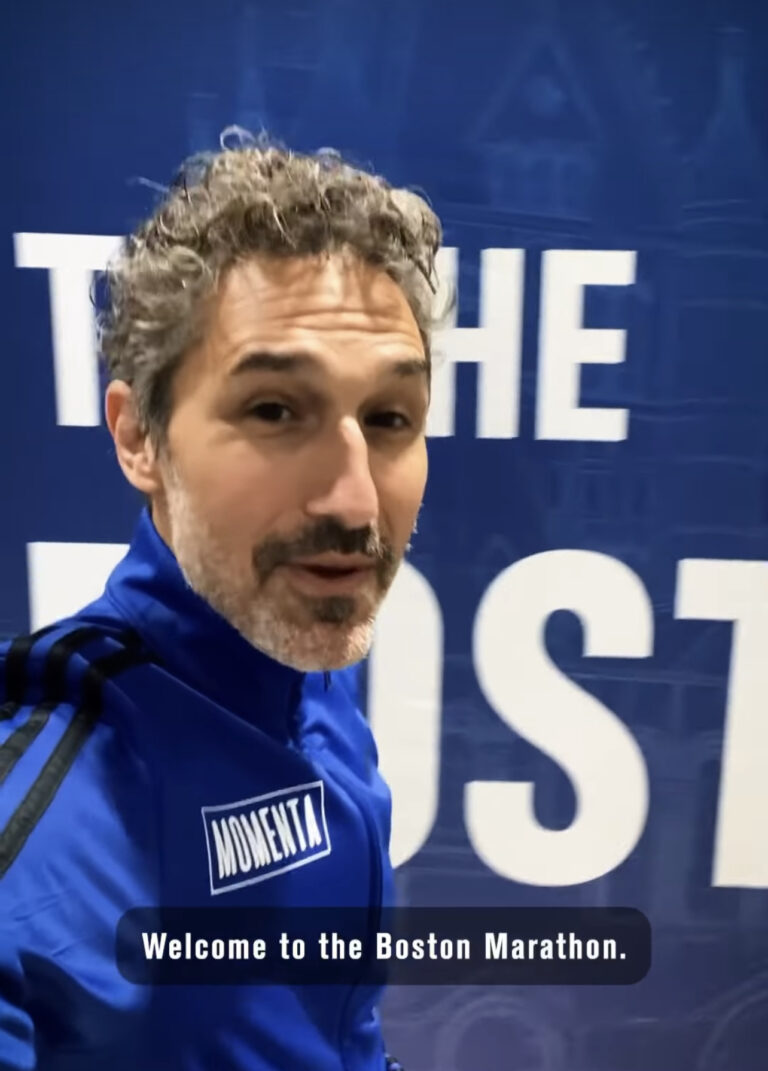 That's when I really started running marathons. I ran my first marathon nine months after my first stem cell transplant. The second marathon was while I underwent chemotherapy.  Eleven months after my second stem cell transplant, I ran in the 2013 Boston Marathon, which was the year of the bombing. Amidst that tragedy, I was celebrating one year in remission.
I've always measured my health and wellness based on how I felt while running. It might sound weird, but I know I'm in good shape if I can run a mile in seven minutes. If it takes me 10 minutes, I need to work out a little bit more. Measuring my life in terms of fitness has always made sense.
It's a goal of mine to use sports as a platform to educate others on healthy lifestyles. I have a charity called Grassroots Soccer, where we use soccer to teach life lessons to kids. I've also worked with the Leukemia & Lymphoma Society in training for triathlons to raise cancer awareness.
There are still many people out there who think of cannabis as an illicit or gateway drug, and I feel a responsibility to challenge those dated stigmas. I feel fortunate to work with Trulieve and educate people on how cannabis can be integrated into anyone's daily lifestyle as part of their wellness journey. Cannabis has so many applications in my own life and has helped with my insomnia, pain and anxiety. I'm hopeful that my advocacy work around this plant will help other people who are just as invested in their mental and physical health to find relief in more natural ways.
Green: What does your running regimen look like with cannabis and how did you develop that?
Zohn: Before, I always kept sports and cannabis separate. Integrating cannabis into my running routine was a slow process, and I still don't take any high-dose products when I'm running. Before each race, I take a five-milligram Momenta capsule and take another dose around the hour and thirty minute mark.
People talk about athletes getting into the zone, and I feel like cannabis gets me into the zone quicker. I can lock in and stay laser-focused. Cannabis also plays a huge role in my recovery regimen. I like to use Momenta's THC-infused creams and cooling gels that come in a variety of cannabinoid ratios.
Green: What makes Momenta products unique?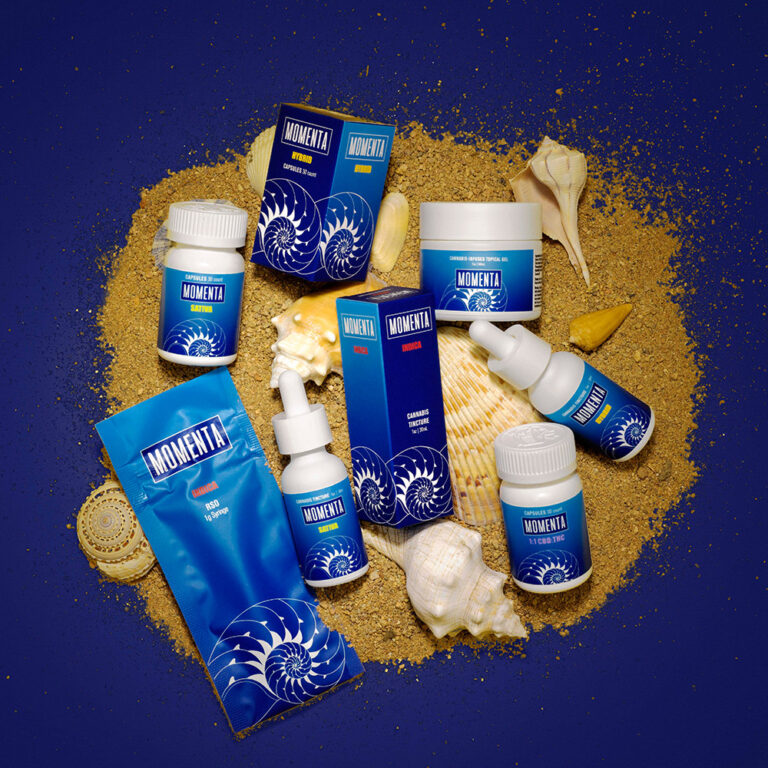 Zohn: Momenta is a great entry point for anyone looking to incorporate cannabis into their exercise routine or wellness journey. Trulieve started as a medical brand and its products reflect the company's ongoing commitment to research and quality. I also tend to seek out consistent products, especially when I'm exercising. In my own experience, a gummy will sometimes be too potent, and other times I don't feel anything. Momenta products, on the other hand, deliver the same experiences every time. I don't want any surprises on race day or when I'm getting into a workout.
Green: What's next for Momenta?
Zohn: Momenta recently launched in Massachusetts at three of Trulieve's locations but I'm confident that it will quickly become a local favorite. The wellness brand is also available in Florida and West Virginia, and I can see Momenta gaining traction among other medical patients interested in supporting their holistic health. I'm excited to watch Momenta grow into a recognizable national brand as Trulieve continues to increase its retail footprint across the country.
Green: Final question: what in cannabis or in your personal life are you most interested in learning about?
Zohn: There needs to be more research on cannabis and how cannabinoids and terpenes impact the body from a health perspective. Federal legalization will be a gamechanger on the research front, and I hope more members of the medical community will study cannabis' applications for different health concerns. I'm a cancer survivor. My nephew is autistic. I think there's a lot more exciting research to come.
It's refreshing to look at cannabis as a new industry growing from the ground up. Whether it's branding, marketing or technology, people are trying to figure this all out! A lot of what I do influences how cannabis is perceived in society. How can we use cannabis to share messages and draw awareness to what's happening in the world and the environment? I love seeing cannabis play a role in social issues.
I'm also interested in developing more constructive ways to educate and deter teens from using cannabis. I currently volunteer for the Safe Roots Foundation, which raises money from the cannabis industry and invests those resources into evidence-based teenage drug prevention programs. The industry plays an important role in reducing substance use among minors, and I'm proud to be a part of a movement that educates the youth on safe cannabis use while arming adults with accurate information.
Green: Okay, great thanks Ethan. That concludes the interview.
Zohn: Thanks Aaron.