The edible cannabis market in Canada is still green. Delayed by a year from the legalization of dried flower, the edibles and extracts market poses significant opportunities for manufacturers. Edibles and extracts typically have higher profit margins than dried flower ("value-added" products) and consumer demand appears to be high and rising. So, what is causing trouble for cannabis companies trying to break into edibles and extracts? Below are four observations on the market potential of edibles in Canada.
Canada's Edibles Market: The Numbers
In 2020, Canada – the largest national market in the world for cannabis products – grew more than 60%, largely as a result of the introduction of new products introduced in late 2019, often called "Cannabis 2.0," which allowed the sale of derivative products like edibles. Deloitte estimates that the Canadian market for edibles and alternative cannabis products is worth $2.7 billion, with about half of that amount taken up by edibles and the rest distributed amongst cannabis-infused beverages, topicals, concentrates, tinctures and capsules. More recently, BDSA forecasts the size of the Canadian edibles market to triple in size by 2025 to about 8% of the total cannabis dollar sales.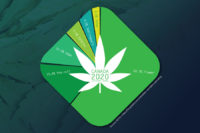 In December 2020, the Government of Canada reported that edibles made up 20% of total cannabis sales; Statistics Canada data shows that 41.4% of Canadians who reported using cannabis in 2020 consumed edibles. While sales have gone up and down over the course of the COVID-19 pandemic, there are clear indications that there is a substantial demand for edibles and extract products, which can be consumed more discreetly, with greater dosage precision and with fewer adverse effects (as opposed to smoking).
While sales of regulated edibles products continue to grow, edibles, extracts and topicals sales in Canada are facing a similar problem as dried flower sales: inventory growth is outpacing sales. Unsold stock sitting in inventory is growing at a dramatic pace, showing a clear lag in demand for these products on the legal market. How do we understand this contradiction?
1) Complex Regulatory Standards are a Major Barrier
Cannabis edibles compound the already existing problems around the conceptualization of cannabis products regulation. How should it work? Edibles can be considered in any of the following categories:
Cannabis as a pharmaceutical with medical application. Requires strict dosage and packaging requirements;
CBD as a nutraceutical with health benefits claimed. Requires specific nutraceutical regulations be followed;
Food product to be consumed. Must comply with food safety regulations around biological, chemical, physical hazards through a risk-based preventive control program. A full supply chain and ready-to-recall based system of regulatory standards need to be followed.
Incorporating elements from each of these three regulatory regimes into a single regulatory standards body is a confusing logistical and compliance challenge for both the regulators, and the producers and retailers of the product.
In mid-2019, the Government of Canada released the Good Production Practices Guide for Cannabis. This merged cannabis-specific regulations with food safety-specific regulations. Rigorous food safety requirements were combined with equally rigorous cannabis production and processing requirements, resulting in extremely laborious, detailed and specific regulations. These span everything from building design and maintenance, to pest control, to employee sanitation, to traceability – at all levels of the process. Navigating these regulations is a challenge, especially for many smaller producers who lack the necessary resources, like automation technology, to devote to understanding and tracking compliance.
2) Low Dosage Regulations Give an Edge to the Illicit Market
When edibles were legalized, THC dosage was capped at 10mg per package. For more experienced consumers, especially those who are dealing with chronic pain and other medical needs, this limit is far too low – and the unregulated market is more than able to fill this gap. One analyst from Brightfield pointed out that the dosage restriction, in combination with other regulations, will make it harder for the edibles market to grow in Canada.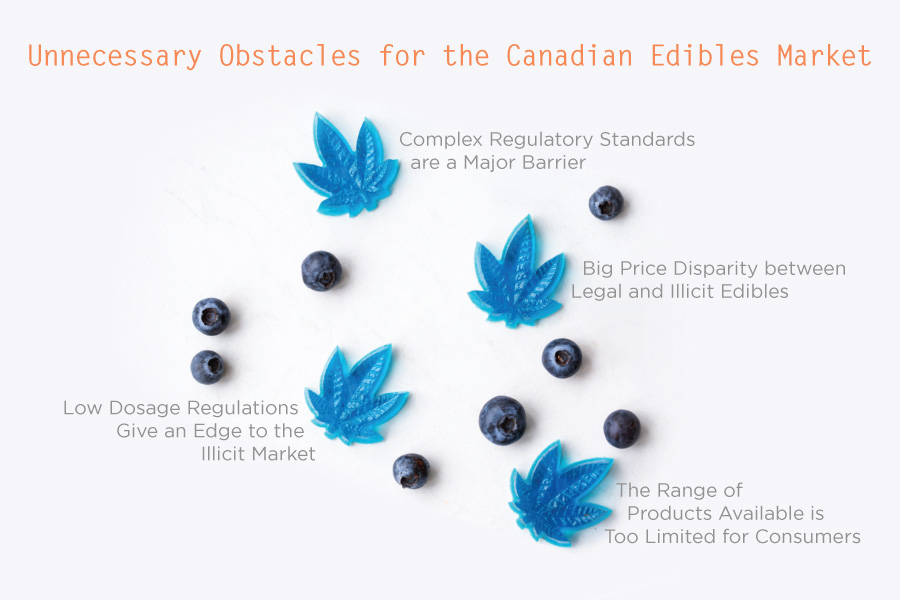 It also makes the unregulated market almost impossible to beat. Barely more than half of cannabis consumers in Canada buy exclusively from government-licensed retailers, while 20% say that they will only buy unregulated products. According to a Deloitte report, 32% of legacy cannabis consumers said that unregulated products were better quality, and 21% reported that they preferred unlicensed products because there were more options available. Almost half of respondents also reported that quality was the biggest factor that would cause them to switch to regulated sources, and 28% said that higher THC content would prompt them to switch.
3) There is a Big Price Disparity between Legal and Illicit Edibles
As a result of dosage requirements and other factors, price per gram of regulated edible product is much higher than that of flower, unregulated edibles and edibles available through regulated medical distributors.
If you take the BC Cannabis Store's price for Peach Mango Chews as an example: a 2pc package is $5.99. Since the dosage limits at 10mg per package, that's the equivalent of $0.60/mg or $600/gram. A quick Google search reveals that an easily available edible from a medical cannabis distributor contains 300mg of THC and sells for $19.00, a price of $63.00/gram.
That means that not only is 10mg too low a dose for many users to achieve the result they were looking for, but the dosage restriction also makes the products less attractive from both a nutrition and cost standpoint. Deloitte reportsthat higher prices is the reason that 76% of long-time cannabis consumers continued to purchase from unregulated sources. The regulated industry as a whole is missing its legal market opportunity, where consumers prefer a lower price product with a greater range of dosage availability.
4) The Range of Products Available is Too Limited for Consumers
For most of 2020, chocolate edibles were the dominant product in this category in the Canadian market, garnering 65% of all edibles sales. But is this reflective of consumer wants? Despite a demand for other kinds of edibles like the ever-popular gummies, there are still only a few edible brands that offer the range of products consumers are asking for. According to research from Headset, there are 12 manufacturers in Canada making edibles but only two of them produce gummies. In comparison, 187 brands make gummies in the United States.


While some of this delay is likely due to the long licensing process in Canada and the newness of the market, there are other factors that make it challenging to bring a variety of products to market. The province of Quebec, Canada's second-largest province, has banned the sale of edibles that resemble candies, confections, or desserts that could be attractive to children – giving yet another edge to unregulated sellers who can also capitalize on illegal marketing that copies from existing candy brands like Maynard's.
When companies do want to introduce new products or advertise improvements to existing product lines, they are restricted by stringent requirements for packaging and marketing, making it harder to raise brand awareness for their products in both the legal and unregulated markets. Industry players are also complaining about government restrictions on consumers taste-testing products, which further compounds challenges of getting the right products to market.
In the meantime, illicit producers have also shown themselves to be savvy in their strategies to capture consumers. It is not uncommon to find illicit products packaged in extremely convincing counterfeit packaging complete with fake excise stamps. New consumers may assume the product they are purchasing is legal. Availability of delivery options for higher dosage, lower price illicit products is also widespread. All of this adds up to significant competition, even if it were easier to meet regulatory requirements.
Conclusion: Significant Room for Growth Remains Limited by Government Regulations
These four challenges are significant, but there are a number of opportunities that present themselves alongside them. A year and a half into the legalization of edibles, cannabis companies are getting a better picture of what Canadian consumers want and low dosages are proving to be desirable for Canadian consumers in some areas.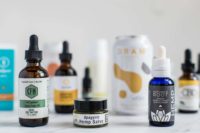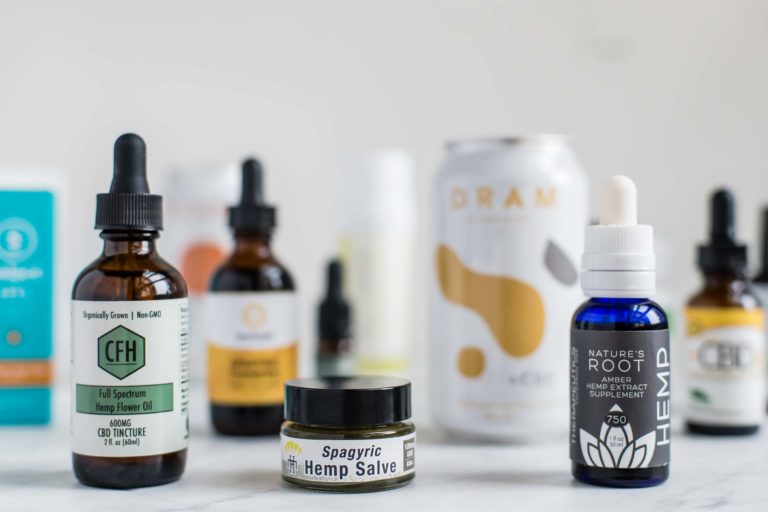 In particular, sales of cannabinoid-infused beverages far outpaced other edibles categories last year, likely tied to the availability of these products in stores over the summer of 2020. BDSA's research has shown that, in contrast with American consumers, the lower THC dosage for cannabis beverages is an advantage for Canadian consumers. Major alcohol brands like Molson Coors and Constellation Brands are investing heavily in this growing product area – though there the dosage limits also apply to how many products a consumer can buy at a time.
At the same time, the large quantity of unsold cannabis flower sitting in storage also poses an opportunity. While its quality as a smokeable product may have degraded, this biomass can be repurposed into extracts and edibles. Health Canada has also shown some responsiveness to industry needs when it shifted its stance to allow for Modified Atmosphere Packaging (MAP), which will help improve shelf life of products.
While strict regulatory obstacles remain, challenges will continue to outweigh opportunities and the illicit market will remain a strong player in the edibles market. As regulations become clearer and producers become more accustomed to navigating the legal space, barriers to entry into the regulated cannabis market and specifically the extracts and edibles market, will decrease. Meanwhile, those getting into the edibles market will do well to be wary of the challenges ahead.