HACCP is a food safety program developed in the 1960s for the food manufacturing industry, mandated for meat, seafood and juice and adopted by foodservice for the safe serving of meals at restaurants. With state requirements for the safe production of cannabis-infused products, namely edibles, facilities may be inspected against HACCP principles. The cannabis industry and state inspectors recognize the need for safe edible manufacture. Lessons can be learned from the food industry, which has advanced beyond HACCP plans to food safety plans, starting with procurement and including the shipment of finished product to customers.
In my work with the food industry, I write HACCP and food safety plans and deliver training on food safety. In Part 1 of this series, I wrote about the identification of hazards, which is the first step in HACCP plan development. Before we continue with the next HACCP step, I will discuss Good Manufacturing Practices (GMPs). GMPs are the foundation on which HACCP is built. In other words, without GMPs in place, the facility will not have a successful HACCP program. GMPs are required in the food, dietary supplement and pharmaceutical industries, all under the enforcement of the federal Food and Drug Administration (FDA). Without federal regulation for cannabis edible manufacture, there may not be state-mandated requirements for GMPs. Let me warn you that any food safety program will not succeed without proper control of GMPs.
GMPs cover all of your programs and procedures to support food safety without having a direct, instant control. For example, when brownies are baked as edibles, food safety is controlled by the time and temperature of baking. A written recipe and baking procedure are followed for the edible. The time and temperature can be recorded to provide documentation of proper baking. In the food industry, this is called a process preventative control, which is critical to food safety and is part of a HACCP plan. Failure of proper time and temperature of baking not only leads to an unacceptable product in terms of quality, but results in an unsafe product that should not be sold.
Back to GMPs. Now think of everything that was done up to the steps of mixing and baking. Let's start with personnel. Facilities for edibles have hiring practices. Once an employee is hired, the employee is trained, and training will include food safety procedures. When working at the job after training, the employee measuring ingredients will demonstrate proper grooming and hand washing. Clean aprons, hairnets, beard nets and gloves will be provided by the facility and worn by the employee. The same goes for the employee that bakes and the employee that packages the edible. One category of GMPs is Personnel.
Edibles facilities are not foodservice; they are manufacturing. A second GMP category is cleaning and sanitizing. Food safety is controlled through proper cleaning and sanitizing of food contact surfaces (FCS). The edible facility will have in place the frequency and methods for cleaning all parts of the facility- outside, offices, restrooms, break room and others. GMPs cover the general cleaning procedures and procedures for cleaning receiving, storage; what we would consider processing to include weighing, process steps and packaging; finished product storage and shipping. Management of the facility decides the methods and frequency of cleaning and sanitizing with greater care given to processing. Without proper cleaning and sanitizing, a facility cannot achieve food safety.
I could go on and on about GMPs. Other GMPs include water safety, integrity of the buildings, pest control program, procurement, sewage disposal and waste disposal. Let's transition back to HACCP. In Part 1 of this series, I explained identification of hazards. Hazards are one of three types: biological, chemical and physical.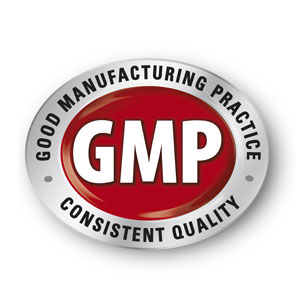 At this point, I am not surprised if you are overwhelmed. After reading Part 1 of this series, did you form a food safety team? At each edibles facility, there should be at least one employee who is trained externally in food safety to the standard that foodservice meets. Classes are offered locally and frequently. When the facility is ready, the next step of training is a HACCP workshop for the food industry, not foodservice. Edibles facilities are not foodservice; they are manufacturing. Many colleges and associations provide HACCP training. Finally, at the least, one employee should attend a workshop for Preventive Controls Qualified Individual.
To institute proper GMPs, go to ConnectFood.com for a GMP checklist. Did you draw up a flow diagram after reading Part 1? With a flow diagram that starts at Receiving and ends at Shipping, the software at ConnectFood.com takes you through the writing steps of a HACCP or food safety plan. There are many resources out there for GMPs, so it can get overwhelming. ConnectFood.com is my favorite resource.
The next step in HACCP development after identification of hazards is to identify the exact step where the hazard will be controlled. Strictly speaking, HACCP only covers process preventive controls, which typically start with a weigh step and end with a packaging step. A facility may also have a step where temperature must be controlled for food safety, e.g. cooling. In HACCP, there are commonly two process preventive controls:
Biological hazard of Salmonella and Escherichia coli: the heat step
Physical hazard of metal: metal detector
Strictly speaking, HACCP does not include cleaning, sanitizing and supplier approval for procurement of ingredients and packaging. I hope you see that HACCP is not enough. There have been hundreds of recalls and outbreaks due to problems in non-processing steps. The FDA requires food manufactures to go beyond HACCP and follow a written food safety plan, which includes hazards controlled at these steps:
Biological hazard of Listeria monocytogenes: cleaning and sanitizing of the processing environment and equipment
Physical hazards coming in with ingredients: supplier approval
Physical hazard of glass and hard plastic: Here I am thinking of glass breaking or plastic pieces flying off buckets. This is an internal hazard and is controlled by following written procedures. The written document is a Standard Operating Procedure (SOP).
Chemical hazard of pesticides: supplier approval
Chemical hazard of mycotoxins: supplier approval
Chemical hazard of allergens: supplier approval, label check at Receiving and product labeling step
Does a cannabis edible facility honestly not care or not control for pesticides in ingredients because this is not part of HACCP? No. There are two ways for procurement of ingredients in which pesticides are controlled. Either the cannabis cultivation is controlled as part of the samebusiness or the facility works with a supplier to confirm the ingredient meets pesticide tolerances. Strictly speaking, this control is not part of HACCP. For this and many other reasons, HACCP is a good place to start the control of food safety when built on a solid foundation of GMPs. In the same way the food industry is required to go beyond HACCP with a food safety plan, the cannabis industry must go beyond HACCP.
My thoughts will be shared in a webinar on May 2nd hosted by CIJ and NEHA. I encourage you to listen in to continue this discussion.Please comment on this blog post below. I love feedback!