For a long time, cannabis marketing didn't exist. Then suddenly, it did. Fast forward a few years, and this nascent vertical within the modern marketing sphere remains a unique tangle of federal restrictions, state regulations, platform-specific policies and gray-area confusion, complicated by the sudden classification of businesses within it as "essential."
So, how do today's cannabis business owners create a marketing strategy that works in 2020? Below, we take a look at how cannabis marketing has evolved over the last few months before diving into one example of a Seattle-area cannabis retailer that's risen to the challenge, evolving their marketing strategy quickly and successfully to capture an influx of new customers during COVID-19.
Welcome to the Cannabis Industry's New Normal
The fact that COVID-19 has fully dominated marketing news, along with every other form of coverage, since its inception goes to show just how much it's changed things. Multinational corporations have paused their entire ad spends; contracts have been backed out of; multi-year marketing plans have been torn up and rewritten, sometimes more than once. Those who were hoping to get back to their previous initiatives within a month or two have seen the error of their ways—and we're still (though it doesn't feel like it) less than half a year in.
The biggest change brought on by COVID has been a shift en masse to all things digital. Whereas before most companies met in person, they now meet over Zoom. Thousand-person conferences have become webinars and virtual networking events, while brand activations are now free trial promo codes. Along the way, traditional marketing methods have increasingly been replaced by their digital counterparts. Today, marketers need to meet consumers where they are, and where they are is at home and online.

In most industries, this shift to digital has been happening for many years already. Digital marketing and advertising methods are highly measurable, instantly adjustable and capable of reaching target audiences more directly and efficiently than traditional media. Even before the pandemic hit, cannabis was already playing marketing catchup: For example, while most industries have been using billboards since closer to their inception in the 1830s, the first cannabis billboards post-legalization only cropped up in 2014.
The shift to digital advertising in the cannabis industry has long been stalled by Facebook and Google, both of which reject all cannabis ads and even most CBD ads regardless of the location and legality of the products. Therefore, cannabis brands have evolved their own unique non-digital marketing playbooks. In addition to the prevalence of print ads, physical billboards, sponsored events and in-person pop-ups, many cannabis brands have come to rely heavily on a tactic unique to the industry: budtender education. In the meantime, most cannabis marketers haven't been leveraging their digital options in full (or, frequently, at all).
Due in large part to COVID-19, the need for this to change has come into sharp relief. In addition to decreased reach for print publications and out-of-home ad space with fewer people spending time in public, events are no longer feasible, and customers are no longer having leisurely chats with their budtenders as they weigh the benefits and drawbacks of different products for sale. Most cannabis stores are minimizing their in-store visitors as well as offering online ordering, curbside pickup services or cannabis delivery. In April Margaret Jackson, a journalist at Marijuana Business Daily, reported on this trend:
"Many marijuana brands have relied on in-store pop-ups and educating budtenders about their products to reach consumers. But as cannabis customers increasingly order products online for delivery or pickup—and with the expectation that these habits will persist after the coronavirus pandemic is under control—marijuana brands should consider more direct ways to reach their audience to ensure sales stay strong, according to industry officials."
Marketing Isn't the Budtender's Job
We don't know how long COVID-19 may continue unchecked, but as Jackson notes, these shifts in behavior are likely to outlive the circumstances that first necessitated them. Since online shopping, pickup and delivery have quickly become standard in 2020 cannabis sales, a huge marketing gap has been left between consumers—including an influx of new ones—and the brands they'd probably be buying if those brands had been marketing to them before the pandemic.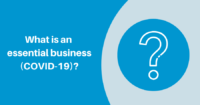 "I've been saying for a long time that the brands we work with need to start marketing themselves directly to consumers," says Anna Shreeve, managing partner at The Bakeréé. "It's not the budtender's job to do that legwork."
The Bakeréé operates two retail locations in Seattle, one on the north end of the city and the other on the south. Since opening their first store, the team has focused on sourcing products of the highest possible quality at every price point, as well as emphasizing a wide variety of high-CBD options. Shreeve says the store has worked hard over the years to build a knowledgeable clientele that comes in specifically to find new and interesting products. Still, she notes that many customers go directly to the budtenders for suggestions.
Steve Schechterle, director of marketing at Washington's Fairwinds, which sells both cannabis and CBD products, recently noted the company's focus on budtender outreach and training in a webinar hosted by the Cannabis Marketing Association. "It's where we've seen the biggest payoff by far," said Schechterle. "Since we first noticed this, we've created an entire program around training Fairwinds-certified budtenders."
Fairwinds isn't alone: Many companies come in to meet dispensary employees, offer swag, answer questionsand show off their newest products. That way, when a customer comes in looking for a recommendation, those products are top of mind. For now, that option is largely gone, and Fairwinds (along with a few other early adopters of digital advertising in the industry) has begun advertising online to drive increased consumer demand and avoid having to rely primarily on budtenders in the long term.
Pivoting a Dispensary to Digital Ads
In the past, The Bakeréé—like many retailers in adult-use states—leaned heavily on event-based marketing, including New Years parties, in-store artist showcases, festival sponsorships and more. While they have used digital advertising for their own business, ad campaigns have primarily supported in-person events, such as through ticket sales for the New Years parties. This year, Shreeve had planned to go big on marketing for 4/20, putting together her own concert lineup that included up-and-coming hip-hop names from across the US. She was about to start promoting that concert with digital ads when the pandemic hit.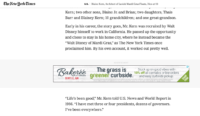 By early April, it had become clear that the 4/20 concert was not happening. Shreeve had already lost $20,000 in deposits on artists and the venue, which reduced the budget available for alternate marketing ideas. She decided to run a digital advertising campaign with a single display ad: The goal was to promote online ordering for curbside pickup.
While display ads are not generally known for their conversion rates, they're a common place to start advertising cannabis due to their price point (impressions generally cost fractions of a cent) and ease of creation. Display ads can be run using programmatic ad tech, the current standard in digital advertising, which accounts for 70% of ads bought and sold in 2020. In most other industries, search and social ads through Google and Facebook are the go-to methods for digital advertising, but since both are closed to cannabis brands, programmatic is the best way for cannabis businesses to advertise digitally.
Starting with one display ad concept, and then adding a second, The Bakeréé ran their ads on a wide variety of mainstream websites, using demographic and geographic targeting to reach potential customers within a specific radius of each store. They also advertised to customers living near the closest competing dispensaries. The ads themselves focused primarily on promoting the ease of curbside pickup as well as offering a 10% discount on all online orders. Sales began to rise almost immediately.
Though April's increase may have been due in part to 4/20's impact on sales and a widespread stock-up mindset in the first month of the pandemic, The Bakeréé saw back-to-back-to-back months of YOY revenue growth at both their locations in April, May and June. From display ads on desktop they added mobile to the campaign, and in June added two 30-second video ads to build on the momentum generated by display.
Overall, The Bakeréé has seen a 13-fold return on ad spend, driving $153,000 in revenue from digital ads in the campaign's first 90 days. The display ads have generated widespread use of the online ordering system, increased basket size to an average of $95.47, and grown online ordering revenue by 389%.
In the second half of the year, Shreeve says she hopes to expand the campaign to include connected TV and digital audio ads, particularly to support the launch of a new website with updated online ordering capabilities in Q3. And she still hopes to see more of the cannabis brands sold by The Bakeréé start advertising on their own, too: To that end, Shreeve is considering working with vendors to run co-branded advertisements that may help them adopt their own digital marketing initiatives sooner and drive more sales for everyone involved.
---
Suggested Readings
Case Study: The Bakeréé (PrograMetrix)
Programmatic Advertising: A Close Look at Cannabis (IAB)
White Paper: Digital Ads for Cannabis & CBD (PrograMetrix)