A Sacred Plant
In India's ancient Vedas texts, religious scholars described cannabis as "one of the five most sacred plants." Cannabis has been a part of India's religious rituals and festivities for millennia. Ancient Indian Ayurvedic practices used cannabis as an active ingredient in medicines, ranging from digestion problems to blood pressure. Nearly 191 formulations and more than 15 dosage forms have included cannabis as a key ingredient in the Ayurvedic texts. The plant grows wild throughout India's Himalayan foothills and the adjoining plains, from Kashmir in the west to Assam in the east. This accessibility and abundance of cannabis presents India with the unique opportunity to harness the plant for economic growth.
Despite the country's long history of cannabis use, the plant remains illegal except for in government-authorised premises that produce and sell bhang (which can be either ground cannabis balls or a drink made by mixing cannabis in milk), or for research and medicinal purposes.
Regulation of Cannabis in India Today
Cannabis is misunderstood legally and industrially in India. Under the Narcotic Drugs and Psychotropic Substances (NDPS) Act of 1985, trade and consumption of both cannabis resin (charas) and the bud (ganja), are illegal and anyone found with them could face up to 20 years imprisonment. There is also a strict ban on cannabis (including hemp) production in India. Although some powers are given to the state government to grant licenses to cultivate cannabis under certain circumstances (such as for research and medicinal use), relatively few research organisations have obtained them. In fact, only the Uttar Pradesh and Uttarakhand regions, which are both in northern India, have received hemp cultivation licenses.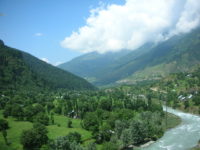 The Indian cannabis market has gathered significant attention recently, with various activists/NGOs filing court petitions demanding legalization of cannabis. They argue that the medicinal benefits of cannabis are hard to ignore, and the ideal climatic conditions for cannabis cultivation have the potential to boost the Indian economy and create millions of jobs. One of these NGOs is the Great legalization Movement, which is working to legalize the use of cannabis for medical and industrial purposes in India. In the summer of 2019, the Delhi High Court admitted a writ petition filed by GLM seeking decriminalisation of cannabis under the NDPS. The public interest litigation argues that the grouping of cannabis with other chemical drugs under the NDPS Act is "arbitrary, unscientific and unreasonable." Although originally planned to be heard in February 2020, the hearing has been pushed back to May 1, 2020.
There is also traction among some government officials for the legalization of cannabis. Officials including Maneka Gandhi and Tathagata Satpathy have spoken in favour of cannabis decriminalisation. In November 2019, Madhya Pradesh, the second largest state in India, decided to legalize the cultivation of cannabis for medicinal and industrial purposes. As one of the poorest states in the country, it is hoped that the legalization will attract new businesses to the fore. Even more recently, it was announced in February 2020 that the BJP government in Manipur is also considering the legalization of cannabis for medical and industrial purposes.
The Market for Cannabis in India
According to a report by Grand View Research Inc., the global legal marijuana market is predicted to reach USD $146.4 billion by the end of 2025. For India, with a population of approximately 1.4 billion and a growing middle class, the potential market for cannabis products is substantial.
A number of promising Indian cannabis start-ups have arisen in recent years, some of whom are collaborating in order to grow in the domestic market. These start-ups are generally focusing on medicines, cosmetics, textiles, accessories and foods. One of the most promising is Boheco (the Bombay Hemp Company), which is backed by high-profile investors including Google India's Managing Director Rajan Anandan, and Ratan Tata of Tata Sons. The company is agro-based and intends to reimagine the future of Indian agriculture and sustainable living with hemp. It is also a major supplier of raw material to fellow start-ups, Hempster and B.E. Hemp.
In February 2020, the India-based healthcare start-up HempStreet (who concentrate on the use of cannabis in Ayurvedic medicine) raised USD $1 million in pre-series A funding. The company will use the funding to support its technology growth, research development and to launch a new set of cannabis-based products. Abhishek Mohan, HempStreet's co-founder said they intend to set new milestones for the medicinal cannabis sector in the country. They are also building blockchain technology to track the cannabis from seed to sale, eliminating the risk that the cannabis they grow will add to the substance abuse problem.
According to HempStreet's founder Mohan, globally about one in five, or 1.5 billion people suffer from chronic pain. India is predicted to be ranked highest in terms of chronic pain cases by 2025, presenting a huge market for those companies who intend to create treatments for chronic pain with cannabis.
Medical Research
In government authorised research premises, India has begun its medical research of cannabis. In order for cannabis to be used for medicinal purposes, it must have both CBD and THC components in the required proportion. Research is needed on Indian cannabis to study the chemistry and breeding of the plant to ensure it is appropriate for use in medicine.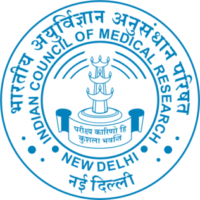 The Indian Institute of Integrative Medicine (IIIM) have taken legal license to cultivate cannabis for scientific and medical research purposes to develop products for epilepsy and cancer treatment. Under a tripartite agreement, the Council of Scientific & Industrial Research (CSIR), the India Council of Medical Research (ICMR) and the Department of Biotechnology have agreed to develop the epilepsy and cancer treatment products. The CSIR will cultivate the cannabis product and then carry out clinical work. The ICMR will then administer the clinical trials at the Tata Memorial Centre in Mumbai and AIIMS in Delhi. In February 2020, the IIIM and CSIR entered into a cross-border agreement with the Canada-based cannabis research company IndusCann. This research & development collaboration aims to create ample opportunities for developing varied medicines from cannabis. Union minister Jitendra Singh described the agreement as a "historic" achievement, and that Jammu and Kashmir will be the first in the country to develop medicines from the cannabis plant. Singh noted that, incidentally, this is happening at a time when the government is making efforts to encourage foreign investment.
Medical Cannabis Clinics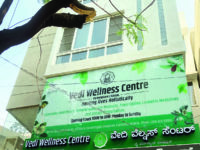 The doors of Bangalore's Vedi Wellness Center opened for the first time on February 1, 2020, establishing itself as India's first medical cannabis clinic. After five years of extensive research, HempCann Solutions will sell tablets and oils made from cannabis at the center. Since opening, the center has received over 100 calls and 25 drop-ins. The company regards Bangalore as a place that is open to new ideas and treatment methods. It was also where The Great legalization Movement began. The establishment of this center mirrors a trend in Europe, Canada and Australia in the opening of medicinal cannabis clinics. One year after the UK's first cannabis clinic opened, it was announced in January 2020 that the UK's Medical Cannabis Network plans to open more sites in the coming months.
Looking Forward
Despite being a trusted ingredient in the treatment of various ailments for thousands of years, the use of cannabis in modern medicine is restricted by India's outdated cannabis laws. Although legalization is still some way off, the rising number of cannabis and hemp start-up companies, and the growing popular support for the plant's legalization , is encouraging. Considering the medical and economic reasons in favor of legalizing cannabis, it may not be long before the Indian Government unlock the full potential that legalization would bring. For now, it will be interesting to track the success of India's first medical cannabis clinic, and whether it will pave the way for others clinics to open across the country.
---
References
BBC – 'Cannabis-based medicines: Two drugs approved for NHS' 
Benzinga – 'India-Based Health Care Startup HempStreet raises $1m'
Daily Pioneer – 'India has the best cannabis hence more research is required'
Economic Times – 'Is India losing out on a ready-to-boom cannabis market by not legalising its use?' 
Grizzle – 'Indian State Legalizes Cannabis'
Labiotech – 'Here's the latest new on medical cannabis from Europe and Germany'
Live Mint – 'These Indian startups are betting on Cannabis without the high' 
Marijuana Business Daily – 'How India can be come a global cannabis leader: Q&A with Bombat Hemp's Avnish Pandya'
Marijuana Doctors – 'Medical Marijuana in India' 
Nutra Ingredients – 'Marijuana cultivation in India permitted for research and medicine, but nutraceuticals remain left out'
Opindia – 'Manipur Considering Legalising Cannabis Plantation'
Quartz India – 'Legalizing cannabis could be one solution to India's agrarian distress' 
The Asian Cannabis Report – May 2019
The Hindu – 'The risks of legalizing cannabis'
The Kashmir Images – 'CSIR-IIIM signs Agreement with IndusCann for research on cultivation of cannabis'
Times of India – 'Delhi HC to examine plea to legalize cannabis use'
Your Story – 'Cannabis startup HempStreet offers Ayurvedic prescription products for pain relief'
Youth Kiawaaz – 'The Cannabis Industry: India's Untouched Gold Mine'
Youth Kiawaaz – 'The Complicated Relationship of India and Cannabis'