The British Parliament considered a new right last Friday – the right of chronically ill patients to treat their conditions with cannabinoids. The bill to reform the law and allow medical use, the Legalisation of Cannabis (Medicinal Purposes) Bill 2017-19 was also re-read. It was first introduced last October.
While reformers at this point are loath to do any more than publicly hope, events in the UK continue to unfold in favour of reform.
This time, it is in the wake of a highly upsetting and embarrassing incident that further highlights the human toll of prohibition. When the British Home Office (a combination of the State Department, Homeland Security and a few other federal U.S. agencies) refuses cannabis oil to six year-old Britons with epilepsy named Alfie, don't expect the famed stiff upper lip in response.
Not anymore.Why on earth would a home-grown company deny treatment to a British kid with epilepsy? 
Especially not when the rest of the EU is moving forward, Canada and Australia (both countries are a part of the British Commonwealth) are now firmly in the medical camp with Canada moving ahead with recreational use this summer. Not to mention continuing reform on both fronts in many U.S. states. Even with setbacks that include the Trump White House and Justice Department (the recently dismissed federal case in New York being just the latest casualty), recreational reform in California is an international beacon of change that will not go quietly into the night. Not now.
One of the more interesting aspects of the Dingley case in the UK, in sharp contrast, is how fast Parliament responded to the plight of the six-year-old and his mother. Not only has Dingley's medical import license been reconsidered in Parliament, but the matter appears to have finally galvanized significant numbers of the British elected class to do something about an appalling situation that affects hundreds of thousands, if not millions of Brits too.
Cannabis Medical Refugees
Medical refugee policy, especially around cannabinoids, is at least as controversial as the other kind. In Europe and the rest of the world, just like cannabis reform itself, these are national, not state issues as they have been in the U.S., (where the issue of cannabis patient state "refugees" has nonetheless been an issue for most of this decade).
Outside of the U.S., however, it is still the case that national governments can be embarrassed into reform with the right case (or groups of them).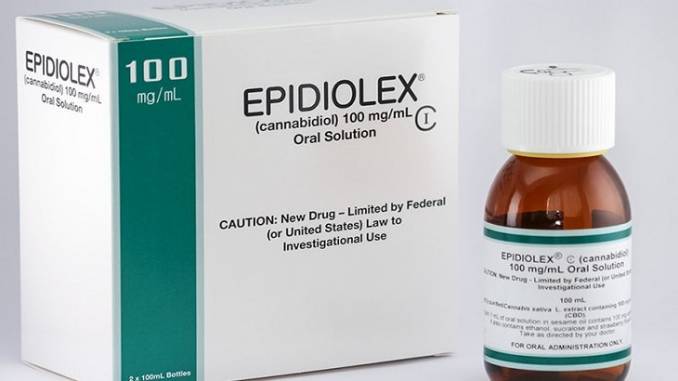 That was certainly true in Israel in 2014, when the so-called "15 Families" threatened to emigrate from Israel to Colorado unless the government allowed them to treat their sick kids (federal government policy was changed within a month). Not to mention an internal, state to state migration of families in the United States to Colorado around the same time.
It may also be true in this latest British case. The Home Office has been embroiled in a few embarrassing take backs of late, mostly on the topic of immigration of people. The Alfie-Dingley cannabis case hits both medical cannabis reform and lingering buyer's remorse over Brexit where the British people actually live (and on topics they actually care about).
Refusing at least medical cannabis rights in the UK might also well tip the scales in favour of a redo on Brexit. Or at least capture the support of people who still dream of that possibility. While the UK is still part of the continent, British citizens also have the right to travel freely, with medical rights intact, to other countries and get treatment. The British are no strangers to this idea (in fact, many British retirees end up in Spain and Greece for precisely this reason). Add cannabis to the mix, and current British policy looks even more out of step with reality and the wishes of the British people. Even the older, more conservative and "middle class" (read: American working if not blue-collar class) ones.
Local Production and Prohibition
And then of course, there is this irony. GW Pharmaceuticals, one of the oldest, cannabis companies in the world, is located in the UK. It even grows its own crops there, and has a special license from the British government to do so.
Worse, in this particular situation, it also is busy bringing several cannabinoid-based anti-epileptic drugs (for children and adults) to the market.
Why on earth would a home-grown company deny treatment to a British kid with epilepsy? And how could a government grant a license to a company to develop the plant for profit, but not a child who desperately needs the drug to live?
In a move that seems more than coincidence, GW Pharma also reported this week that their product Epidiolex (for the treatment of childhood epilepsy) is being considered by the European Medicines Agency, while a separate drug also bound for the epilepsy market called GWP42006 had just failed a Phase IIa trial for focal seizures.
The business press of course, has mostly reported that the only impact of this development so far of course, is that the company took a hit on share price.
It might do a bit more than that. Starting with legislative reform and ending with the sparking of significant home-grown (and legal) competition.
The combined impact of a failed trial in Eastern Europe by the only British company licensed and qualified to produce medicinal cannabinoids for any reason, and the plight of a British boy at home who needs precisely this kind of drug (and has so far been denied it), might in fact be the tinder match that lights political and market reform if not the development of a cannabis industry (finally) in Great Britain.
If this doesn't, probably nothing will.