Cannabis extraction and manufacturing is big business in California with companies expanding brands into additional states as they grow. This is the fourth article in a series where we interview leaders in the California extraction and manufacturing industry from some of the biggest and most well-known brands.

In this week's article we talk with Michael Schimelpfenig, head of R&D and BHO extraction manager at Bear Extraction House. Michael worked in the cannabis space for about five years prior to landing his role at Bear, having spent several years in the hills of Humboldt County. The interview with Michael was conducted on August 3, 2020.
In next week's piece, we sit down with Kristen Suchanec, vice president of Production at Island. Stay tuned for more!
Aaron Green: Good morning Michael and thank you for taking the time to chat with me today!
Michael Schimelpfenig: Thanks, excited to be here!
Aaron: I like to start off the conversation with a question that helps our readers get to know you a little better. So, Michael can you tell me how you got involved at Bear Extraction House?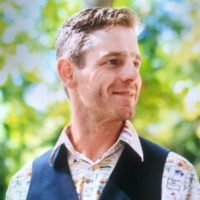 Michael: You know, I actually landed my role at Bear through a job search on LinkedIn. I had been working in the traditional market for five years and was getting tired of the irregular paychecks and general uncertainty of working in that market. You know, too many helicopter buzzes and all that. I felt like the risk vs reward just wasn't there. I like Northern California and knew I wanted to find something up in Humboldt County where I had been fortunate to get experience out in the hills. After I applied on LinkedIn, I was contacted in twenty-four hours. I had an interview twenty-four hours after that and the next day I had a job! It's been a big change going to a legal company. The possibilities are lightyears beyond what you can do in the traditional market. Lots of resources and equipment available that just aren't there in the traditional market.
Aaron: Fascinating! I spent a week up on Humboldt last year and it is beautiful up there. The next questions will be focused on product development and manufacturing. What is your decision process for starting a new product?
Michael: We get feedback from a lot of different places. Sometimes a new product idea is coming from our CEO, Per. He comes to me with new ideas and asks if we can do something. Often it will start with a general question. Is it possible with the given capabilities? Is it scalable? Some of our new product ideas are based on market input and then others are based on employee input. Sometimes we have pre-existing ideas and just need to sit down to formalize them. Here at Bear we have the capability of making a lot from a little input.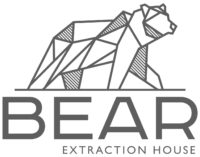 We're always playing with ideas. We have lively R&D meetings each week where we throw ideas around. Take byproducts from a product development run for example. Maybe it's not a byproduct, but maybe a separate new product altogether! Sometimes we'll start off wanting to make something and, in the process, create something unexpected that we are then able to turn into a product. Creating new products is just as important as improving optimizations. Ideas come from all over the place.
We focus these ideas through the R&D committee. Common questions include: How do we develop the product? What are the costs? Is it marketable? We have to view things from an economic standpoint and we won't proceed until we can figure out what the product can be and what we can make money from. Our R&D committee is made up of our COO, Jeff, our lead extractor, our oven room manager and our post-production manager who focuses on product separation. When we kick a new project off It all takes lots of scheduling and coordination.
Aaron: Are you developing new products internally?
Michael: We do 100% in-house product development and manufacturing. We are formalizing and creating a more focused approach to R&D and are bringing in some academics now. They are young minds with backgrounds in organic chemistry and thermodynamics. This is important because it's the science behind the process that helps to generate the products. We believe the added talent should help to provide some grounding to the R&D. Before we made a lot of products by accident. The ultimate goal is uniform manufacturing and that requires an understanding of molecular processes.
Aaron: Answer the next question however you like. What does being stuck look like for you?"If a product isn't behaving the way we expect, we will do testing to determine cannabinoid and terpene levels to gain better understanding."
Michael: Well, there are a couple ways to get stuck. Sometimes you can get stuck with a limited product portfolio. A year and a half ago all we made was live resin. Now we have different levels of live resin and six different vape carts. If you are not changing and developing new products, you are stuck.
When the web of production stops going that is definitely what I consider getting stuck. You can get stuck if sourcing material is difficult to find or cost prohibitive. We will pivot and adjust manufacturing material if that happens. We are also exploring best avenues for sourcing high quality trim and working with farmers to specifically grow strains and exotic genetics. But overall, getting stuck happens. Being stuck, on the other hand, is a lack of creativity.
Aaron: If you get stuck is it usually the same place? Or is it different each time?
Michael: We have redundancies for equipment and components. If we are getting stuck in the same place it is usually due to a lack of source material. Sometimes we get material that degrades prior to extraction. It's a matter of contacting supplier to coordinate with them on the best approach forward. If a product isn't behaving the way we expect, we will do testing to determine cannabinoid and terpene levels to gain better understanding. In the end, sometimes we just have to pivot to other products with things we have.
Aaron: Thanks for that. Now, imagine you have a magic wand that can take care of your issues. What does your magic helper look like?
Michael: My magic helper would be someone to help with reporting. Someone that can take care of METRC indexing and preparing final R&D reports. Like a magic data processor. Someone to handle the minutiae.
Aaron: What's most frustrating thing you are going through with the business?
Michael: There's never enough time! We continue to manufacture at full capacity all the time. With that demanding of a schedule it can be difficult to manage time between day-to-day processes and being able to look at bigger picture.
Aaron: Now for our final question: What are you following in the market and what do you want to learn about?
Michael: I'm following the guys out there that are heavy into crystallization. There are some huge THCA diamonds coming from East Coast Gold. I would like to know what their solution is. What is their magic liquid and process? I am a big fan of diamond growth. You can grow extremely pure isolates that way. We grow our own diamonds and have had them tested greater than 99.99% THCA. I think high level purity THCA from diamonds is preferred versus distillate. There is a difference in the smoke between them too. Having a process for making large quantities of diamonds would open us up to sticking our foot in edibles and topicals too. There is control that comes with having a purity level like that. Dosage is difficult without it. I am also interested in improving extract purity and isolating terpenes. I like solvent-less products. It means it came from a high-quality source. I would be just as happy smoking good flower as concentrate derived from the same flower.
Aaron: Alright that concludes our interview! Thank you again for the time today, Michael!
Michael: Thank you.