What do you get when you combine a Schedule 1 federally controlled substance with a plethora of food, beverage and cosmetic entrepreneurs marketing new products to inexperienced users and then place that combustible combination into California's plaintiff-friendly legal environment?
A lot of rich plaintiffs' attorneys.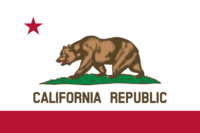 California continues to be a favored plaintiffs' lawyers' venue for filing consumer-related lawsuits against food and cosmetic companies. These lawsuits result in tens of millions in settlements each year and hundreds of millions in judgments. Staying current on statutes and trends is critical to doing business in California and cannabis companies are no exception.
While the Food and Drug Administration ("FDA") has provided very little guidance on how cannabis products should be labeled, a lack of specific regulations does not mean that there are no applicable labeling requirements for cannabis. This is particularly true in states like California that have a multitude of statutes designed to protect consumers from false or misleading advertising and labeling. Below includes a brief list to help guide companies' labelling processes:
Look to available guidance for the relevant industries. For example, food labeling of cannabis products still requires compliance with other nutritional labeling statutes. The same goes for supplements and cosmetics. The Fair Packaging and Label Act ("FPLA") regulates labeling of all "consumer commodities" as to net contents, product identity, and manufacturer's, packer's or distributor's name and location.
Consider the intended use of the product as well as the directions. For example, is the product meant to be consumed all at once or should it be consumed over a period of time? Depending upon the product, this question can affect whether compliance with the FDA dietary supplements guidance is required or whether the Food Drug and Cosmetic Act applies.
Consider your supply chains. This can be one of the most difficult aspects for cannabis companies that are looking to expand, but need more supply. However, keeping track of ingredients is a critical aspect to being able to defend against lawsuits. In the past, cannabis companies have been sued because they have expanded their suppliers without assuring consistency in the products and then combining inconsistent ingredients into one common product that is now mislabeled. While the Bureau of Cannabis Control testing requirements should help with some of the cannabis information, all ingredients need to be tracked and the final products tested.
Cannabis companies must label their products with applicable state laws. For example, the California Safe Drinking Water and Toxic Enforcement Act of 1986, better known as Proposition 65 ("Prop. 65")is being used by the plaintiffs' bar as a basis to sue cannabis companies.

Prop. 65 is a statewide initiative that regulates companies that make or sell their products in California in two ways: (1) it requires companies whose products contain certain levels of chemicals to provide clear and reasonable warnings. Prop. 65 does not ban or restrict the sale of chemicals on the list or their inclusion in products, but it requires warnings if the listed chemicals are included; and (2) It prevents companies from discharging these chemicals into the state's water supply.

All companies doing business in California and all products manufactured or sold in California are subject to Prop. 65 with three exceptions: (1) the company has fewer than 10 employees, (2) government agencies, or (3) the products contain less than a threshold amount of the chemicals.

Penalties for violations can be staggering. Prop. 65 is enforced both by the California Attorney General and private lawsuits on behalf of the California Attorney General. The potential penalties for violations of Prop. 65 include a fine of up to $2,500 per day. Additionally, one of the largest drivers of litigation is that the private enforcers (plaintiffs' bar) can recover their attorneys' fees. The total amount paid in settlements in 2017 was over $25 million and of the more than $18 million in judgments, $13 million was attributed to attorneys' fees.

The California Consumers Legal Remedies Act ("CLRA") is another California statute that is intended to protect consumers from false advertising and other unfair business practices. The CLRA allows consumers to bring individual or California class action lawsuits to recover damages and enjoin the prohibited practices. The statute also allows a prevailing consumer to recover attorneys' fees and costs. Cannabis companies need to be mindful of their representations related to their products. California courts are filled with cases involving terms like "natural" or "healthy" or "high performing."
Product labeling, mottos and advertisements may seem straightforward, but they form the basis for hundreds of lawsuits filed every year throughout the country, and especially in California. At this stage of trying to get one's product out the door and to the consumer, it is tempting to move quickly. However, the importance of sound research, strategy and consulting an experienced team to ensure compliance and avoid costly mistakes is critical.