Europe continues to be the new frontier of medical and wellness developments in the cannabis industry, with various sources predicting that Europe will become the world's largest legal cannabis market over the next 5 years. Key related statistics, include:
A population of over 740 million (over double US and Canada combined)
Total cannabis market estimated to be worth up to €123 billion by 2028 (€58bn medical cannabis (47%), €65bn recreational cannabis (53%))
Over €500 million has been invested in European cannabis businesses (including significant expenditure in research and development, manufacturing and distribution)
To reiterate this belief, this month, hundreds of industry experts and delegates will be attending Cannabis Europa in Madrid, to discuss the expansion of cannabis across Europe and the challenges facing the industry across the member states of the EU and the UK.
Global mainstream leans to European strength
Since late 2018, major global operators have made substantial moves into the cannabis sector. Anheuser-Busch InBev, the world's largest beer company and maker of Budweiser, entered into a partnership to research beverages infused with two types of cannabis. Constellation, owner of Corona beer, announced a commitment for $4 billion investment in Canadian cannabis company Canopy Growth. BlackRock Inc, through five actively managed BlackRock funds, has invested into Curaleaf Holdings Inc, a dispensary operator, for a not too insignificant investment sum of $11 million (as at March 2019). Such international investments prove that cannabis has moved from the fringes and into the mainstream.
When considering the impact of mainstream cannabis, it should be recognised that major European countries have approved or are planning on implementing, legalisation of medicinal cannabis. The UK, Germany, Italy and the Netherlands already have legal systems in place for medicinal cannabis and France and Spain are currently reviewing key legislative reform to align themselves with international practices. At present the German market is the third largest cannabis market (in terms of size) behind the US and Canada.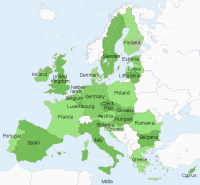 In addition to medicinal cannabis, several key European countries have systems in place, or are developing systems, or considering the reform of existing systems, to approve cannabis with THC content at a recreational level. The Netherlands already has a system and Luxembourg's health minister in August 2019 announced the intention to legalise cannabis for Luxembourg residents. The Luxembourg government is lobbying EU member states to follow suit.
Whilst the EU has a labyrinth of laws in relation to edible CBD (as a novel food) which make the regulatory landscape complex, there has been an explosion of CBD products for vaping and cosmetics. Of course, with each of these products being subject to different local laws (some aligned between EU members states) in relation to vaping and cosmetic related regulations. The Brightfield Group has predicted a 400% increase in the European CBD market (including vaping liquid) from $318m in 2018 to $1.7 billion by 2023. There is also an expansion into applications for CBD with animals with many US manufacturers of CBD-infused pet food.
The European Parliament's health committee has been calling for properly funded scientific research and there are motions to establish policies to seek to incentivise member states to advance the studies of medical cannabis, with a priority on scientific research and clinical studies – the first step necessary to drafting legislation, designed to better support the industry.
Where does the UK sit within cannabis?
Medicinal cannabis famously saw a legalisation, of sorts, by the then Secretary of State, Sajid Javid, who provided the authorisations for prescriptions for the high profile cases of Billy Caldwell and Alfie Dingley. Subsequently, on 1 November 2018, this was codified into law by an amendment to Schedule 2 of the 2001 Misuse of Drugs Regulations. This allows clinicians to prescribe cannabis as an unlicensed medicine.
There have, of course, been some high profile licensed medicines. The UK company, GW Pharmaceuticals, is the largest exporter of legal medical cannabis in the world, cultivating medical cannabis for production of cannabis-based medicines (e.g. Epidiolex & Sativex). Epidiolex (manufactured by subsidiary Greenwich Biosciences) became the first cannabis-derived medicine approved for use in the US for treatment of seizures caused by Lennox-Gastaut and Dravet syndromes (both severe forms of epilepsy).
When considering the level of research development and investment in the medicinal field, it is no surprise that the UK is the world's largest producer and exporter of medical cannabis. Research published by the International Narcotics Control Board indicates that the UK produces over 100,000kg a year of medicinal cannabis.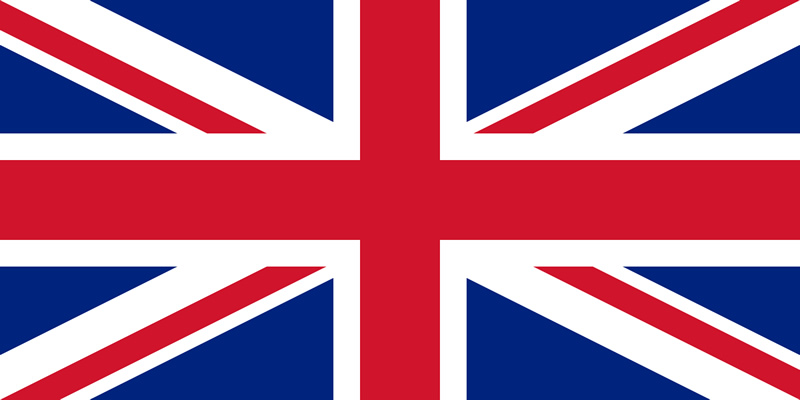 Previous guidance from the National Institute for Health and Care Excellence (NICE) indicated that further research is required to demonstrate the benefit of medicinal cannabis, citing its cost versus evidenced benefit. However, there is now renewed confidence in the UK following NICE's approval of two cannabis-based medicines produced by GW Pharmaceuticals,  Epidiolex (cannabidiol) oral solution and Sativex (nabiximols), for routine reimbursement through the NHS.
Following the re-categorisation of medicinal cannabis in November 2018, a number of clinics have been established where specialised clinicians can start the process of prescribing cannabis based medicinal products (CBMPs). Whilst this route is not fast, and challenges are well documented as to the satisfaction of prescriptions made in the UK, there is momentum behind the development of this as a means for providing genuine and established medical care. A significant step in October 2019, was the CQC registration of one such cannabis clinic, Sapphire Medical Clinics Limited.
In November 2019, a project backed by the Royal College of Psychiatrists was announced with the aim to be the largest trial on the drug's use in Europe with a target of 20,000 UK patients.
The UK medicinal cannabis sector is establishing a research-based approach to expand usage in the UK and across Europe.
How North America compares to Europe
Canada
Canada, as a first mover within the cannabis sector, has a multitude of large companies which are well-capitalised and have substantial international footprints. The Canadian exchanges have large listed companies looking to Europe with the intention of acquiring or investing into European operations. As of the date of writing, the 10 largest cannabis companies in Canada have an aggregate market cap of over $23.5 billion (and all registered cannabis companies in Canada having an aggregate market cap of over $46.5 billion).


Listed companies have had a tough time over the last 6-12 months with a slowdown in the market as a natural re-balancing occurs – part of which is due to rapid expansion and heavy investment into cultivation by all the major participants in the market. Over the next 6 -12 months we can expect to see management changes (some of which will be voluntary and some of which will be imposed by institutional pressure) to introduce different skill sets at board and senior management level to facilitate the oversight and leadership necessary for large pharmaceutical companies. Many operations have expanded into highly regulated products and complex supply chains whilst still operating with fundamentally the same team that established the operations with entrepreneurial efforts but, perhaps, a lack of experience in these sectors. The recent announcements by Aurora Cannabis and Tilray demonstrate that these restructurings and costs reductions have already commenced. However, with increased experience at board level and an improvement of profitability focused on sustainable business practices, should come new opportunities on a global scale for these North American operations.
The US
The US market, because of the complexity of state and federal laws not being fully aligned, is closer to its infancy than the Canadian market. This is not too dissimilar to the European market. That said, there are a number of well-funded and quite large US enterprises. A limited number of these, such as Tilray, are looking to expand into Europe.
Many of the companies in the US have, and continue to, expand quickly so we can expect to see a number of mergers and acquisitions. We are likely to witness Canadian and US entities merging with one another with the potential for acquisitions for operations within Europe. It is unlikely that the North American companies will risk their capital through organic growth so would be expected to be identifying "turnkey" solutions.
One of the major challenges facing US companies is the complexity of supply and distribution. This is largely a result of the complexities for state and federal laws interacting with one another as well as international importation and exportation with US states.
How you can invest within the UK and Europe
Developments in the fields of research and development are anticipated to add further weight to the lobbying of government and regulatory bodies across Europe.The UK remains, despite the events of Brexit, a major financial hub for Europe. The London market has seen the growth of several investment and operation cannabis companies. This includes private companies such as; EMMAC Life Sciences Limited and the operations formerly trading as European Cannabis Holdings (now demerged into several new entities including NOBL and LYPHE) as well as publicly listed companies; including Sativa Group PLC (the first publically listed cannabis specific company in the UK) and World High Life Plc, both operating on the NEX Exchange.
The Medical Cannabis and Wellness Ucits ETF (CBDX), Europe's first medical cannabis ETF fund, domiciled in Ireland, and which has been passported for sale in the UK and Italy, has also caused a renewed stir within the market with a further platform for listed investment.
As the regulatory framework evolves further there is an anticipation that more medicinal cannabis and CBD related enterprises should have the opportunity to list on public exchanges, whether in the UK or in European countries.
Conclusion
Despite a period of slow down following the natural rebalancing of the fast-growing North American markets for the cannabis sector, there is renewed confidence in the expansion of the industry. Developments in the fields of research and development are anticipated to add further weight to the lobbying of government and regulatory bodies across Europe.
There is an increased push for a public dialogue and consultation in relation to medicinal and recreational cannabis in the UK, backed by several mainstream media platforms. This is likely to be shaped in some parts by national debates in Luxembourg and other European countries as they consider their own domestic laws.
With European parliaments across the EU (including the UK) hopefully having time freed up to discuss other political matters now that Brexit is progressing, the next 18 months should prove an exciting time within the European cannabis sector.