Cannabis that contains more than 0.3% THC is not eligible for USDA organic certification, due to the crop's Schedule I status. While some hemp farmers are currently on the path to obtain a USDA organic certification, the rest of the cannabis industry is left without that ability.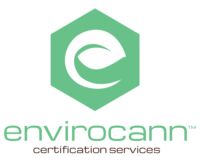 Growers, producers, manufacturers and dispensaries that utilize the same practices as the national organic program should be able to use that to their advantage in their marketing. Ian Rice, CEO of Envirocann, wants to help cannabis companies tap into that potential with what he likes to call, "comparable to organic."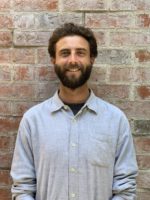 Rice co-founded SC Laboratories in 2010, one of the first cannabis testing labs in the world, and helped develop the cannabis industry's first testing standards. In 2016, Rice and his partners at SC Labs launched Envirocann, a third-party certification organization, focused on the quality assurance and quality control of cannabis products. Through on-site inspections and lab testing, Envirocann verifies and subsequently certifies that best practices are used to grow and process cannabis, while confirming environmental sustainability and regulatory compliance.
"Our backyard in Santa Cruz and the central coast is the birthplace of the organic movement," says Rice. California Certified Organic Farms (CCOF), founded in Santa Cruz more than 40 years ago, was one of the first organizations in the early 1990s that helped write the national organic program.
"What we came to realize in the lab testing space and as the cannabis market grew, was that a lot of cannabis companies were making the organic claims on their products," says Rice. "At the time, only one or two organizations in the cannabis space were making an attempt to qualify best practices or create an organic-type feel of confidence among consumers." What Rice saw in their lab was not cannabis that could be considered organic: "We saw products being labeled as organic, or with certain claims of best practices, that were regularly failing tests and testing positive for banned chemicals. That really didn't sit well with us."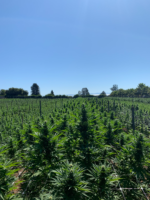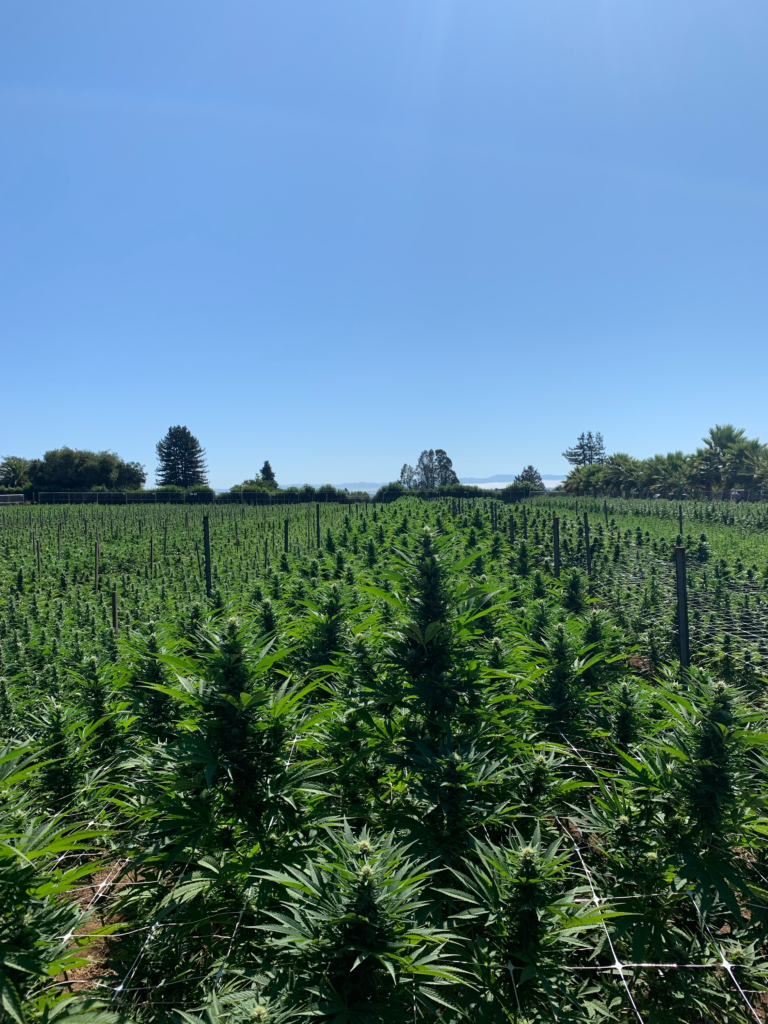 At the time, there was no real pathway to certify cannabis products and qualify best practices. "We met with a few people at the CCOF that were very encouraging for us to adopt the national organic program's standards for cannabis. We followed their lead in how to adopt the standards and apply a certification, building a vehicle intended to certify cannabis producers."
Because of their background in lab testing they added the requirement for every crop that gets certified to undergo a site inspection, sampling, as well as a pesticide residue test to confirm no pesticides were used at all during the production cycle. One of their clients is Coastal Sun Farms, a greenhouse and outdoor cannabis producer. "They grow incredible products at a high-level, commercial scale at the Enviroganic standard," says Rice. "They have been able to prove that organic cannabis is economically viable."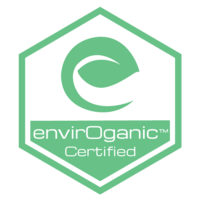 The Envirocann certification goes a bit beyond the USDA's organic program in helping their clients with downstream supply chain risk management tools (SCRM). "Because of the rigorous testing of products to get certified and go to market, we are getting way ahead of supply chain or production issues," says Rice. "That includes greater oversight and transparency, not just for marketing the final product."
A good example of using SCRM to a client's advantage is in the extraction business. A common scenario recently in the cannabis market involves flower or trim passing the pesticide tests at the lab. But when that flower makes it down the supply chain to a manufacturer, the extraction process concentrates chemical levels along with cannabinoid levels that might have previously been acceptable for flower. "I've witnessed millions and millions of dollars evaporate because flower passed, but the concentrated final product did not," says Rice. "We've introduced a tool to get ahead of that decision-making process, looking beyond just a pass/fail. With our partner labs, we look at the chromatograms in greater detail beyond regulatory requirements, which gives us information on trace levels of chemicals we may be looking for. It's a really rigorous audit on these sites and it's all for the benefit of our clients."
Envirocann has also recently added a processing certification for the manufacturing sector and a retail certification for dispensaries. That retail certification is intended to provide consumers with transparency, truth in labeling and legitimate education. The retail certification includes an assessment and audit of their management plan, which goes into details like procurement and budtender education, as well as basic considerations like energy usage and waste management.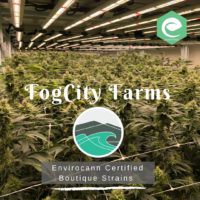 While Envirocann has essentially adopted the USDA's organic program's set of standards for what qualifies organic producers, which they call "Enviroganic," they also certify more conventional producers with their "Envirocann" certification. "While these producers might not be considered organic farmers, they use conventional methods of production that are responsible and deserve recognition," says Rice. "A great example for that tier would be Fog City Farms: They are growing indoor with LED lighting and have multiple levels in their indoor environment to optimize efficiency and minimize their impact with waste and energy usage, including overall considerations for sustainability in their business."
Looking to the future, Ian Rice is using the term "comparable to organic" very intentionally, preparing for California's roll out of their own organic cannabis program. The California Department of Food and Agriculture (CDFA) is launching the "OCal Comparable-to-Organic Cannabis Program." Envirocann is obviously using the same language as the CDFA. That's because Envirocann aims to be one of the verifying agents under the CDFA's new program. That program will begin on January 1, 2021.