In a press release sent out earlier this month, the Washington State Liquor and Cannabis Board (WSLCB) announced they have shut down Praxis Laboratory for falsifying test results. The WSLCB, the state regulatory agency overseeing Washington's cannabis industry, said that Praxis inflated data for potency test results on more than 1200 samples, giving samples higher THC levels than the state actually found.
A google search revealed the laboratory has since shut down their website. A message appears when you go to their website: "This site is currently undergoing maintenance. Please check back later."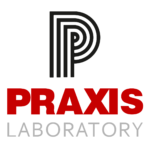 Praxis Laboratory, located in Centralia, Washington, is also accused of interfering with the investigation. "During the investigation the lab owner attempted to destroy evidence of falsified data in an effort to obstruct LCB's ability to conduct a complete investigation," reads the press release. "Labeling cannabis with falsely high THC potency levels is a form of consumer deception and is prohibited under Washington law."
The WSLCB has state authority to take actions like license suspensions when licensees operate illegally. The suspension lasts for six months, during which time the WSLCB will "seek permanent revocation" of the lab's license to operate, due to fraud and obstruction during the investigation.