The diverse cannabis industry has experienced tremendous growth, especially in the popular edibles market whether consumed recreationally or medicinally. Since these cannabis-infused food and beverage products come in a variety of forms, including candies, baked goods, energy drinks, chips, chocolates and teas, food safety questions and concerns for companies manufacturing these products can seem daunting. ERP software solutions designed for the cannabis industry play an imperative and necessary role in addressing key food safety issues for edibles producers, helping to fill in the gaps where new and established businesses struggle. By mitigating the potential for damaging effects of a food safety event, companies can prevent, or greatly lessen the impact, to both their reputation and public perception, as well as limit the financial liability and legal penalties.
What is safety?
On a fundamental level, safety is the state of being protected from undergoing or causing hurt, injury or loss. As a manufacturer of cannabis edibles, it is critical that products are consistent, labeled appropriately and safe for consumers. Forward-thinking companies are employing ERP solutions to help ensure their products are not harmful to their current and future customers.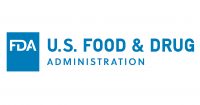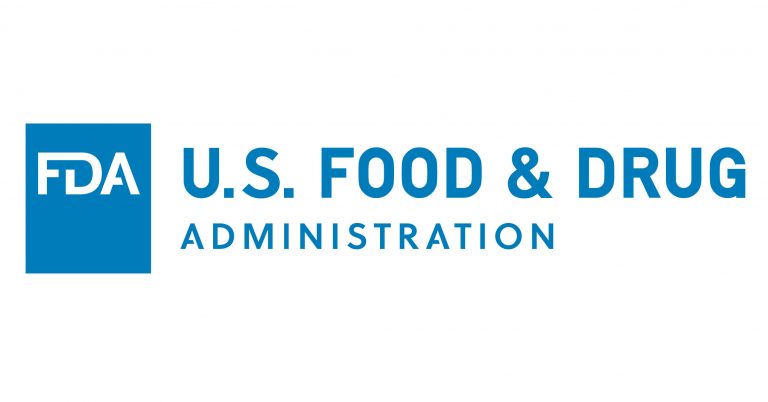 A lack of safety in the cannabis edibles market stems from the unregulated nature of the industry on a federal level, despite consumers' expectations otherwise. Similar to products in the food and beverage industry, safety issues with inaccurate labeling, food-borne pathogens and disease outbreaks are all concerns within the manufacturing environment. Particularly to cannabis businesses, extraction methods, bacteria and mold growth, pest and pesticide contamination, chemical exposure, improper employee handling and the unintentional consumption or overconsumption of edibles are all potential safety concerns. In states where edible products are legal, local municipalities and state governments each have their own unique regulations – requiring manufacturers to comply to different guidelines. With the absence of federal regulations, many cannabis companies have adopted a more conservative approach to food safety. Following U.S. Food and Drug Administration (FDA) guidelines and Food Safety Modernization Act (FSMA) best practices allows manufacturers to address key current food safety issues and prepare for future regulation.
Utilize Best Practices and ERP
Introducing current Good Manufacturing Practices (cGMP's) traditionally implemented in the food and beverage industry help to form a foundation for cannabis edibles safety in 9 key areas:
Personnel – As an often-overlooked aspect of cannabis edibles manufacturing, adequate training on procedures to ensure disease control and proper cleanliness is required to maintain a company culture of safety. Advocating for quality standards with proper safety procedures should be a priority for every employee.
Manufacturing Environment – Effective management of the manufacturing environment ensures that facilities are controlled to prevent the contamination of finished goods – restricting extraneous materials such as glass, metal, rubber, etc. from the production floor. Warehouse and office lighting should be adequately maintained so that employees are able to inspect equipment, by-products and finished goods and conduct their jobs effectively.
Sanitary Operations – Physical facilities and all equipment must be maintained in clean and sanitary conditions and kept in good repair to prevent food and beverages from becoming contaminated. Cleaning processes should protect ingredients, work in progress, finished goods and workspaces from potential contamination.
Sanitary Facilities and Controls – Effective control of water, plumbing, sewage disposal and drainage are essential. Staff must have access to adequate handwashing and restroom facilities and employee changing rooms. Restrooms and break rooms should be clean and stocked at all times, while garbage is handled properly and disposed of in a timely manner.
Equipment and Utensils – Properly cleaning and maintaining vats, conveyor belts, shrink wrap machines, blenders, etc. to avoid contamination and allergen cross-contact ensures safe procedures are being followed. A robust sanitation program with defined cleaning schedules should be followed for the sanitizing of utensils and equipment.
Processes and Controls – The manufacturing of edible products should be done in accordance with best practices established in the food and beverage industry, taking account of sanitation, quality control and protection from allergens and contamination. Ongoing testing is conducted to identify sanitation failures and contamination occurrences and ensure items are discarded properly.

Personal Protective Equipment (PPE) can reduce the risks of contamination

Warehousing and Distribution – Establishing proper storage and transportation processes protects the products from contamination, allergen cross-contact and container deterioration – ensuring proper handling procedures throughout the growing, manufacturing and distribution steps.
Defect Action Levels – Quality control is used to minimize defects by requiring an action response when a problem is discovered. An established response plan demonstrates the proper procedures to follow when defects occur during production.
Holding and Distribution of By-products for use as Animal Food (if applicable) – This applies to food and beverage facilities that either donate or sell a by-product for use as animal food. By-products used for animal consumption that are managed properly remain free from contamination. Accurate labeling should identify by-product by the common or usual name and denote not for human consumption when distributed.
Cannabis-specific ERP solutions efficiently provide the structure, integration and processes to follow cGMP's to address food safety concerns in all phases of growing, manufacturing and distribution. By automating the documentation of audit trails, edibles companies are equipped with the same tools that food and beverage manufacturers have utilized for decades. Validated procedures and best practices incorporate safety initiatives from cannabis cultivation to the sale of edible products and beyond, offering greater efficiency than manual methods. Since cGMP's provide a foundation for Hazard Analysis Critical Control Points (HACCP) planning, edibles manufacturers are able to take advantage of incorporating control points into the ERP solution to prevent and control hazards before they affect food safety. Having a HACCP Plan, along with proper implementation and adherence to cGMP's, helps to minimize food safety hazards for edibles manufacturers in the cannabis industry.
Quality and safety in the cannabis edibles market is an area that cannot be ignored, as the consequences for failing to handle hazards are potentially devastating. Savvy cannabis companies are employing best practices of food and beverage manufacturers, including the 9 addressed above, in tandem with an ERP software solution, to effectively navigating this highly competitive market. Paving the way with their commitment to quality and in delivering safe and consistent products to the market demonstrates to customers and investors alike their preparedness for growth.