Senate Majority Leader Chuck Shumer (D-NY), Sen. Cory Booker (D-NJ) and Sen. Ron Wyden (D-OR) introduced the Cannabis Administration and Opportunity Act (CAOA), a bill that seeks to decriminalize cannabis and end prohibition as we know it. About a year ago, the same lawmakers held a press conference where they unveiled their first draft of the CAOA, calling on the public for comments and input.
In that press conference last year, Sen. Booker emphasized the need to address social equity and restorative justice, laying out the foundation for what would soon be called the most comprehensive piece of cannabis legislation so far.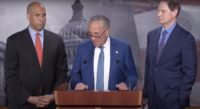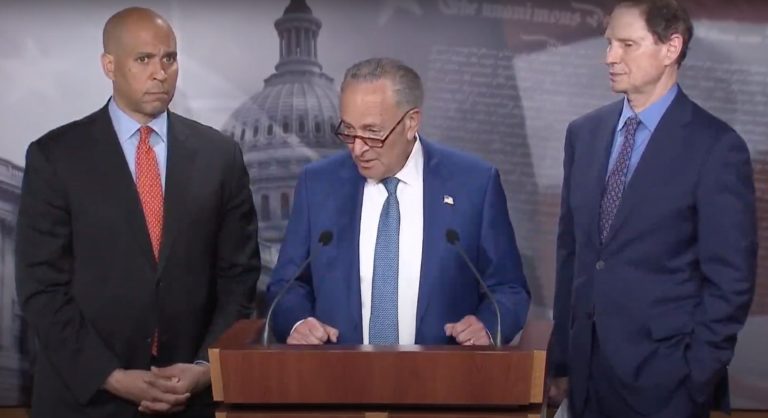 According to the Minority Cannabis Business Association (MCBA), the bill succeeds in doing that, offering a number of provisions that would help those most impacted by cannabis prohibition, offer funding for equity programs, support for minorities in the cannabis market and more. "The CAO Act represents a giant leap forward in federal cannabis policy by outlining the most meaningful solutions to address issues facing minority cannabis businesses we've seen in a federal legalization bill to-date," says Kaliko Castille, president of MCBA.
Notable provisions in the bill also include:
Removes cannabis from the Controlled Substances Act scheduling entirely.
Allows states to implement their own policies without the federal government interfering.
Allows cannabis businesses access to financial services, removes the threat of 280E tax code impacting normal business deductions.
Regulatory responsibility would fall under the authority of the Alcohol and Tobacco Tax and Trade Bureau (TTB), the Food and Drug Administration (FDA).
Immediate expungement for prior cannabis convictions and cancellation of any sentencing for those incarcerated for cannabis.
Raise allowable THC content in hemp from 0.3% to 0.7%.
Sets up a pilot program with the Small Business Administration (SBA) for minority-owned and economically disadvantaged cannabis businesses.
High taxes: Up to a 25% federal excise tax on top of state cannabis taxes.