In a growing number of communities around the U.S., new cannabis lounges are offering a social setting where guests can openly use cannabis products. Colorado and New Mexico both saw their first cannabis lounges open in April, Michigan's first cannabis lounge is set to open this summer, and officials in Nevada are currently discussing how the recently approved class of businesses should be regulated. In West Hollywood, California, where the state's first cannabis lounge opened in 2019, multiple new lounges are now in the works after two years of slowdown due to the pandemic.
The bar-like establishments add a new dimension of potential revenue — and risk — to an industry that is expected to add almost $100 billion to the U.S. economy this year. This new and emerging segment within cannabis isn't happening in every legal state, but more are starting to enact regulations to provide for some type of on-site consumption.
These new ventures need insurance policies tailored to address the risks of serving cannabis products, which could be looked at similarly to liquor liability for bars and restaurants.
Whether it's alcohol or cannabis, these products impair people's judgment, meaning everyone reacts differently to them. But how do you know when to cut someone off?
Cannabis lounges could be held liable & run risk of being sued for overserving
If a cannabis lounge faced a lawsuit alleging that it overserved a patron, leading to a third-party bodily injury, the business' Commercial General Liability (CGL) Insurance and Products Liability Insurance could potentially cover costs such as legal defense, medical expenses and settlement amounts. Until such a case occurs, it is not yet known how exactly these lawsuits would be covered by insurance.
Because of the short history of cannabis lounges in the U.S., something like this is largely untested, making it hard to speak to exactly how a scenario would play out. Many of the existing cannabis insurance policies are highly exclusionary, meaning it could exclude a loss that is deemed to have arisen out of the use of cannabis.
Recent liquor liability lawsuits have shown the potential for a significant loss is clear. In early April 2022, a $20 million lawsuit was filed against a nightclub in Houston, Texas, alleging it overserved customers and allowed underage drinking, contributing to a drunk driving crash that killed a teenager.
In December 2021, a jury in Texas awarded the family of two drunk driving victims over $301 billion after a lawsuit alleged the driver was overserved at a bar before the accident; though largely symbolic, the settlement marked the largest personal injury award in U.S. history.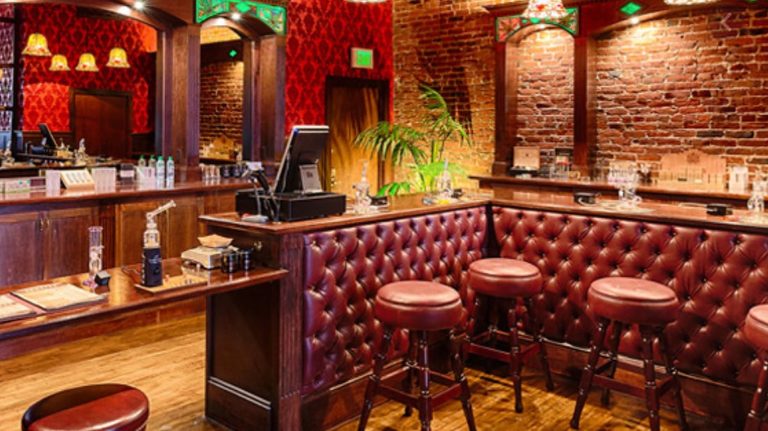 With these cannabis lounge establishments more or less encouraging intoxication of patrons on their premises, it's very similar to a liquor liability type situation. If someone overindulges at a lounge, leaves and causes a crash resulting in injury or death, that could come back to the establishment.
While it remains to be seen how cannabis overserving lawsuits could play out in American courts, it's worth noting Canada forbids on-site consumption of cannabis products and any loss or damage will not be covered by their insurance policies – despite it being legal country-wide.
Lawsuits possible over product issues, budtender advice
Even cannabis operations that do not allow on-site consumption can face liability related to the products they sell, making Products Liability Insurance and Product Recall Insurance necessary for growers and retailers. They should also consider Employment Practices Liability (EPL) Insurance to cover staffing-related allegations such as discrimination and ask their insurance broker whether budtender liability is included in their CGL Insurance policy.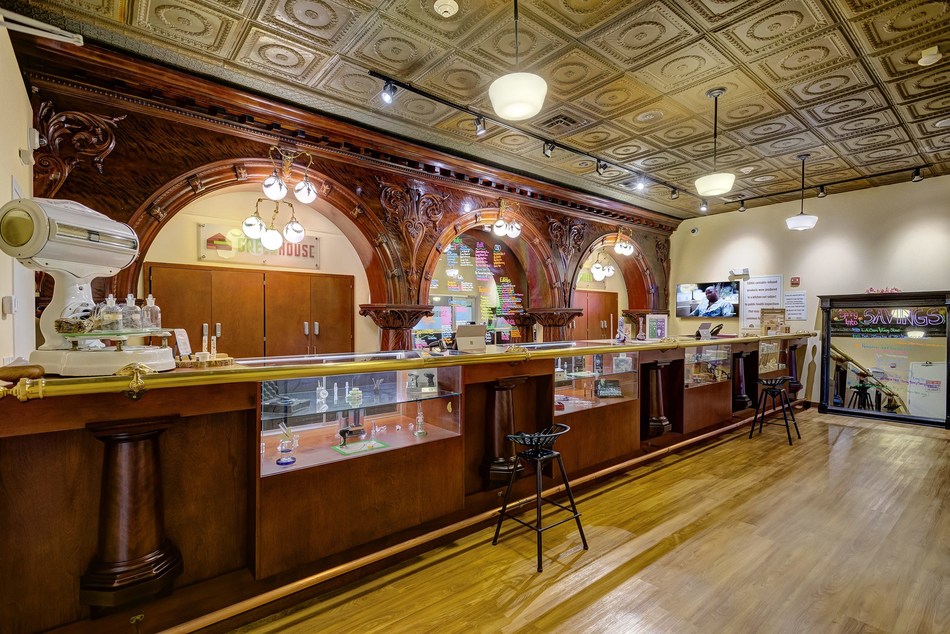 Budtenders, or individuals who work at cannabis retailers, are not allowed to offer medical advice to consumers. They must walk a fine line between giving advice versus general information on products. Although we are not aware of lawsuits that have been filed over a budtender's advice, it would ultimately be up to the courts and lawyers as to how those proceedings would play out.
Budtender liability is not very different from professional liability insurance, and it's more like an incidental coverage based off the budtender's informal advice. There are, indeed, insurance carrier partners today that offer that service.
CGL Insurance can also cover in-store slip-and-falls and other third-party injuries and property damage. Because most cannabis retail stores are fairly small, these incidents have been rare, but GCL cannot be overlooked. Businesses must be prepared for anything to happen – and need to know that no risk is too small.
Theft, vandalism among top threats to cannabis businesses
Whether or not a cannabis business includes a lounge for cannabis use, any business in this industry may be more vulnerable to certain risks, including theft and vandalism.
In the U.S., where many cannabis companies operate on a cash-only basis because of banking difficulties tied to recreational products being federally illegal, a recent surge in cannabis shop robberies has led to calls for a new banking bill. Some of these incidents have even turned deadly, including an April 30 dispensary robbery in Los Angeles, California, during which one man was reportedly shot and killed.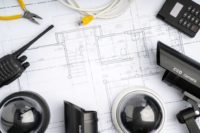 Large amounts of cash are on-hand daily at these premises, and workers might have to make multiple bank runs throughout the day, leaving a heightened exposure and risk for robberies.
From robberies and vandalism to fires and flooding, Commercial Property Insurance is a key protection for cannabis retailers. Equipment Breakdown Insurance may also be needed, particularly when the stores contain expensive refrigeration equipment. The potential loss is large in this industry, especially at growing facilities, and there's a lot at stake with such high-value equipment.
Security systems, employee training can help reduce risks
Many insurance carriers require business owners to install alarm systems, video monitoring equipment or safes to help reduce potential property losses, and employees should be trained to use the alarm systems consistently. Policyholders and business owners should also know there is a lot they can do to curb some of the risks, such as businesses doing background checks on every hire and taking steps to ensure they are hiring individuals they can trust.
Installing bars on glass windows and doors is another loss prevention measure that is strongly encouraged because it adds an additional layer of security to get through – it won't be an easy or quick process to break-in and will trigger the alarm system.
The importance of working with an insurance broker
Working with an insurance broker who is specialized in the cannabis industry can help business owners better explore available coverage options. With cannabis or any type of risk, you should always work with someone who has knowledge and expertise in that area. When you work with someone who knows the ins-and-outs of the regulations, you can have more peace of mind.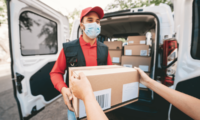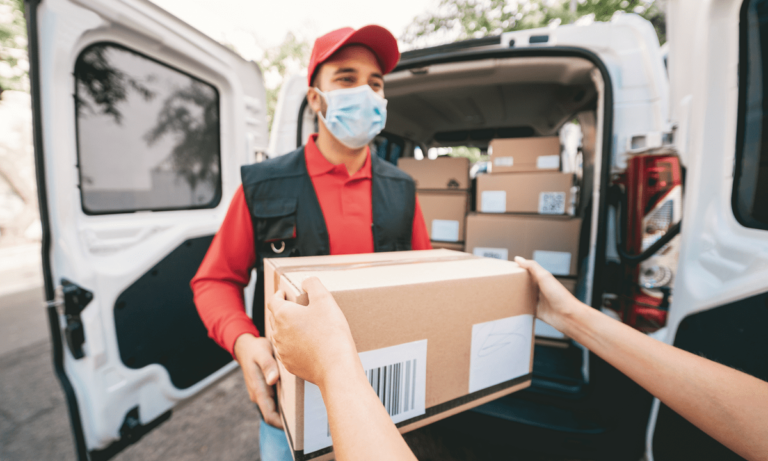 Understanding your policy in its entirety is also essential, as these policies have any number of different limitations and exclusionary forms that could preclude you from collecting if you had not understood and followed the language of the policy.
In a transportation situation, for example, you might have a risk warranty that always requires two drivers in that vehicle, or GPS monitoring on the vehicle. In the event of a claim, if the investigation determines the business did not have those items present at the time of loss, that claim will not be covered.
In a rapidly growing and changing industry, business owners should not underestimate the value of working with a team of insurance experts who keep a close pulse on the quickly evolving industry. Brokers are aware of the different legal environments in each state or even each city or county. Cities and counties can add different levels of compliance matters, so as a buyer, you can be confident that you have the most recent information and are in compliance with state law and any insurance requirements that may be present. Being able to explain the differences between the markets and the coverage options is beneficial to any business owner in this ever-changing industry.