Charlotte's Web Holdings announced a new collaboration with the University of Colorado-Boulder and their Research and Education Addressing Cannabis and Health (REACH) Center. The University's REACH Center will conduct a preclinical study on how hemp oil can influence sleep quality and anxiety.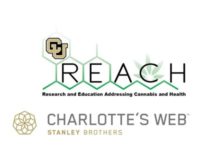 The study will use Charlotte's Web hemp products, including their full spectrum hemp formulations containing CBN, CBD and less than 0.3% THC. Monika Fleshner, PhD, Professor of Integrative Physiology and member of the Center for Neuroscience at the University of Colorado, will be the project lead and will conduct the study in her Stress Physiology Laboratory. "There is a great need for properly controlled experimental studies that are designed to test the potential neural and physiological impacts of hemp derived phytocannabinoids," says Dr. Fleshner. "With support from CU REACH and Charlotte's Web, our research will explore both the efficacy and mechanisms of how these substances can affect complex brain-mediated behavior, such as disturbed sleep."
Tim Orr, senior vice president of Charlotte's Web and president of its CW Labs division, is currently working on more than twelve scientific research studies with the company. "Charlotte's Web is committed to advancing science on the benefits and safety of CBD and other hemp phytocannabinoids through rigorous scientific investigations such as this sleep and anxiety study," says Orr. "We're honored to team up with CU's REACH Center to explore the potential impacts of full-spectrum hemp extract with CBD and CBN on anxiety and sleep quality."
Long term, Charlotte's Web expects this study will help build the foundation for future clinical studies to "better understand how specific ratios of cannabinoids and different delivery formats are effective at supporting improved sleep quality and instilling healthier sleep architecture in humans," reads the press release.