Social consumption lounges are becoming increasingly popular in legal cannabis markets. Just what are social consumption lounges? They're a safe, enclosed space where cannabis consumers of legal age can come together and enjoy cannabis products, much like a bar environment for consuming alcoholic beverages.
Social consumption lounges are particularly attractive for their potential to bring in cannabis tourists. Although adult use cannabis can help promote tourism, tourists typically can't smoke in most places indoors (including their hotel accommodations) nor consume on the street or in public, due to strict public consumption rules set by state regulations. This leaves the perfect set-up for consumption lounges, which provide the appropriate and legal environment for tourists to consume cannabis.
What do social consumption lounges look like in practice? What are the rules and regulations that social consumption lounges must adhere to? How and where are social consumption lounges currently legal in the United States? Here's what you need to know.
What are social consumption lounges?
Social consumption lounges—also known as consumption lounges, cannabis lounges, cannabis consumption area and cannabis consumption lounges—are retail lounges that permit on-site cannabis consumption, such as smoking and vaping cannabis flower as well as ingesting cannabis infused products like edibles and tinctures. Similar to a bar that serves alcoholic beverages, all consumers in a cannabis lounge must be at least 21 years of age. While smoking typically isn't permitted in retail businesses, smoking is permitted in lounges.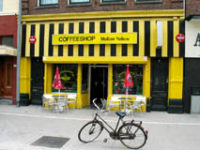 While state-specific regulatory bodies are responsible for developing, implementing and enforcing the rules surrounding U.S. social consumption lounges, Dutch "coffee shops" may have served as the inspiration and model for U.S. industry. Contrary to the name "coffee shops", patrons don't go to Dutch coffee shops for coffee. Rather, they go because the sale and consumption (including smoking) of cannabis is permitted and socially accepted. According to travel resource Amsterdam.info, Dutch coffee shop culture emerged in the 1970s when the federal government made a clear legal distinction between "hard" and "soft" drugs. Soon after in 1972, the first coffee shop named Mellow Yellow opened. Although cannabis wasn't clearly legal or illegal, Dutch law enforcement tolerated the growing number of cannabis coffee shops, focusing instead on prosecuting heroin and lethal illicit substances. Today, the Amsterdam City Council permits coffee shops to operate after they obtain a non-transferable license, which must be displayed in shop windows, thanks to an agreement with the coffee shop union Bond van Cannabis Detaillisten (BCD).
Unlike Dutch coffee shops, U.S. social consumption lounges must adhere to numerous rules and regulations specific to their state and municipality. One major difference is who is permitted to own and operate a lounge. In some U.S. states, consumption lounges are operated by existing cannabis businesses, such as adult use and medical dispensaries. In these cases, the lounge may be required to be on the cannabis business's existing premises. In New Jersey, this must be an "indoor structurally enclosed area of the cannabis retailer or medical cannabis dispensary that is separate from the retail sales or medical dispensary area" or "an exterior structure on the same premises as the cannabis retailer or medical dispensary, either separate from or connected to the cannabis retailer or medical dispensary," according to the National Law Review. In many places within the U.S., "stand alone" lounges that aren't attached to an existing cannabis business aren't permitted.
In the Netherlands, coffee shops operate in a legal grey area with their products being supplied by an entirely underground cultivation market. Cannabis being consumed in coffee shops isn't regulated or checked. Per regulations in the U.S. states that allow them, however, only legal cannabis may be consumed in these lounges. While consumers might be able to bring their own cannabis or cannabis products, consuming any cannabis or cannabis products obtained through the underground market is strictly prohibited.
Where are social consumption lounges legal?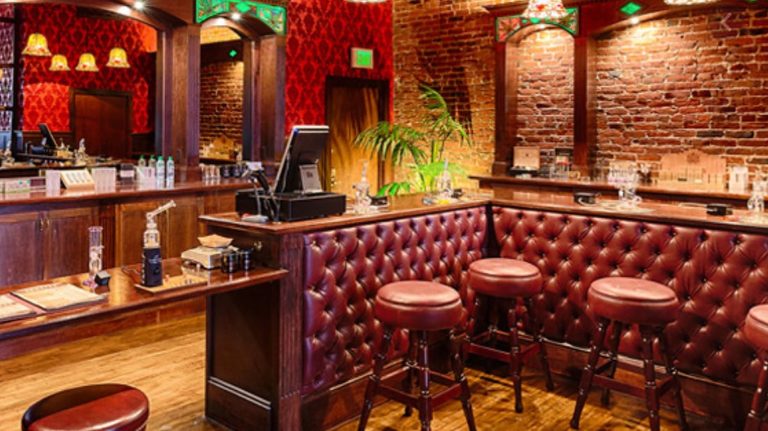 Not all U.S. states with legal recreational, adult-, or personal-use cannabis programs permit social consumption lounges. Although it's been a decade since Colorado and Washington voted in favor of legalization, consumption lounges are a fairly recent trend, likely because states without legal consumption spaces found out the hard way that they couldn't accommodate tourists or anyone who wished to consume cannabis outside of their home. Here's where social consumption lounges are legal in the U.S.:
The number of states considering and/or permitting social consumption lounges is growing. Which states will likely legalize them next? As noted below, it looks like Michigan, Massachusetts and Maine will be next.
Michigan: The state doesn't allow for them now, but they could come in the future, reports WZZM13.
Massachusetts: The state is considering them, reports Boston.com.
Maine: The state delayed them until 2023, according to MJ Biz Daily.
Why are social consumption lounges becoming increasingly popular?
Consumption lounges are becoming increasingly popular for many reasons. First and foremost, they're a win for the cannabis industry because they provide consumers with a physical place to consume safely and legally.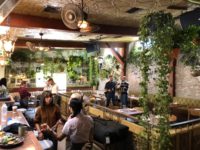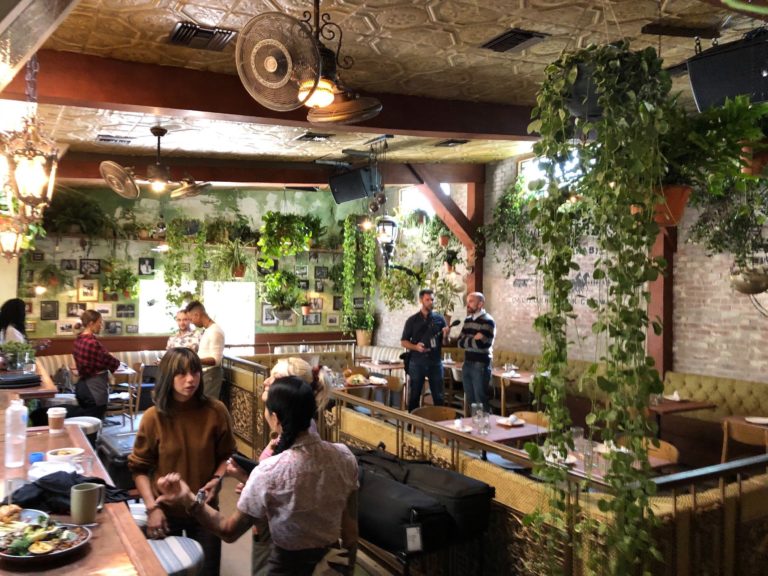 Second, the tourism sector benefits from social consumption lounges. "The problem is people can buy marijuana products in states that have legalized adult-use cannabis, but they have limited options when they want to consume the cannabis that they purchase legally," explains Cannabiz Media. For instance, Las Vegas has promoted itself as a cannabis travel destination since 2017, despite lack of adequate space for visitors to consume. Meanwhile, those who don't consume cannabis have criticized the city for its growing public consumption, complaining especially about the odor of smoked cannabis. Social consumption lounges can potentially help fix these growing pains in the state's cannabis market.
Additionally, lounges are a win for harm reduction. Lounges provide beginner cannabis consumers the opportunity to consume alongside experts, to be shown the ropes with professionals present. Being in a community with experienced consumers provides opportunities for novices to understand how to smoke, dose and overall consume properly and safely.
Lastly, MG Magazine emphasizes other benefits including de-stigmatization, social connection, industry partnerships and product innovation.
Regulation and compliance differences between states
Without federal cannabis legalization, states are tasked with regulating their own cannabis markets. Likewise, state regulatory agencies are responsible for drafting regulations for social consumption lounges.
California and Colorado have fewer limitations, likely because both states have more experience and overall comfort with the plant. In states with more lenient regulations, 420-friendly cafes, hotels, bus tours, paint nights and other businesses are tolerated.
New Jersey has notably strict regulations for social consumption lounges. For example, the current state law doesn't permit any stand-alone consumption spaces independent of existing permitted cannabis businesses. Therefore, a cannabis cafe or bud and breakfast isn't permitted.
There is, however, one legal loophole in New Jersey for stand-alone consumption space. The microbusiness license model allows for temporary licenses, permitting a temporary social consumption lounge, such as for an event at a private venue. New Jersey permits them in Newark, Hoboken, Highland Park, Jersey City,Elizabeth, Long Branch Atlantic City and Trenton.
In closing, it is likely that social consumption lounges will become increasingly common especially in major U.S. cities with legal adult-use cannabis programs. While Dutch coffee shops may have inspired the emerging U.S. social consumption lounge model, their U.S. counterparts must comply with much stricter rules and regulations. Since regulations vary from state to state, it's important to be on top of your state's policies in order to stay compliant.