Amazon's Senior Vice President of worldwide operations, Dave Clark, wrote a blog post yesterday that is making headlines in the cannabis community. Clark's blog announced a couple of major changes coming to the company's operations.
Clark first touted changes to their "Time off Task" policy, a way to measure employee's time spent logged in to company software. The changes basically boil down to averaging over a longer period of time to better gauge how employees spend their time.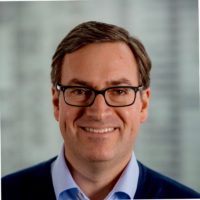 The second company policy change is why the blog post made headlines in the cannabis community. Clark says in the blog that Amazon will adjust its drug testing policy and no longer test for cannabis use in their drug screening program. "We will no longer include marijuana in our comprehensive drug screening program for any positions not regulated by the Department of Transportation, and will instead treat it the same as alcohol use," says Clark.
The new drug testing policy change is big news for such a large and influential employer to make the shift in the United States, where surely other companies will follow. But even more influential is their backing of federal legalization. "And because we know that this issue is bigger than Amazon, our public policy team will be actively supporting The Marijuana Opportunity Reinvestment and Expungement Act of 2021 (MORE Act)—federal legislation that would legalize marijuana at the federal level, expunge criminal records, and invest in impacted communities," says Clark. "We hope that other employers will join us, and that policymakers will act swiftly to pass this law."
Given Amazon's extremely large influence in American business and policy, the company backing federal legalization is sure to lead other large companies down a similar path. The show of support for the MORE Act represents the growing normalization of cannabis use and brings us another step closer to federal legalization.