The 2ndAnnual Cannabis Labs Virtual Conference is set to take place on Tuesday, April 2, 2019, starting at 12:00 Noon and concluding at 4:00 PM EDT. This complimentary series of webinars will take a deep dive into a variety of subjects related to cannabis testing and the laboratory industry.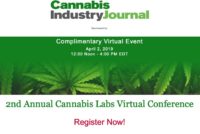 The virtual event will help attendees better understand some of the more technical aspects of starting and operating a laboratory. Topics discussed will include pesticide testing, cannabinoid and terpene testing, the new ISO 17025:2017 accreditation and a lesson in starting a laboratory in a new market.
Attendees registering for this complimentary series of webinars will get access to four veterans of the cannabis lab testing industry, who are available for Q&A after each presentation. In addition to getting the opportunity to chat with these subject matter experts on April 2, a recording of the presentations will be made available to all who register.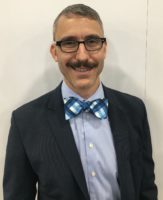 Here is a snapshot of the agenda:
Pesticide Testing: Methods, Strategies & Sampling
Charles Deibel, President & CEO – Deibel Labs, Inc.
Pesticides represent the number one area for batch failures in the US cannabis market. These are concerns not only for consumers, but are a very big concern for cultivators and manufacturers of cannabis products. remediation of the pesticides, once they are in the product are not always feasible From the lab level, they are also the hardest test to run in the laboratory, even one equipped with state-of-the-art equipment. The best instruments on the market are very expensive and there are no standardized methods, meaning lab to lab variability has happened.
What are the pesticides in cannabis and are there any that are the "main concerns" or ones that stand out as particularly damaging?
What is a basic breakdown of the testing and methods used for pesticide testing?
Building a Lab in an Emerging Market
Chris Martinez, Co-Founder & President, EVIO Labs FL
Will present a discussion of the genesis of EVIO Labs Florida, how to start a lab in a new market
Challenges in how we navigated changing regulations in a state with newly legalized cannabis
Expanding a lab to a second location – logistics, hiring, training, consistency.
Cannabinoid & Terpene Testing: Methods, Strategies & Standardization
Dr. Cindy Orser, Chief Science Officer, Digipath Labs
Appreciation of "measurement uncertainty" in cannabis testing
Standardization of testing methods is a high priority
Terpenes are the distinguishing chemicals in cannabis sensory perception and chemotaxonomy
Benefits of Accreditation to the ISO 17025:2017 Standard
Jane Weitzel, Independent Consultant
The ISO/IEC 17025:2017 standard is now being used to accredit cannabis testing laboratories. From this presentation you will learn the key new aspects of the standard. This includes risk-based thinking. Many aspects of this risk approach require the use of measurement uncertainty. This means the measurement uncertainty must be adequately evaluated. You will be introduced to evaluating and using measurement uncertainty.
The 2017 standard emphasizes conflict of interest and impartiality. Procedures and practices to achieve impartiality will be shown. This reduces the risk of potentially damaging leaks of information or the risk of people not working to the best interests of the laboratory and its clients.
The 2017 standard is a valuable and useful business tool that can save the laboratory resources, effort and money. Are you doing too much testing? Are you doing too little testing? When you evaluate the measurement uncertainty you can use it to learn the steps in your test method that need enhancement to reduce the risk of making mistakes. You can also use the measurement uncertainty to focus on the significant steps and stop wasting time on steps and activities that are insignificant.
These benefits of laboratory accreditation will be demonstrated with examples from the cannabis industry.
To learn more about this complimentary series of webinars, click here to look at the agenda and register.