The Brand Marketing Byte showcases highlights from Pioneer Intelligence's Cannabis Brand Marketing Snapshots, featuring data-led case studies covering marketing and business development activities of U.S. licensed cannabis companies.
Here is a data-led, shallow dive on Chalice Farms: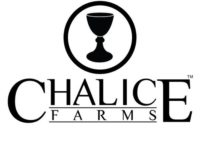 Chalice Farms – Business Development Impact
Based in Oregon, this company is a retail and edibles brand in the Golden Leaf Holdings portfolio. Chalice Farms has a number of locations in the Portland area, capitalizing on an effective regional strategy.
However, 2019 was a tough year for Oregon cannabis companies. Increased competition and heavy market saturation led to plummeting prices, forcing Chalice Farms to implement layoffs last Spring. 2020 appears to show Chalice Farms doing much better than the previous year.
In addition to tightening operations, the company engaged in several new business development initiatives recently. They've expanded distribution of their signature fruit chews into California and Nevada. They also implemented a sales initiative called "an extended 420 celebration," covering the month of April. All six of the company's branded retail locations have pivoted to curbside pickup and home delivery during the coronavirus pandemic.

All of those initiatives led to a boom in earned media for Chalice Farms. They were mentioned on CNN and in Forbes, among other national news outlets. The company also improved their web activities considerably, adding keywords, backlinks and a notable increase in web traffic.
Chalice Farms ended the month of April on a high note, moving to the 11th hottest web property, according to data from Pioneer Intelligence. This continued into May; Chalice Farms claimed the #26 position on the Pioneer Index, the highest it has been to date.