Terra Tech, with the recent acquisition of Blum, a dispensary in Oakland, and the line of concentrates, IVXX, is sweeping the cannabis industry by setting standards for safety and quality. Terra Tech, publicly traded in the Over-The-Counter market, is well known as an agricultural company, with the subsidiary brand, Edible Garden, selling produce to Whole Foods, Wal-Mart and Kroger's. In December of last year, we covered Terra Tech's entrance into the cannabis marketplace and their experience with large-scale, sustainable agriculture. We sit down with Derek Peterson, chief executive officer of Terra Tech, to get an update on their progress and quality controls.
CannabisIndustryJournal: In January, Terra Tech announced revenue guidance of $20-22 million for 2016. Can you share some of your strategy going forward to meet your goals?
Derek Peterson: We have always played both a long game as well as a short game, meaning while we are building our longer term business, like in Nevada, we are also focusing on short term accretive acquisitions, like we did with Blum in Oakland. We want to make sure we capture short-term revenue growth while we plan our future revenue production. We feel confident about achieving those results.
CIJ: How big of a role does the acquisition of Blum and IVXX brand expansion play in meeting those goals?
Derek: Blum is a significant factor even though we are only capturing three quarters of revenue considering we closed the deal on March 31st of this year. So for the full year of 2017 we will have growth from this level considering we will be able to report a full year of Blum revenue. IVXX presents us with the best opportunity for growth in the coming years. As the market in California and Nevada grows we can continue to expand our IVXX footprint throughout the state. Being able to wholesale to thousands of other retail facilities affords us a significant opportunity to grow our sales.
CIJ: How do you think the brand of Edible Garden positions you well for expansion in the cannabis industry? 
Derek: One of the reasons we were so successful in the Nevada market was because regulators and legislators felt a high degree of confidence in our abilities considering we are USDA organic, Kosher and GFSI-certified. Our traditional agricultural experience has been very synergistic with our cannabis division from both an optics and operational perspective.
CIJ: Could you give us an update on progress in Medifarm LLC in Nevada? And on your distribution plan for IVXX in California?
Derek: We are continuing to expand our IVXX line throughout the state and increasing our sales force. In addition we will continue to develop new products to distribute into our existing supply chain, like we just did with our new pre filled cartridge line.
We are opening our Decatur location in Las Vegas in early July and Reno and Desert Inn towards the end of August. Our cultivation and extraction facilities should be complete no later than January 2017. We will have our entire infrastructure in place if the recreational bill passes in Nevada this November.
CIJ: Tell us about the role of laboratory testing in your business.
Derek: Laboratories play a significant role, as they are becoming a mandated step in most new legislation around the company. Independent lab testing is extremely important to maintain safe access for consumers and patients. We work primarily with Steep Hill Labs and CW analytics.
CIJ: Can you expand on your integrated pest management and your growing practices?
Derek: Well we cannot say organic, however we do cultivate all naturally. We also cultivate traditional produce that we sell to major retailers. We are USDA organic-certified and we implement similar processes in our cannabis cultivation. Pest control is extremely challenging for any farmer but we rely primarily on bio control, meaning the good bugs eat the bad bugs. This has been very effective for us in the cultivation of all our products.
CIJ: How is your business different from the slew of other dispensaries and growers in California?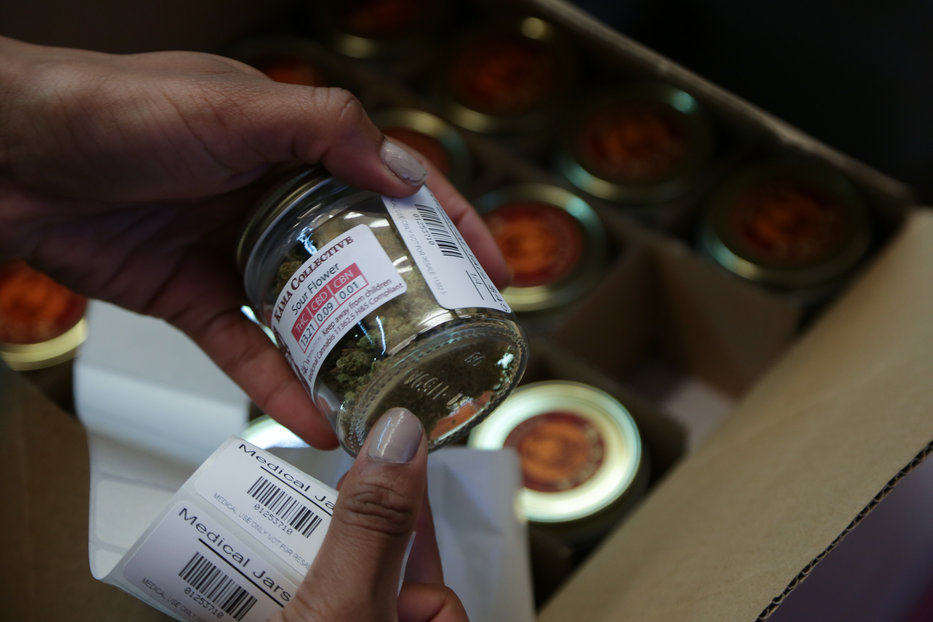 Derek: Service and consistency; we have over 42,000 registered patients and our operations team has over 19 years of experience in California. One of the reasons we have become one of the largest dispensaries in the state is because of that experience. In addition, consistency is extremely important. Consumers expect the same product in every other business and ours is no different. If they come in for our Platinum Cookies one month and the next month it has different characteristics you are going to lose patient confidence. So in the front of the house, we are focused on pairing patients' needs with the correct product and in the back of the house we are focused on providing a meticulously cultivated product, produced at the highest standards.
CIJ: Can you delve into some of the processing for concentrates? How do you meet such rigorous quality standards?
Derek: Through research and development, we have engineered a proprietary process in which our solvent profiles used under our proprietary conditions ensures solvent residual levels which are not detected by instrumentation at 3rd party testing agencies such as Steep Hill Labs. In addition, any good scientific method requires repetition and corroboration of results. In order to accomplish this we also rely on random routine testing in which we send out extracts out to other 3rd party testing labs. Proprietary conditions include, but are not limited to, heat, vacuum, agitation, etc. By utilizing the correct amalgamation of solvent profiles, extraction conditions, purging conditions, as well as rigorous quality control standards, we are able to ensure a product that is void of any residual solvents, without sacrificing potency or identity of the cannabinoids and terpenes. Cannabinoids and terpenes are of chief interest when extracting cannabis for patients so that they have access to these essential oils without any of the actual leaf and bud.
All solvents used are the highest grade available to us, which ensures a truly medical product for the patient. In addition, all of our extraction equipment is routinely cleaned and sterilized using medical grade cleaning agents.