Whether your cannabis business is a start-up in its infancy, or established with a loyal customer following, the product packaging you use is essential to building and maintaining your brand. The packaging is the first thing a potential customer sees, and it creates that critical first impression. While the primary function is to contain, protect, and market your products, your packaging is a reflection of your company to the customer. In many ways, the package is the product. Partnering with a quality plastic packaging manufacturer for your cannabis products will increase your success.
Bottles made of high-density polyethylene (HDPE), low density polyethylene (LDPE), polypropylene (PP), and polyethylene terephthalate (PET) have become widely-accepted packaging options within the cannabis industry. There are many plastic bottle manufacturers, but how do you find the right one? In short, seek a manufacturer who makes quality products that are unlikely to present downstream problems for your company, provides services and options that align with things you feel are important, and wants to build a long-term relationship with you so both of your businesses grow faster through strategic partnership.
What to Look for in a Plastic Bottle Manufacturer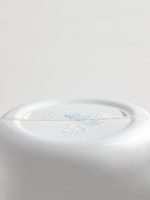 As you search for a packaging partner for your cannabis business, here are a few key things to look for:
Bottles That Visually Support Your Brand
It's essential to partner with a manufacturer who understands the importance of defect-free plastic bottles. Does everything about your packaging convey a sense of trust for your customers? Defects in plastic bottles typically occur during the manufacturing process.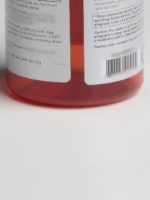 For instance, excessive side taper on the bottles can result in uneven, wrinkled labels that are hard to read and make your product look unprofessional. If flashing on the bottle bottom is not removed, it creates a poor printing surface and results in a poor brand impression.
Partnering with a manufacturer who understands that plastic bottle defects diminish brand presence and who continually strives to remove defect-producing problems out of their manufacturing process is of utmost importance. This avoids many downstream quality problems and helps to keep the focus on growth and off of damage control.
Bottles That Minimize Risk and Waste
Product recalls or safety concerns can be a result of cloudy bottles or material trapped in the resin that makes the plastic packaging look dirty or contaminated. These situations can erode consumer confidence in your brand or expose the customer to risk.
Sub-par plastic bottles can lead to inefficiencies on your filling lines, lost production time, and product that cannot be sold. These situations lead to reduced profitability and negatively impact your bottom line. It's never good when filled packaging or product has to be thrown away because problems are identified on the filling line.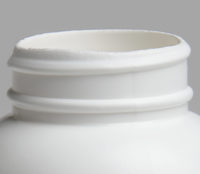 Worse yet is when your product reaches the point of sale and the problems are identified at the dispensary or by a consumer. For example, over time, an improper seal between the plastic bottle and cap can cause flower to be excessively dry. In turn, when this flower is dispensed to the consumer it can lead to overfilling to make up for weight loss. And some consumers just don't like their flower to be too dry, resulting in lost sales. Does the defective product get shipped back or trashed at the point of sale location? In either case, this results in the dilemma of wasted product that can't be used and extra costs that eat into your profitability. 
Closures That Work With The Bottle
The closures for the bottles are also an important part of your cannabis packaging. Can your packaging partner manufacture and supply plastic closures that assure complete functionality to protect your product? Closures produced by the same manufacturer as the bottles ensures that the closure and bottle function correctly together. A one-stop-shop approach will save you time and money.
The cannabis industry is growing quickly and faces many complex regulatory challenges, including regulations for child-resistant packaging. Many states have their own unique cannabis packaging requirements which must be strictly adhered to. Are their bottle and closure pairings compliant with current regulations and those that are under legislation for the future? 
Customization for Your Brand
Can the cannabis packaging manufacturer customize their products to your exact design and specifications? Your product is unique, and your packaging should reflect that. Make sure your brand stands out with the exact image you want to project. There should be "depth" in your supplier: can they do more than just sell you packaging that already exists?
A Safe Resin Source
Another important aspect of safety is country of origin. Plastic bottles and closures manufactured overseas may have impurities in the resin or colorant that could leach or bleed into your products. They may not have documentation of origin or comply with FDA regulations. Your plastic packaging partner should be able to provide this documentation so you can rest assured that your bottles are manufactured under strict guidelines for the safety of your consumers and that your product won't be affected.
Commitment to Sustainability
To many consumers, packaging made from recycled materials is important. Does your packaging supplier have a strong commitment to environmental sustainability? There is strong market support for carbon-friendly alternatives. Progressive plastic packaging manufacturers are actively working to provide alternatives to plastics made from fossil fuels and instead, using resins produced from renewable resources (i.e. sugarcane). By partnering with a supplier that provides alternative and recycled materials, you enhance your brand by appealing to a growing segment of environmentally concerned consumers.the best cannabis packaging suppliers understand that consistency in the manufacturing process is essential.
Scalable Growth
As your business grows, can your packaging partner grow with you? It's important that they are able to keep up with the demand for your product and that their supply chain can match your manufacturing needs. As you add to your product line, are they capable of continuing to offer new and innovative packaging? A manufacturer that has a strong business model for growth will benefit you now and for the future.
A Real Cannabis Packaging Partner
Your cannabis business should develop a true partnership with your packaging supplier. They should invest in your success and care about your business. Businesses depend on one another for continued growth – look for a knowledgeable partner that is responsive, courteous and dependable now and for years to come. The best suppliers realize that there is more to a relationship than just the financial transaction of buying packaging.
Additionally, the best cannabis packaging suppliers understand that consistency in the manufacturing process is essential. Using virtually perfect bottles time after time not only reduces waste but helps build consumers' trust in your brand. Consistency saves you three precious commodities – time, hassle and money.
Remember, a brand consists of more than just a logo and company name. It identifies who you are, what your company stands for and the integrity of your product. Quality cannabis packaging will reinforce your company standards and attract consumers to your product – consistently defining you as a quality provider with integrity in the marketplace. Improving your bottom line and meeting your company's financial goals is at stake. Is your cannabis packaging partner going to help you grow?