Flower continues to be the dominant product category in US cannabis sales. In this "Flower-Side Chats" series of articles Green interviews integrated cannabis companies and flower brands that are bringing unique business models to the industry. Particular attention is focused on how these businesses navigate a rapidly changing landscape of regulatory, supply chain and consumer demand.
Connected is a vertically-integrated cannabis company based out of Sacramento, CA and one of the most sought-after brands in California and Arizona. Having formed as a legacy operation in 2009, Connected has created a cult-like following over more than a decade in business. According to BDS Analytics, Connected Cannabis and their acquired brand Alien Labs now boasts the highest wholesale flower price in any major legal market – their average indoor flower wholesale price is 2x the CA average – yet also has the highest flower retail revenue.
We spoke with Sam Ghods, CEO of Connected to learn more about his transition from tech to cannabis, how Connected thinks about product and his vision for future growth. Sam joined Connected in 2018 after getting to know the founders. Prior to Connected, Sam was a co-founder at Box where he stayed on for 3 years after their successful IPO.
Aaron Green: How did you get involved in the cannabis industry?
Sam Ghods: I originally came from the tech industry. I co-founded Box, a cloud sharing and storage company, in the mid 2000s with three other friends. We grew that from the four of us to eventually a multi-billion-dollar public offering in 2015. I stayed on a few more years after that until I took some time off trying to decide what I wanted to do next. I looked at a number of different industries and companies, but personally I always had a real passion for artisan and craft consumer goods. It's a really big hobby of mine. Whether it's going to Napa or learning about different kinds of premium consumer goods, I really had a deep love and never knew cannabis could be like that.
When I first met Caleb, the co-founder of Connected, he instantly got my attention by telling me that they had been selling out of their product in the volume of millions of dollars a year at more than two times what everybody else was selling for. That really piqued my interest because creating a product that has that level of consumer passion and demand is maybe the single hardest thing about building a consumer goods business. For them to have been so successful in what was a very difficult and gray market to operate in at the time – this was mid 2018 that I was speaking with him and he had been building this company since 2009 – is a really big challenge, and really impressive.
So, I started spending time with Caleb and the Connected team and learned a lot about the business. Everything I learned got me more interested and more excited. The way that they thought about the product, the way they treated it was with a reverence and level of sophistication I had no idea was possible.
I was so excited to just learn about the space. I mean, honestly, it feels like the internet in the 90's- The sheer possibility and excitement. The only difference here is that the market already has existed for 100 years plus: the gray and underground markets for this product are actually phenomenally mature. And now we're lifting up billions of dollars in commerce that's already occurring and attempting to legalize all of it in one fell swoop, which creates such an interesting set of challenges.
I first got involved as an advisor on fundraising and strategy. And then a few months later, they were looking for a CEO and I joined full time as CEO in September 2018.
Aaron: What trends in the industry are you focused on?
Sam: It may seem basic, but I think product quality in the broader cannabis markets nationally and internationally is really underrated. Because of the extreme weight of the regulatory frameworks in so many different markets, it's resulting in a lot of product being grown and sold just because it can be by the operators that are doing it. In many markets, they count the number of producers by the handful, instead of being measured in hundreds or thousands like in California or Oregon. And in that kind of environment, you're not really having competition, and you're not really able to see the quality that has existed in this category for years and years and years.
That's one of the things that really sets us apart – the quality is first above all else, as well as the innovation and time that has gone into it, and not many existing brands in the legal market can say that. With some of the "premium" brands on the market, it would be comparable to just jumping into the wine industry one day and thinking that you can become a premium brand, without having any knowledge of the history of the product or the industry itself. At Connected, we have a team that's been doing this for over a decade. We did a back of the envelope calculation: there's over one thousand lifetime harvests between our team. We've also brought in specialists from Big Ag and other industries to complement that experience.

Cannabis is a very, very difficult plant to grow at a very high level. It's much more like high-end wine or spirits than other fruit or produce. I think in the cannabis community, that's extremely acknowledged, and appreciation for that is the reason we get by with the highest prices in the legal market. I think in the broader investor and financial community, this point hasn't really hit home, because the limited license markets aren't mature enough, and there isn't enough competition in many of them.
Our focus is continuing to make the best product we can, which has fed and developed our brands [Connected and Alien Labs] into what they are today. That is our number one focus, and we think it's pretty unique to the space of not just cultivating a great quality product, but also as far as breeding, pushing the bar higher and higher on what can be done with the genetics of the plant. 
Aaron: How do you think about choosing testing labs?
Sam: So, the number one criterion is responsibility and compliance. We must be completely confident that they're testing accurately, safely and exactly to the specifications of the state. Then from there, it is really cultivating about a partnership. There's a lot of nuance in the relationship with a testing lab. We note things like: Are they responsive? Are they sensitive to our needs in terms of either timelines or requirements we have? It does come down to timelines and costs to a certain extent, like who's able to deliver the best service for the best cost, but it really is a partnership where you're working together to deliver a great product. Reliability and consistency are big pieces as well.
Aaron: Industry estimates for illicit market activities are something like 60% of the California market. From your perspective, how do we fix that?
Sam: I think it probably comes down to funding for the efforts to discontinue those activities and opening up the barrier to entry, incentivizing "illegal" operators to make the investment in the cross-over. I think the most successful attempts to tamp it down was when there were initiatives that were well-orchestrated and well-funded, allowing for legacy growers to actually cross over to the "legal" industry. You can't launch an industry with such an extreme amount of regulation, set a miles-high barrier to entry, and then penalize legacy growers for continuing their business as-is. If the illicit market continues to be fueled by rejection, you're not going to achieve the tax revenue that you're expecting to see, that we all want to see. There needs to be an attitude that every dollar put into transitioning illicit markets into regulated markets is returned many times over in tax revenue to the state's citizens.
Aaron: So, I understand you sell wholesale. Do you sell direct to consumer?"Once they hit the shelves, we blow people away again, beyond their expectations of what they had before."
Sam: We own and operate three retail stores, so we do sell direct to our consumers, but at this point the majority of our product is sold through third party dispensaries.
Aaron: Do you make fresh frozen?
Sam: We do. On the cultivation side we have indoor, mixed light and outdoor. We fresh freeze a portion of our outdoor harvest every year, and then we use that fresh frozen for our live resin products, for example, our recent live resin cartridge. It creates a vape experience really unlike any other because we are using our regular market-ready flower, but instead we're taking that flower and actually extracting, not just using the distillate and mixing a batch of terpenes with it. We extract the entire plant's content across the board, from cannabinoids to terpenoids and everything in between, and then you have our live resin cartridges.
Aaron: How do you think about brand identity and leveraging the brand to command higher prices?
Sam: The cycle we've effectively created is that every time we do a release of a new strain or a new batch or harvest, the quality is generally going up. That quality is released under our brands, and then the customer is able to associate that increase in quality and reputation with those brands. Then for our next launch, we have an even bigger platform to talk about the products and to ship and distribute and sell the products. Once they hit the shelves, we blow people away again, beyond their expectations of what they had before. That continuous cycle keeps fortifying the brand and fortifying the product. From our perspective the brand is built 100% on the quality of the product. The product will always be our highest priority and the brand will come downstream from that. 
Aaron: Tell me about Alien Labs.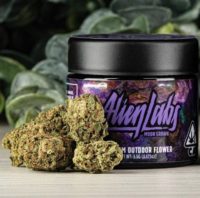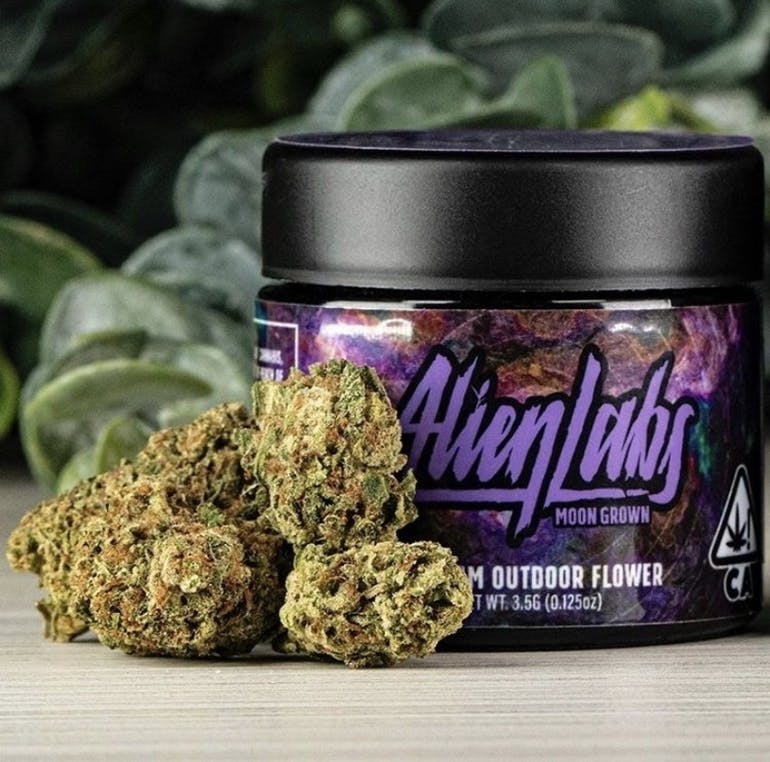 Sam: Alien Labs was an acquisition. It was a company that had built their brand really successfully in the gray market through 2017 and Prop 215 in California and had an incredible level of quality, a really loyal and dedicated fan base, not to mention a tremendous Instagram presence and following, which is where 98% of cannabis marketing happens today. We really loved the spirit of what the founders were bringing to the table. In 2018, we decided basically to join forces with them and bring them on board, creating a partnership where they leverage our infrastructure and the systems and processes we've built, but still keep their way of cultivation and their product vision. To this day, Ted Lidie, one of the founders, continues as the lead brand director for Alien Labs.
Aaron: In what geographies do you currently operate?
Sam: Our primary offices and facilities are based out of Sacramento, California, but we have facilities throughout the state. Last year, for the first time we launched operations in a new state, Arizona. As you may know, you're not allowed to take cannabis products across state lines at all, so if you want consistent product in multiple markets you really have no choice but to rebuild your entire infrastructure in each state you want to open up.
There are many brands that are expanding and launching in more markets more quickly, but they're doing so by taking product that's already existing and putting their brand name on it. That is something we've decided strategically that we will not do. We've spent years building a high level of trust with our customers, so we're only going to put our brand name on products that are our genetics, our cultivation, our style, our quality of product. When we launched in Arizona, we did it with a facility that we leased and took over and now operate with our staff. We're replicating the same exact product that you can get in California in Arizona, which is really exciting.
We launched just this past November, which has been incredibly successful. Our dispensary partner Harvest saw lines of dozens of people out the door."We consider ourselves a flower company first and foremost, so for us, that was a very calculated strategic move."
Aaron: Any new geographies on the horizon that you can talk about?
Sam: We're constantly evaluating new opportunities. I don't have anything particularly specific to announce right now, but I will say we look for states where we believe there's a competitive environment where the product quality is going to really stand out and be appreciated.
Aaron: Do you notice any differences in consumer trends between California and Arizona that stand out?
Sam: Not too many yet. We don't have a retail location in Arizona, so we don't have as much direct contact. However, we have heard consistently that the Connected customer demographics – as you would imagine most interested in our product – are those looking for something special, unique, different and have a really superior quality to everything else out there. We ended up launching in Arizona with the highest price point for flower in the state, and we say that's just the beginning. The market is still so young and immature, both nationally and internationally, that this category is going to develop into one that's really taste-driven.
Aaron: What's next in California?
Sam: Continued growth and product development. We want to keep blowing away our customers with more and more incredible products, different product types and categories. For example, the cartridges were a really big launch for us because we don't really consider ourselves a vape company. We consider ourselves a flower company first and foremost, so for us, that was a very calculated strategic move. We were only going to launch the product if we could fully replicate what the consumer gets from the flower experience. We are very unlikely to ever release a distillate pen, for example.
Aaron: What are you personally interested in learning more about?
Sam: We, as a society, really don't know very much about the cannabis plant. Pretty much all meaningful research around cannabis stopped in the early 1900's with prohibition. In the meantime, we've performed millions of dollars of studies and research on almost every other plant that we grow commercially. We understand these plants extraordinarily well. Cannabis science is stuck back in agriculture of early 1900s. The most interesting conversations I have are around how the plant works, how it doesn't work and the ways in which it is so different from all other plants with which we are familiar. Our head of cultivation comes from Driscolls, the largest berry company in the world, and even he is frequently surprised by the way the cannabis plant reacts to things that are commonly understood in other plants. So, the way the actual plant responds to different environments is truly fascinating and something I think we'll be learning about for decades and decades to come.
Aaron: Okay, great. That concludes the interview. Thank you, Sam!