Discussion of supply chain disruption has permeated media reports almost daily since the advent of the current COVID-19 crisis – from shortages of toilet paper to cleaning products and meat. Cannabis businesses have not been immune to impacts on their supplies, and for an industry that faces unique challenges during normal times, a disrupted supply chain has emerged as one of the biggest issues to business due to the coronavirus. Deemed essential in many states, cannabis has weathered the storm relating to government-imposed restrictions only to face logistics problems or a scarcity of supplies necessary for manufacturing and/or distributing products to consumers. For many companies, cannabis ERP software has provided a necessary and supportive structure to efficiently manage and mitigate supply chain challenges during this unprecedented time – facilitating continuity and trust in the supply chain for their customers.
What is COVID-19's impact on the cannabis supply chain?
During this pandemic, the global supply chain has been disrupted due to factory closures, worker illness, slowed production, closed ports and altered transportation routes – leading to shipping delays and fewer supplies available, from cultivating essentials and vaping accessories, to baking ingredients for edible manufacturers and packaging materials. A quarantined workforce, as well as a shortage of healthy crop care and production workers necessary to grow and harvest crops, has also had an effect. Similar to other current supply issues, there has been significant inventory depletion as consumers prepared to stock up on cannabis products for "stay at home" orders in anticipation of spending extended periods of time at their residence. Uniquely pertinent to the cannabis industry, due to the lack of federal legalization, regulation occurs at the state level and therefore each state governs its cannabis inventory available for sale. These factors have all led to the two biggest problems facing today's cannabis industry – companies lacking visibility into their inventory and the fact that many do not have alternate vendors for their supplies to meet current consumer demands.
How a cannabis ERP software solution can help
During a disruption to the supply chain such as the COVID-19 outbreak, natural disasters, or other unexpected events, here are three ways an industry-specific ERP system supports effective supply chain management for the cannabis industry:
1) Continuous management and monitoring of inventory and effective material planning – With a real-time tracking system that monitors the movement and storage of inventory by managing and automating transactions and providing lot tracking and traceability, cannabis companies have up-to-the-minute access to crucial inventory data. Accurate analysis of future requirements, as well as procurement guidelines that include minimum order quantities and safety stock levels, ensure the proper planning and reordering of materials – avoiding lags in production due to inventory shortages. Using the information recorded in an ERP solution's centralized database, such as vendor lead times, shelf life and production timelines, buyers and planners are able to effectively utilize materials requirements planning (MRP) functionality to factor supply, demand and forecasted requirements to plan production and purchasing. Customer purchasing fluctuations throughout the year for holidays and seasonal consumer trends are also tracked in the system, and its analytics software provides growers, cultivators and manufacturers with the visibility to mitigate supply shock and analyze previous periods of hardship to provide actionable insight.
An integral part of inventory control includes testing protocols and quality processes that are automated in an ERP solution. These workflows and approval processes ensure that specific quality standards are met and non-compliant raw materials are quarantined, removed from production and issues are rectified – keeping undeclared substances, harmful chemicals and impure ingredients from infiltrating the supply chain or ending up in finished goods. During these critical and trying times, assurances that materials and ingredients are safely managed and monitored is imperative.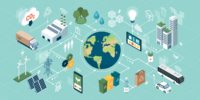 2) Maintenance of supplier information and rankings – A cannabis ERP solution provides features for managing supplier and item specific details to monitor and control which materials can and should be purchased from each vendor. A strong relationship with each supplier is critical in gathering this information, as this helps assign and manage a risk level with each supplier. Current and accurate information (either provided by the vendor or acquired from on-site visits) regarding sanitation programs in place, security measures, physical distancing policies and other details ensures that a cannabis company starts with a foundation of quality raw materials for their products. An ERP solution maintains a list of these approved suppliers to provide already vetted and documented alternatives should a primary supplier's materials be unavailable. Once vendors are recorded they can be ranked in order of preference and/or risk level so that if a supplier becomes unavailable, another can be quickly identified and used in its place. An ERP's maintenance of approved supplier lists is an industry best practice that provides supply chain visibility to enhance the assurance of safety.
3) Establishment of supplier transparency through audit rights and communication – An ERP's ability to manage and monitor all supplier transactions and communications helps facilitate audit rights to evaluate the financial viability of vendor partners. Data is collected regarding vendor price points, historical transactions, average lead times and quality control results in order to identify vendor trends and build a risk assessment with a scorecard rating system for each supplier. Potential supply chain issues can be identified in real-time – such as price increases or delivery delays – prompting communication with suppliers to address problems or triggering the change to an alternate source for materials. Transparency and open communication are key to vendor analysis by researching all suppliers. An ERP solution's maintenance of current, accurate information is essential to keeping a consistent inventory.
A centralized ERP system facilitates the maintenance and management of the supply chain when a crisis of the magnitude of COVID-19 hinders supplies from arriving or the safety of vendor materials comes into question. Inventory management best practices within the solution help to avoid production lags due to inventory shortages, materials planning provides insight into scheduling and production, and quality assurance procedures prevent harmful products from being sold to consumers. By utilizing features such as the approved supplier and alternative supplier processes within the system should a primary suppliers' materials be unavailable, there is no need to scramble to find replacement vendors, as they are already vetted and documented within the solution. The system also provides transparency of supplier information to make key decisions regarding vendor rankings and risk level. While the cannabis supply chain is relatively new and untested, proactive companies have the technological tools available in an ERP solution at their disposal to weather the current crisis and face future industry challenges head-on.