Editor's Note: This article has been updated to include the presidential and congressional election results.
---
While the votes continue to come in for the presidential and congressional elections and we have some concrete results materializing, cannabis legalization has emerged as a clear winner across the board. Five states had initiatives on the ballot to legalize cannabis in one form or another and voters in all five states approved those measures by wide margins.
As of this writing, 15 states now have legalized adult use cannabis and 36 states have legalized medical cannabis. That is a significant portion of the United States with some form of legal cannabis, even without counting the emergent hemp markets across the country.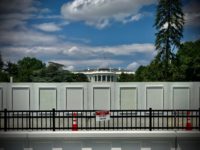 After a tight race and mail-in vote counts diminishing President Trump's lead days following the election, Joe Biden has won the White House. Most cannabis industry stakeholders see this as a win for cannabis as both Biden and Vice President-Elect Kamala Harris have voiced support for federal decriminalization of cannabis. The vocal support is very much so tied to their campaign on ending racial injustices and systemic racism, citing the failed war on drugs for disproportionately harming communities of color.
While it is looking like the Democrats will retain control of the House of Representatives, it is still unclear which party will control the Senate. That  question likely won't be answered until January 2021, when voters in Georgia will decide on two Senate seats in runoff elections that will decide which party gets the majority. With a Democratic majority in the House and Senate, it is entirely possible that the Biden administration could decriminalize cannabis on a federal level within the next four years. Without that majority, however, it is possible reform could come at a much slower pace.
As more states legalize cannabis, their neighbors see the potential economic benefits and want to cash in on the movement. Just take a look at the West Coast.
Comments made by politicians leading up to the election in the Northeast also shed some light on the alleged domino effect coming to the United States. In late October, about two weeks before the election, New York Governor Andrew Cuomo was asked when his state will legalize adult use cannabis. His answer: "Soon, because now we need the money." Back in September, Pennsylvania Governor Tom wolf specifically asked the state legislature to legalize adult use cannabis. Governor Wolf said "people will go to New Jersey" to purchase cannabis once it becomes legal in the neighboring state.
Well, New Jersey legalized adult use cannabis. So now it appears we are in a waiting game to see which neighboring state will move forward before the other. Alyssa Jank, consulting services manager at Brightfield Group, predicts cannabis sales in New Jersey to reach about $460 million in 2021, up from about $94 million this year. She says the market could reach $1.5 billion by 2025.
Sam D'Arcangelo, director of the Cannabis Voter Project, a division of HeadCount, says the New Jersey measure is pretty bare-bones, so the legislature will need to pass enabling legislation that actually creates the adult-use program. "It's tough to tell exactly what that legislation will look like or how long it will take to pass, but it's possible it will be approved pretty quickly," says D'Arcangelo. "Tonight's results could set off a domino effect that inspires lawmakers to move forward with legalization in a number of states throughout the region."
Let's take a closer look at Arizona: Back in 2016, Arizona had a measure on the ballot to legalize adult use cannabis that failed to get enough votes. Things have clearly changed in the state in the last four years because Prop. 207 (the 2020 ballot initiative to legalize adult use cannabis) won 59.8% to 40.2%. Arizona now joins a massive West Coast bloc of states slowly creeping inland that have legalized adult use cannabis, including, Washington, Oregon, California, Nevada and now Arizona, not to mention Montana. Drug Policy Alliance's Emily Kaltenbach believes that New Mexico will follow suit as well, with three out of four voters in the state in favor of it.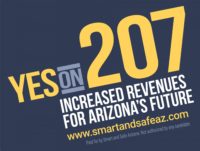 Voters in Mississippi approved a medical cannabis program by a wide margin with almost 74% in favor. Even more encouraging, voters in the state rejected the legislature's attempt to hijack the initiative with their own alternative measure that would have involved developing their own program as they see fit without any sort of deadline.
While Montana can tend to lean slightly Democrat, it is surrounded by heavily Republican-dominated states like Wyoming and Idaho. With both Montana and South Dakota voters approving adult use legalization measures, this presents a potential inroad for cannabis to reach far more conservative states in the Northern Rockies and beyond.
Greg Kaufman Partner at Eversheds Sutherland and frequent Cannabis Industry Journal contributor, says this election puts considerable pressure on Congress to take some action on one or more of the cannabis-related bills currently pending. "In several states, cannabis was more popular than the winning presidential candidate, regardless of the party of the winning candidate," says Kaufman. "This suggests that cannabis is not a partisan issue, nor should it be."
The 15 states that have legal adult use cannabis now represents about 34% of the population in our country. "During the most divisive election in modern U.S. history, Americans demonstrated unity around at least one issue – cannabis policy reform," says Aaron Smith, co-founder and chief executive officer of the National Cannabis Industry Association. He says the victories we saw this week are commendable and will lead to a lot of new jobs, tax revenue and thousands of fewer arrests, but there is still a lot of work to be done. "We look forward to building on this progress as we continue to work with Congress to end the conflict between outdated federal laws and the growing number of states with regulated cannabis markets, and help undo the racially and economically disparate harms caused by prohibition."
While we wait to hear who will control the Senate in 2021, which will have a massive impact on cannabis reform, we leave you with this great quote from Aaron Smith: "There is still a lot of work to do, but the wind is at our backs."
To see the details and results of each cannabis measure on the ballot in this election, click here.