Cannabis infused products manufacturing is quickly becoming a massive new market. With companies producing everything from gummies to lotions, there is a lot of room for growth as consumer data is showing a larger shift away from smokable products to ingestible or infused products.
This is the fifth and final article in a series where we interview leaders in the national infused products market. In this final piece, we talk with Lisa McClung, CEO, and Glenn Armstrong, senior advisor at Coda Signature. Lisa got started with Coda in 2019 as a board member after transitioning from an executive role at Wrigley. She now heads up the company as CEO and President. Glenn has deep experience in product development and innovation with brands such as General Mills, Whirlpool and Wrigley.
Aaron Green: Okay, great let's get started here. So we'll start with Lisa. How did you get involved at Coda?
Lisa McClung: I was lucky. Based on my experience, I was originally asked to be on the board of Coda. I've served on nine company boards in addition to my career as an executive at General Electric and at the Wrigley Company where I was heavily involved with innovation. The Board then asked me to consider stepping in as CEO after I'd been working there for six months. I was just overwhelmingly complimented that they considered me and I feel incredibly lucky to be here.
Aaron: Okay, great. Glenn, how did you get involved in Coda?
Glenn Armstrong: We've known each other for a long time at Wrigley. I was in innovation for the confectionery side and worked very closely with Lisa. When she became a board member, she asked me to do some advising for her. I'm new to the cannabis industry so, I was really excited about doing something different. When Lisa became CEO, she asked me if I would help her.
Aaron: How do you think about differentiating in the market?
Glenn: I spent 90% of my career on the innovation side working with companies like General Mills, Quaker Oats and Amway. When I think about how to differentiate almost any company I always focus on innovation. In the cannabis industry, everybody's got gummies and chocolates but you'll hear people talking about "gummies are going away." No, you've just got to innovate, right? It's like the carrot peeler from 20 years ago. It used to sell for about 25 cents, and it was all steel and now they sell for $10.99. Who would have known?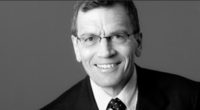 I believe anything can be innovative. When I looked at the gummies I asked, "what we learned at Wrigley, can we bring into Coda that currently is not in this industry?" Think about various gums and how they can change flavors over time like Juicy Fruit which dissipates really quickly and that's just how the flavor is.
Or, there are other ways like spearmint. You can get an initial boost and then extend that flavor by encapsulations. I don't see much of that in the cannabis industry. It's just taking what's out there from flavor companies that people like and getting them into this market.
Aaron: Awesome. Do you have any particular technologies or work or products from other industries that really interest you?
Glenn: I would say it's going to be from the pharmaceutical industry. You think about THC and CBD being so hydrophobic. With chocolate, it's not such a hard thing to get into. If you try to get those kinds of compounds into aqueous solutions though it can be a challenge, the drug industry has been doing it for years! So, to me, delving into some of their patents and some of their ideas, that's one of the most powerful industries I see where we could utilize their technologies to advance the industry. I expect big pharma to get into this. We can start looking at what they're doing that we can leverage quickly to get into Coda products.
Lisa: We're not necessarily a pharmaceutical brand, but we are committed to helping people live and feel better. It really is about how you weave cannabis into everyday life?

We have a platform of very indulgent products, which is our chocolates ranging from truffles to bars. We also are building our non-chocolate portfolio to include other ways to enjoy cannabis in their daily life. And then to Glenn's point, I think there's ideas and technologies from the pharmaceutical area, there's also things that have been in the food industry for years that provides sensations and experiences.
I think part of our goal is "how many of the five senses can we touch from people in creating product?" The feel of something in your mouth heating, cooling. Not just the psychoactive aspect of it, but the complete end-to-end experience.
These are all dynamics of us delivering the "live and the feel" piece of it. Then people can either use them from a lifestyle perspective for enjoyment, or a medical perspective. Our job is to provide consumers choices and options that provide those type of experiences.
Glenn: If you have a product that's supposed to "reduce anxiety" why not start with the slight warming of the mouth? Something that feels calming long before the THC or CBD kicks in? Then have a flavor come up that just feels warm and comfortable. By combining all five senses, you have a product that really does something for your consumer.
Aaron: Thanks for that! What's your process for creating a new product at Coda?
Lisa: Well, I think everybody talks about brainstorming sessions like innovation is something that just pops up. I think innovation has three legs to it. One is really customer-driven. So, we have to produce products that help our retailers make money, and that deliver really good experiences to consumers that we jointly serve.
The second piece of it is thinking about the discipline of innovation. So, when we make a product, what technologies do we bring to bear, can we scale them, and can we produce them at the right price point and delivery?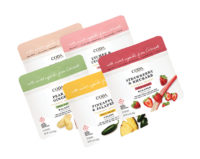 Then the last piece is the fun piece, trying to listen to what is and isn't being said in the market to really try to be a solutions company.
We spend a lot of time listening and watching the market to figure out where we can anticipate things. We used to call it "problem detection" at Wrigley.
One project that Glen and I worked on was a mint that was designed really around adult usage in more professional situations. So, meaning the shape of the mint needs to be tucked in your cheeks so you couldn't see it. And the packaging of it was something you could surreptitiously pop underneath the desk because we were designing it for people to use as really a business tool. You don't think of mints as a business tool, but they really are, they give you more confidence with breath-freshening and you don't necessarily want to hold that out with everybody else.
Some problems are about how to make a product more fun with our fruit. I can put pineapple jalapeño in my mouth and have a literal popping experience, which adds to my enjoyment of that experience.
The last piece is not to do too many products. One of the things that I think of in cannabis is that everybody's still learning. It's such a wide-open space, in some cases, that you also have to kind of pick what you do well. So, sticking close to our brand and what we stand for is also something that we're trying to do. We've actually pulled in our SKUs recently and are trying to focus on a platform of indulgent experiences and of lifestyle products. We try not to do everything that we see out in the market and focus only on the things that we do well that solve problems for our consumers.
Glenn: From my perspective — I am not a big process person — I think the best way to do it is to say, "okay, we've got these products. We could look at technology, we could look at something else, but let's just go scour what's out there. And let's get outside of our industry." Look outside your own game, and see what you can use.
Discovering how to use these technologies in a gummy or chocolate as opposed to just drugs isn't rocket science. My biggest avenue is looking outside and finding what you can apply as opposed to trying to reinvent everything.
Aaron: We've focused on the front end of innovation. Can you articulate on the back-end how that moves into product development, manufacturing and commercial launch?
Lisa: We have a new product pipeline with a Stage-Gate process where we will have a number of ideas and whittle them down on certain criteria.
Sometimes the ideas start with the technology and not the market. Glenn will find something and say, "Hey, this is going on, should we be thinking about this in cannabis?" It allows our each of our teams to come up with how they can make it work.
Then, as that product passes through the next stage-gate, we're looking at the actual economics of the product, and how it fits relative to our other products all while we're getting consumer input.
We get to that point in the process when we start trialing with consumers to help decide. And sometimes you get the best idea in the world, and then it's not going to work so in some cases so you put it back in the pantry.
I never like to say that we don't take an idea forward, even products that we may have taken off the market, we say "we freeze products, we don't cut products!" because our goal is to have options. Our discipline is around a Stage-Gate process tied to our business goals and objectives. It's also about playing around with concepts and seeing what materializes.
Glenn: There is this whole notion of a process, there's a Stage-Gate, but before that, it's a lot of playing around. What Lisa and I've recently worked on was making innovation a way of life so that every time you see something, you say something.
"We don't think of innovation solely as the next flavor that's going to be on the shelf."We always gave people permission to play in the web.The reason brainstorming sessions don't tend to work, is we expect people to become innovative in these next five hours.
So, if you think of innovation as a way of life, then it becomes what you do daily, and you look at things differently. I like to say when you're driving home, go a different route, because you never know what you're going to see. When you get out of that habitual mindset, you'll think about your business differently, almost naturally. Innovation — this way of life — is one of our buzzwords.
Lisa: I think building that innovative culture is a responsibility, but also a challenge for a company like Coda. I mean, we're not new. We've been around five, six years and we have some of the leading chocolate bars out there. We're known for flavor systems.
Where our goal is to create a culture of innovation, you get these little pockets of creativity and innovation, and then it starts snowballing. You build on it, get people excited about it, and move it forward. That's how everybody gets involved in innovation.
One of the goals of that pipeline process is to combine inspiration and discipline. But you don't just want to be innovative in the next flavor. That isn't doing enough for our consumers. We've educated them on the potential flavors could bring. But now we really want to be much more innovative across the board and see what kind of culture of innovation Coda can do.
We're looking at the packaging, how we interact with retailers, how we use digital messaging to support our retailers and support our products. We don't think of innovation solely as the next flavor that's going to be on the shelf.
Aaron: From a supply chain perspective, how do you go about sourcing ingredients?
Lisa: We have some wonderful partners that have been with us at Coda. People that bring us chocolate from other parts of the earth.
We continue to keep building our ecosystem of partners. We look at different flavor houses and different food type researchers to be partners with us to broaden our ecosystem. It's something that's very much top of mind, even more so during COVID, because we're feeling  very fragile about our supply chains.
Glenn: Yeah, I think Lisa, that's one thing you and I bring, not only to Coda, but I think to the cannabis industry, is the whole CPG discipline of how we look at suppliers and procurement. We need to go out there find some smaller flavor labs with incredibly creative folks.
I think the whole notion of expanding the supplier and vendor base, is pretty unique in this industry and that's one of the strengths we bring to Coda.
Lisa: Our goal is to really create an ecosystem of different suppliers. I just think that that's something other industries — you talked about pharmaceuticals earlier — have done. Cannabis is just starting to get there, but that's where you get exponential opportunities.
We're really looking at cross-functional and interdisciplinary teams with outside partners. Cannabis is at the stage now where I think it's looking for more sophisticated technologies and new ways of deploying. We're also really interested, as Glenn said, in some of the younger, more entrepreneurial firms that want to possibly expand their reach into cannabis as well.
Aaron: Okay, great. So my next question is can you give me an example of a challenge that you run into frequently? And this can be either a cannabis challenge or a business challenge?
Lisa: I think one of the challenges that cannabis faces in general is educating consumers about our market. One of the opportunities we have is to bring people into the market. We're at the same time developing products for people who are in the cannabis space and are active users and have varying degrees of understanding of how they're using the category in their daily lives.
We're also trying to create products and education to invite people into the cannabis market. That's a different challenge than if you've had an Oreo cookie, and people kind of understand cookies. They understand Oreos, and then they understand organic Oreos and all the other permutations of two chocolate cookies with a vanilla thing in between. Our goal is to expand the ability for people to access cannabis in their lives.
That is a very unique business problem. And it does represent a bit of a screen, are you going to do some of your products for more sophisticated users and others for less sophisticated users?  Cannabis has consumers that have been taught essentially to think about milligrams; there's one of the key components of choice. People will look at the product and flavor, and then they look at the milligrams and the price point.
That's very unique to what we would find on CPG. You don't necessarily look at dollars per milligram when you buy a cookie. So, if you're trying to make a premium product with premium flavors, how do you say, "Well, yeah, there's dollars per milligram, but this product has all these other technologies to create the warming or whatever." "Innovation in products and new categories is critical to get the industry beyond common confections."
So you kind of have a dual issue. You're trying to get people educated on a new category and how they use it. But the education of the consumer in terms of the potential and the possibilities that they can access is going to be very important.
Aaron: What trends are you following in the industry?
Lisa: Beyond paying close attention to legalization progress across the country and monitoring how states are setting up their regulatory standards, we're focused on which consumer demographics are incorporating cannabis into their wellness and self-care practices—and how Coda Signature products fit into their daily routines.
Glenn: For edibles, "fast acting" is probably beyond a trend and it will be interesting to see where this nets out. Consumers appear to be balking at the slightly higher price point for fast-acting gummies, but there may be a market for after-dinner dessert items. In other trends, use of minor cannabinoids and terpenes for specific benefits appears to be a solid consumer need, but this is going to require solid science to see if these products truly work. Innovation in products and new categories is critical to get the industry beyond common confections.
Aaron: Okay great! Lastly, what would you like to learn more about?
Lisa: We're fascinated by the technological advances being made in the cannabis industry, and how those achievements may enrich the consumer experience moving forward. We're also interested in the growing body of scientific research around how cannabis products can enhance people's health and wellness.
Glenn: U.S. legalization and the constant changes in regulations require someone to distill the information and do a weekly report on changes.
Aaron: Thank you both! That concludes the interview!