By now, cannabis companies have heard that the Food and Drug Administration (FDA) has issued a slew of warning letters to sellers of CBD products for selling unapproved and mislabeled drugs and illegally adulterated food, as prohibited by the Federal Food, Drug and Cosmetic Act. However, companies marketing CBD products should know that making any health-related claims about their products also exposes them to liability under state and federal consumer protection laws. These laws additionally prevent CBD sellers from misrepresenting how much CBD is contained in their products, and even govern how companies communicate with their customers via text message. As the former head of consumer protection enforcement in Colorado and a lawyer routinely defending consumer protection class actions in California, we have seen firsthand how not considering these laws when developing a sales and marketing strategy can result in protracted and expensive litigation.
Consumer Protection Laws – Federal and State
Section 5 of the Federal Trade Commission (FTC) Act provides that "unfair or deceptive acts or practices in or affecting commerce . . . are declared unlawful."1 The FTC enforces this law, and has clarified that "deceptive" practices involve a material representation, omission or practice that is likely to mislead a reasonable consumer under the circumstances.2 In other words, a claim is deceptive if an average consumer would believe and rely on the misleading claim to buy something. With the rise of social media marketing, the FTC has also issued disclosure guidelines for companies and influencers promoting products online.3 Every state has some form of consumer protection statute that similarly prevents deceptive marketing, and is typically enforced by the state's attorney general. Many state laws also allow for consumers to bring actions themselves.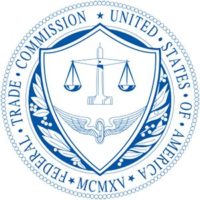 Both the FTC and state attorneys general have used these laws for decades against companies making scientifically unsupported health claims about their products. Just this month, the FTC and the Maine attorney general filed a lawsuit against two dietary supplement companies who were claiming that their products were a "miraculous natural solution" for life-threatening diseases. According to the lawsuit, the companies violated a 2018 settlement that required them to not make any health claims about their products without first conducting at least one randomized, double-blind, placebo-controlled trial to support the claims.4 While much of the enforcement around dietary supplements has focused on unsubstantiated health claims, other actions have been brought for improper "expert" endorsements as well as misrepresenting the amount of active ingredient contained in the supplement.5 In other words, these laws are used to police all manner of labelling and marketing of products, including those containing CBD. The FTC has already issued warning letters to CBD companies several times this year, and has stated that CBD sellers could be subject to enforcement for making unsubstantiated health claims.6
While consumer protection laws are largely focused on the content of advertisements, there are also laws that address how sellers can communicate with consumers. The Telephone Consumer Protection Act (TCPA) restricts telemarketing and the use of automated systems to contact consumers, and applies to both voice calls and text messaging. Both the FTC and state attorneys general can enforce the TCPA, and consumers can bring private TCPA actions as well. Because the TCPA allows for courts to award $500 per violation—that is, per illegal call or text—companies can face judgments into the millions of dollars.
Recent Consumer Protection Lawsuits in the Cannabis Industry
Cannabis is proving to be an attractive target for consumer protection litigation.All companies need to navigate consumer protection laws when they market their products, but class action lawyers may be pursuing cannabis companies in particular because of the products' legal uncertainty, and because they provide opportunities for unique claims of deception. For example, a nationwide class of consumers recently filed a lawsuit in California against a CBD company that had received a warning letter from the FDA in November of this year, alleging that they would not have purchased the company's CBD products if they knew selling the items was illegal.7 The consumers claimed violations of a variety of California and Arizona consumer protection laws, including those related to breach of warranty and unfair competition. Other lawsuits have been brought because products did not contain the amount of CBD as represented on the label, or because the product claimed to not contain THC when it did.8
Cannabis companies have been subject to TCPA class actions as well. Florida's largest medical marijuana company has been accused of spamming customers with unwanted texts in violation of the TCPA.9 A dispensary with multiple locations in Colorado was also the subject of a TCPA class action complaint in Florida alleging that it did not obtain prior consent from consumers prior to texting them.10
Cannabis is proving to be an attractive target for consumer protection litigation. However, companies can head off lawsuits by thoroughly vetting their marketing strategies with experienced consumer protection lawyers before going to market.
---
References
 15 U.S.C. Sec. 45(a)(1).
See

FTC Policy Statement on Deception, October 14, 1983.

See

Disclosures 101 for Social Media Influencers at

https://www.ftc.gov/tips-advice/business-center/guidance/disclosures-101-social-media-influencers

.

See https://www.ftc.gov/news-events/press-releases/2019/12/ftc-state-maine-file-contempt-action-against-dietary-supplement

.

See FTC v. Nobetes Corp.

, Case No. 2:18-cv-10068 (C. D. Cal) (complaint against supplement company for using deceptive endorsements);

"New York Attorney General Targets Mislabeled Herbal Supplements," https://www.npr.org/2015/02/03/383578263/new-york-attorney-general-targets-mislabeled-herbal-supplements

. (detailing the New York attorney general's investigation of herbal supplements, and finding that they did not contain the ingredients as advertised).

See https://www.ftc.gov/news-events/blogs/business-blog/2019/09/making-cbd-health-claims-careful-disseminating

.

Fausett et al. v. KOI CBD, LLC.,

Case No. 2:19-cv-10318 (C. D. Cal).

Potter et al v. PotNetwork Holdings, Inc., Diamond CBD, Inc., and First Capital Venture Co

., Case No. 19-cv-24017, (S. D. FL);

Horn v. Medical Marijuana, Inc

., Case No. 15-cv-701-FPG, (W.D.N.Y.).

Jaslow v. Trulieve, Inc.

, Case No. 4:19-cv-RH-CAS (N.D. Fla.).

Stinnett v. Hobby Farms, LLC d/b/a A Cut Above,

Case No. 9:18-cv-81449-RLR (S.D. Fla.)