So, there you are, pondering your finances, there are many expenses and costs that go into running your business and when your budget is already tight, should you add or increase training to the expense list? Why frustrate yourself, looking for ways to train people, when you could be focusing on things like technology, product development or sales that help with business growth?
We all know that product development and sales are important. But what differentiates training from other expenses is that while on the surface training might appear as an expense, it's not.
Think about this analogy: We know one achieves a greater plant quality and yield by using advanced cultivation practices. That said, the quality of the plants also greatly depends on the lighting, the nutrients and the nurturing they receive. The training and development of your people depends on the quality of effort you give them. Therefore, it is not so much a cost as it is an investment in the growth of your people, and when your people grow, you experience business growth.
Why invest in continual training?
The answer as to why continual training is important can be summed up in four points:
Well trained employees = happy and loyal employees.
Happy employees = educated and happy customers.
Happy and educated customers = customer loyalty.
Customer loyalty = increased business revenue
Any break in the chain breaks the relationship with the customer. There isn't any business right now that can afford to lose a customer over something as intuitive as keeping people knowledgeable and happy.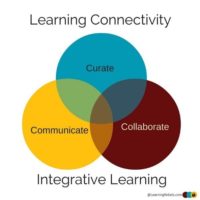 This approach does, however, come with a caveat. Your training needs to be amazing and it needs to stick. You need to be willing to give your people the tools they need to succeed, and amazing training doesn't come with a low-price tag. It requires not only a monetary investment but the investment of time and energy of the entire team.
Consider this, according to a Gallop research paper, happy and well-trained employees increase their value, and dedicated training and development fosters employee engagement, and engagement is critical to your company's financial performance.
In short, this means your happy people will be earners for you. They will help you exceed industry standards, sell more and hang around longer. This means lower turnover costs.
Who doesn't want that?
Educated and loyal employees lead to increased financial results
According to another Gallup study, businesses that engaged workgroups in continual development saw sales increase and profits double compared to workgroups that weren't provided with development opportunities. The pressure to succeed among competitors of the cannabis industry is intense and rewards high. Having a good product is a start, but if your customer does not trust you or your employees…then what?
You can have the best product in the world, but if you can't sell it, you still have it.
Can your business survive without trained people and loyal customers? The growth rate for legalized cannabis will be $73.6 billion with a CAGR of 18.1% by 2027. Plus, total sales of illicit cannabis nationwide were worth an estimated $64.3 billion in 2018, projections call for the U.S. illicit market to reduce by nearly $7 billion (11%) by 2025.
Those customers are going somewhere, will they be coming to you? Are you and your people prepared to earn potential customer trust and build critical relationships? Can you afford to miss being a part of this growth because your people were not carefully trained and your customers were uninformed about you, your product and your services?
A common adage is, "What if I train them and they leave? What if you don't and they stay?" – where does your business stand?
Time for non-traditional approaches for high-impact training
With the rapid growth of the industry with ever changing regulations, new types of edibles, better product with exponentially more options – your customers will demand higher quality standards and expect your people to be in-the-know. This requires "just-in-time" knowledge as opposed to formalized training delivery.
Disappointingly, only 34% of businesses feel their overall training is effective. So, as the industry continues to evolve, it is important to know how to make your programs as effective as possible for your people. The traditional training that has failed corporate America is not the answer for this non-traditional cannabis industry. The need for new and non-traditional training methods will be critical for your people to be efficient, productive and adaptable to react to fluctuating business needs.
Six areas to focus your non-traditional training
1) Build a strategy
As the gap begins to widen and the competitive "cream of the crop" starts rising to the top, you will need to take the initiative in training and upskilling employees. This means planning future training efforts and reimagining current ones.
The steps involved in creating a training plan begins with establishing business goals. Ask yourself what business factors and objectives you hope to impact through training? You will also need to decide what critical skills are needed to move the business forward. Start your training focus with high-impact skills. These are the skills, if mastered, that will lead to customer loyalty and education. Ultimately impacting your bottom-line.
2) Target skills that build relationships
Building relationships is often placed in the category of, "soft skills." However, this is a misnomer; "soft-skills" are core strengths you will need for your business to stand apart from your competition. This goes beyond smiling at the customer. Your business requires adaptable, critical thinkers who can problem solve and communicate effectively. Soft skill training is never "finished." Therefore, consider how reinforcement is going to be delivered and how coaching will evolve.
3) Personalize training to individuals
Many traditional training programs approach people with a "one size fits all" mentality. Just put all the people in all the classes. This is a common failed approach. Each person on your team has individual skills and needs that require attention. This means creating and planning the delivery of training programs to address specific strengths and skills challenges. Not everyone will be at the same level of knowledge. If you are hiring for culture (which you should) rather than specific skills this means providing ongoing support at different times. This requires developing a training plan that allows people to choose their training path.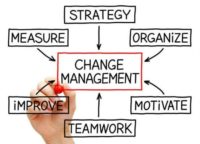 4) Create digital learning spaces
Ensuring employees make time for learning was the number one challenge talent development teams faced in 2018. One way to combat this challenge is putting training in the hands of people through platforms they are already using. Most notably, their cell phones and mobile applications.
Training should be created and delivered through multiple platforms (mobile and on-demand), where the training can be personalized, and offer ongoing job support. For example: Consider training to be delivered through mobile apps, text messaging or instant messenger. This type of training is targeted, direct, can be tracked and supports "just-in-time" delivery of help. Help when the people need it and when the business needs them to have it.
5) Make training interesting through gamification
There is a general misunderstanding about how gamification and training programs work. Many business owners discard the idea of gamification because they believe it means turning training programs into video games. Understandably, owners do not want critical and regulatory compliance training to be like a game of Candy Crush. What is important to realize is that gamification is a process of building a reward system into training that imitateschallenge games. Allowing people to "level-up" based on skill or knowledge acquisition. The use of badges, points and leaderboards encourage participation in online experiences. Thus, making training interesting and more successful.
6) Plan to educate your customers
As stated, providing customer training around your products or services is a fantastic way to differentiate yourself from competitors. It also boosts customer engagement, loyalty and enables them to gain more value from you.
Customer training is now considered a strategic necessity for businesses in every industry and within the cannabis industry, education programs will play a critical role in attracting new customers. Although, keep in mind your new customers do not need "training." They need educational awareness. Consider the education you are providing customers as an onboarding process. Thoughtfully designed educational content can help customers make the right decisions for them, and you are there every step of the way.
Choose a different path for your training efforts
Your business needs a non-traditional training plan to help your people to be better, smarter, faster than your competitors and to gain customer trust and loyalty. Cannabis is a non-traditional industry, why box your business into traditional corporate training models proven to be unsuccessful? Your business and your people deserve better.
Contact Learning Rebels to learn more about what we can do for you to help you develop training tools and resources that will make your people stand above the rest.