Despite the limitations and privations caused by the COVID-19 pandemic, Germany's market is "up" in terms of sales and overall insurance approvals. For all the victories however, there are still many kinks along the way. That is of course, not just on the medical front (where flower is yet again in short supply this summer), but also in the CBD space.
There is also clearly a drumbeat for more reform afoot in a country which has bested the COVID-19 pandemic like few others in the world. And like France as well as other countries in Europe, the conversation across the region has turned to including cannabis in recovery efforts, and in multiple ways. That includes not only relying on a new crop and industry for economic revitalization, but also of course, on the topic of further reform.
A Brief Overview Of The "Modern" German Cannabis Market
Germany kicked off the entire cannabis discussion in a big way in Europe in the first quarter of 2017. The government got sued by patients and changed the law mandating that public insurers had to reimburse the drug. They also kicked off a cultivation tender bid which promptly became mired in several rounds of lawsuits and squabbles. The first German grown cannabis will hit pharmacies this fall, but it is not clear when, and the unofficial rumour is that the pandemic will delay distribution. The German distribution tender has been delayed three times so far this year.
In the meantime, the German market has developed into the world's most lucrative target for global exporters, particularly (but not limited) to GMP and other certifiable high-grade cannabis (and in all its forms).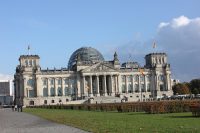 Other Issues, Problems and Wrinkles
Nothing about cannabis legalization is ever going to be easy, and Germany has been no exception.
The first problem on the ground is that the supply chain here has had several major hits, from the beginning. This is even though the supply has come from ostensibly otherwise reliable sources. Companies in Canada and in Holland have all had different kinds of problems with delivery (for different reasons) throughout this period.
Right now, there is a major reorganization afoot in Holland which may also be affecting the recent decision on the Dutch side to reorganize how the government picks (private) German narcotics distributors. Aurora also had product pulled last fall because of labelling and processing issues. But these, no matter how momentous momentarily, are also just waves in a cannabis ocean that is still choppy. Domestic sales continue to expand and foreign producers can still find a foothold in a still fairly open market.
As a result, even with a new dronabinol competitor, Israel, Australia and South Africa as well as multiple European countries now in advanced export schemes, the supply problem is still a thorny one, but not quite as thorny as it used to be.
However, On The CBD Front…
Things have gotten even more complicated since the repeated decisions on Novel Food at the EU level. Namely, last year's decision that the only CBD extract that is not "Novel" is extracted from seeds, has thrown the entire industry into a major fluff. Especially when such decisions begin to filter down via a federal and regional approach. This has begun to happen. Indeed, the city of Cologne, in Germany's most populous state just banned all CBD that is not labelled per an EU (although admittedly) non-binding resolution on the issue.
This in turn is leading to a renewed push for the obvious: recreational cannabis.
Where Is the Recreational Discussion Auf Deutschland?
The recreational movement, generally, has been handed several black eyes for the last three years. Namely, that greater reform was not preserved in the first cannabis legalization that passed, albeit unanimously, in the German Parliament in 2017. However, as many recognized, the first, most important hurdle had just been broached. And indeed, that cautious strategy has created a steadily increasing, high quality (at least for the most part) medical market that is unmatched anywhere in the world except perhaps Israel.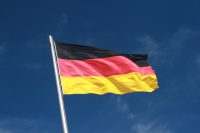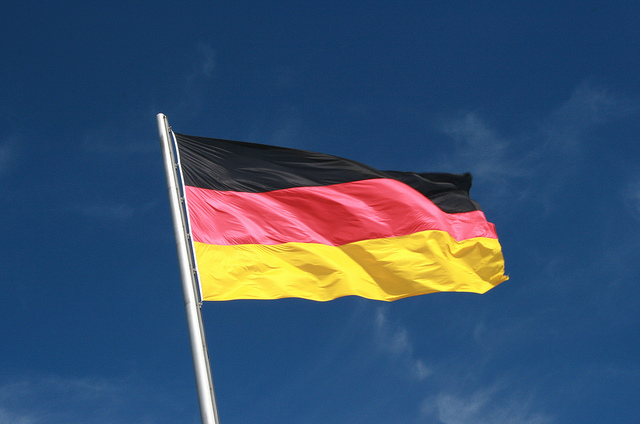 Now, however, there are other issues in the room. The CBD discussion is mired in endless hypocrisy and meddling at both the state country level and the EU. There are many Germans who are keen to try cannabis beyond any idea of cannabis as therapy. Remember that Germany has largely managed to contain the outbreak, despite the emergence of several recent but isolated hotspots of late. In Frankfurt, for example, with the exception of more people on kurzarbeit (which is not visible), most street traffic proceeds apace these days with masks on, but with that exception or two, feels pretty much back to "normal." And of course, economic development in the form of exports is one of Germany's favorite pastimes.
Beyond that, the needle has absolutely moved across Europe. Several countries, including Greece and Portugal as well as the UK's Channel Islands, have already jumped on the cannabis economic development bandwagon, and this is only going to encourage the Germans as well as other similar conversations across the region. It has even showed up in France.
And of course, it is not like the implications of Luxembourg and Switzerland as well as recent efforts in Holland to better regulate the recreational industry there, have not been blatantly obvious to those in Europe's largest medical market.
Look for new shoots and leaves, in other words of the next stage of cannabis reform to take hold auf Deutschland. And soon. It is inevitable.