Wayland Group just announced that they received GMP (good manufacturing practices) and GDP (good distribution practices) certification for their Ebersbach facility near Dresden, Germany. The plant already produced 2,400 kg of CBD isolate last year.
The certifications give Wayland the right to sell directly into German and other EU markets, and more significantly, the ability to store bulk product domestically.They have, by far, the largest cultivation site now legal in the country, with distribution to not only German pharmacies, but Europe beyond that.
Wayland is also widely believed to have applied for the much-stalled German cultivation bid. With per-gram production prices at Ebersbach cited at 1.34 euros, this certainly also sends an interesting message about who might win what in the bid, and where the price of cannabis might be headed.
Currently, cannabis is being sold to pharmacies in Germany at prices almost twice the retail price per gram in Canada. In turn, this means that the "retail" price of floss (flower) is running much higher than it is in more established markets (read Canada and of course the U.S.). Point of sale prices in Germany, for example, run between $2-3,000 per month per user. That is an era that is clearly also now coming to an end.
The Cultivation Bid
With the news of Wayland's certifications, comes an almost certainty that they will become finalists in the pending cultivation bid in Germany. Why? They have, by far, the largest cultivation site now legal in the country, with distribution to not only German pharmacies, but Europe beyond that.
If Bedrocan was the incumbent favorite to win the majority of the licenses handed out to any one firm (especially given the recent increase in cannabis allowed to be sold into Germany across the Dutch border), this places Wayland in a strong second. If Bedrocan is not involved in the bid, this news might indicate that Wayland might be the largest winner in German cultivation licenses this time around.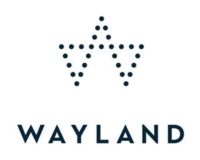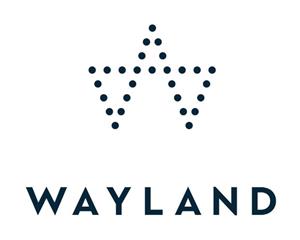 The plot indeed thickens.
Prices: In General, Across Europe
The firm will be providing product, no matter what the outcome of the bid, at a production price, which is in line with the widely estimated requirements of the bid itself. Winning firms must also be able to provide pricing that is competitive to each other. It is unclear where the government will set that floor, but all medical cannabis sold in Germany after that, will then be competing with that price.
Could it be that the reference price of cannabis, in other words, has just been indirectly announced with the Wayland certifications?
Then there is this wrinkle. Given that production in Germany is more expensive than other countries in Europe (see Portugal, Spain and Greece in particular), the difference in labor costs may still outweigh the costs of shipping across the continent. Or, as the market gets going, it may not. Regardless, in a country like Germany where drug prices are routinely pre-negotiated in bulk by the government, cannabis prices will start to be regulated in a way they have not in other places, notably Canada. This means that heady visions of "mark-ups" to meet a so far unmet demand are also probably not in the cards, although government supported cannabis exports might be.
Insurance "Brands" And Bulk Buys Ahead?
Then there is this intriguing wrinkle. German "public" insurance patients (in other words 90% of the population) are not always free to choose the products they use. Why not? Beyond bulk purchases by the government, insurance companies are also allowed to enter into bulk contracts with some providers, namely medical equipment manufacturers. This is sort of the same situation as visiting an "in network" provider in the United States. In other words, the equipment is free (or vastly cheaper) to the patient if the selected brand is chosen.
Could cannabis go the same route?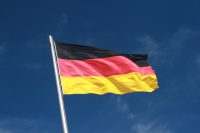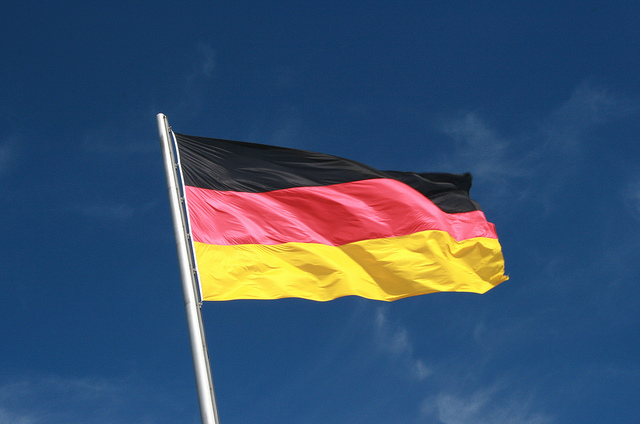 At this juncture, that is unclear. Dronabinol, the only widely available source of cannabinoids in the country until 2016, is considered more of a generic than "name brand." So far, neither it nor Sativex were pre-negotiated drugs. This was also for a very simple reason. There were only 800 registered patients in Germany until that year. That is far under the "orphan drug" category, which in Germany is 10,000 people. At this point, there are already much higher patient numbers (some cite as many as 79,000), with the majority of treatment going to patients with chronic pain.
By definition, this means that cannabis prices here will continue to be negotiated with little room for high mark-ups as the market consolidates. The more patients there are, the more attention will be paid to ensuring that the drug becomes affordable- not just to patients, but also insurers.
There is zero chance that the government will allow German public healthcare to be bankrupted over this still stigmatized plant, no matter how medically efficacious it is.
Germany and Israel at this point, have the longest established insurance mandate for cannabis- and in the German situation, this is now just two years old. The British NHS just announced that cannabis would be covered, with Luxembourg and Poland now also in the mix. However, the place of the insurance community in this debate is also a factor to be considered into the entire conversation as it unfolds here, beyond efficacy.
Dutch insurers in fact, stopped covering the drug almost as soon as Germany announced its own experiment.
It is unlikely that Wayland is unaware of such realities. The company has former executives from AOK on its German board. AOK is one of the largest statutory health insurers in Germany and one on the front line of cannabis reimbursements for the last two years.