The recent decision in Germany on the reclassification of CBD (kudos to the European Industrial Hemp Association) as something other than "novel" has now opened an interesting new discussion in Germany and by extension, Europe.
It basically means that hemp plants, if they are European in origin, can be grown (under the right regulatory structure starting with organic) and even extracted without ever being considered a "novel food."
Look for (hopefully) similar discussions now across Europe and the UK where the Food Safety Authority is also examining similar policies.
What this ultimately means, however, is that the market is clearly opening on the CBD front, but only for products that make the grade.
What should the average producer or manufacturer from North America think about when setting up a supply chain for export?
Regulations
Thanks to the new treaties in place between the United States, Canada and Europe right now, there are market openings in the cannabis industry in Europe. Starting with the fact that the cannabis bug has clearly hit the continent, but there is actually not enough regulated product to be found yet and just about anywhere.
This is keeping prices high right now, but do not expect that to last.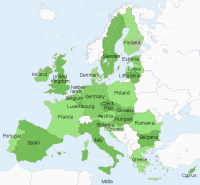 Regardless, pricing of imports will not be like anything you have experienced if your background is state or even national market in the U.S. or Canada. There are higher regulations in every direction in Europe. Understanding how to translate the same into equivalencies that do not bankrupt you, overprice your products, or worse, get you in trouble with authorities is a critical first step, and not one to be taken lightly.
Get professional guidance from the country you are hoping to export to, at minimum. And that includes the legal kind. Every step of the way, you have to be certified with, at minimum, federal if not at an international certification.
No matter what cannabinoid is in the mix, this is ultimately a plant-based product. All rules one would normally think about when talking about other food products (for starters) are in the room.
While it is far from "this easy" (although thanks to the USDA's decision about hemp, not to mention the FDA update on its own deliberations, there are now federal standards), think about the problem this way: If you were the world's best chocolate bar, or even tomato juice, how would you hit Europe right now?
They have tomatoes here, and unbelievably great chocolate already. What is it about your offering that can stand out?  This is the million-dollar question. There are a few people and companies doing this right now, but it takes experience, and understanding the multiple regulatory guidelines involved. Once you figure that out, then you need to look at your supply chain, piece by piece and literally from the plant through end production for where you fit, and where you might not, into the regulatory discussion and market you hope to enter.
The Medical Discussion
There is now the possibility of exporting medical grade hemp and hemp extracts from the United States to Europe. However, everything must be GMP-certified to a medical standard, from organic production on up. This is an international standard, not an American one.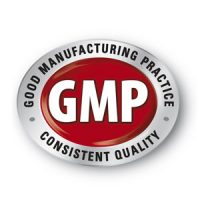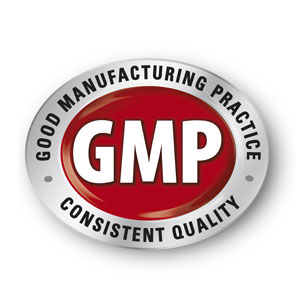 That qualification does not exist much in the cannabis industry in the United States (although ISO very much is) yet. Although it is dawning. On the Canadian side, there are plenty of companies in the discussion, because there is already a beaten path to export.
As the German cultivation bid proved, European certification, certainly is a high barrier to reach. Indeed, it is not only GMP certification in the room on the medical side but also rules about the import of all plant products.
From this perspective, it is also easier to import "finished" product rather than plant.
The Recreational Discussion
Before anyone gets too excited about recreational reform, the reality is that Europe is not going to step ahead of the UN (which has now pushed its next deliberation on the topic to the end of 2020). Yes, there are trials in a couple of places, but far from earth-shaking (recreational trials in the land of the coffee shop anyone?)
More interesting, of course, is what has just happened on the CBD side. But before American hemp farmers get too excited about this, they have hemp and farmers in Europe. And quite a few people have seen the light on this one already.
Sure New York state exports to Europe are probably in the offing, but so are hemp exports from the Southern states where the weather is warmer and the labor cheaper.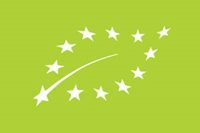 Certified labs, processing and extraction, and labelling are all in the mix. And every step must be documented as you go.
How to Proceed?
Whatever your crop or product is, take stock of the certifications you have now. If your plant was not organic, forget export anywhere. You are out of the international game.
However, with this taken care of, look at the certification requirements in Europe for extraction, processing and import of food and plant products and obtain production partners with the same – either in the US or abroad.
With luck, patience, skill and knowledge, yes, the doors are slowing opening, even to U.S.-based cannabis trade of the international kind.
Just don't expect it to be easy, and leave lots of time for workarounds, pivots and even re-engineering at every point of the way.