With the signing of the Cannabis Control Act (the Act) on April 21, 2021, Virginia became the first southern state to legalize adult use cannabis and just the fourth state to do so through the legislature. Legalizing adult use cannabis through the legislature, as opposed to through the ballot box, is not the typical route states have followed up to now. Eleven of the sixteen states and the District of Columbia have legalized adult use cannabis through the use of ballot measures. Virginia joins Vermont, Illinois, New York and New Mexico (which legalized after Virginia) as one of the few states that have gone the legislative route. Under Governor Northam's administration, the path to legalization was swift, taking less than four months from introduction to passage.
Governor Northam added amendments to the already passed Senate Bill 1406 and the General Assembly voted to approve those amendments, with the Lieutenant Governor breaking the tie in the Senate's vote. Upon signing, Governor Northam called the law a step towards "building a more equitable and just Virginia and reforming our criminal justice system to make it more fair." This message and the opportunities to promote social equity through a legal cannabis industry have been consistent points of advocacy made by supporters as the bill advanced to becoming law.
Prior to the Governor's amendments, the Act under consideration set July 1, 2024 as the date on which both legal possession and adult use sales would begin. The Governor decided to accelerate the date for legal possession to July 1 of this year, a decision believed to have been influenced by data showing that Black Virginians were more than three times as likely to be cited for possession, even after simple possession was decriminalized in the state a year prior. The regulated adult use market is still set to begin making sales on July 1, 2024; however, it remains possible that this date could be advanced through the legislature in the meantime. Nevertheless, Virginia is on track to becoming the first southern state with an operating regulated commercial cannabis market.
Creating an Administrative Structure for the Adult Use Program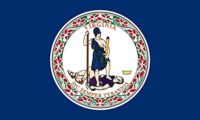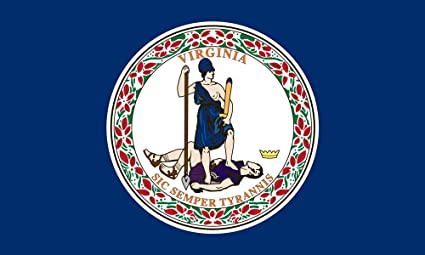 This sweeping fifty-page law creates the Cannabis Control Authority to regulate the cultivation, manufacture, wholesale and retail sale of cannabis and cannabis product. The Act further lays the groundwork for licensing market participants and regulating appropriate use of cannabis; defining local control; testing, labeling, packaging and advertising of cannabis and cannabis products; and taxation. The Act also contains changes to the criminal laws of the Commonwealth. Companion to the Act are new laws addressing the testing, labeling and packaging of smokable hemp products and manufacturing of edible cannabis products. Additionally, the Cannabis Equity Reinvestment Board was created to address the impact of economic divestment, violence and criminal justice responses to community and individual needs through scholarships and grants.
While persons 21 years or older may possess up to one ounce of cannabis and cultivate up to four plants for personal use per household beginning on July 1, 2021, there are a host of regulations to be written in order to regulate the adult use market. These regulations will be the devil in the details of how the regulated market will work. Regardless, the Cannabis Control Act does establish the framework for adult use cannabis that is unique to Virginia and designed to promote and encourage participation from people and communities disproportionately impacted by cannabis prohibition and enforcement.
The Cannabis Control Authority (CCA) will consist of a Board of Directors, the Cannabis Public Health Advisory Council, the Chief Executive Officer and employees. The Board will have five members appointed by the Governor and confirmed by the legislature, each with the possibility of serving two consecutive five-year terms. The Board is tasked with creating and enforcing regulations under which retail cannabis and cannabis products are possessed, sold, transported, distributed, and delivered. It is expected that the Board will begin discussing regulations next year and that applications for licenses for cannabis cultivation facilities, manufacturing facilities, cannabis testing facilities, wholesalers, and retail stores will begin to be accepted in 2023. Importantly, a Business Equity and Diversity Support Team, led by a Social Equity Liaison, and the Equity Reinvestment Board, led by the Director of Diversity, Equity and Inclusion, are to contribute to a plan to promote and encourage participation in the industry by people from disproportionately impacted communities.
Regulating Participation in the Market
The Act empowers the Board to establish a robust and diverse marketplace with many entry opportunities for market participants. Up to 450 cultivation licenses, 60 manufacturing licenses for the production of retail cannabis products, 25 wholesaler licenses and 400 licenses for retail stores can be granted. These numbers do not include the four permits granted to pharmaceutical processors (entities that cultivate and dispense medical cannabis) under the Commonwealth's medical program.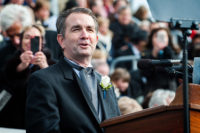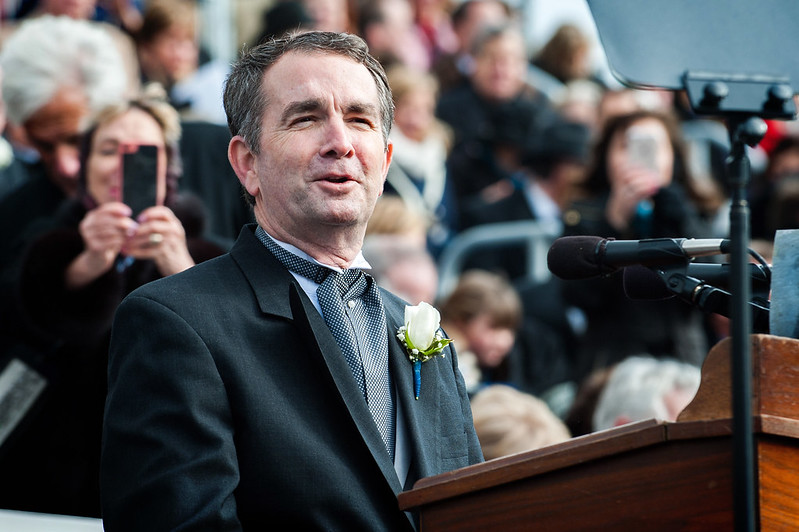 In addition to the sheer number of licenses that can be granted, the Act devises a unique approach to addressing concerns of a concentration of licenses in too few hands and a market dominated by large multi-state operators. At the same time, it sets up a mechanism to capitalize two cannabis equity funds intended to benefit persons, families and communities historically and disproportionately targeted and affected by drug enforcement through grants, scholarships and loans. Over-concentration and market dominance concerns are addressed by limiting a person to holding an equity interest in no more than one cultivation, manufacturing, wholesaler, retail or testing facility license. This eliminates the ability of companies to be vertically integrated from cultivation through retail sales operations. However, there are two exceptions to the impediment to vertical integration. First, the Board is authorized to develop regulations that permit small businesses to be vertically integrated and ensure that all licensees have an equal and meaningful opportunity to participate in the market. These regulations will be closely scrutinized by those looking to enter Virginia's regulated market once they are proposed. Qualifying small businesses could benefit substantially from the economic advantages commensurate with being vertically integrated, assuming they have the access to the capital needed to achieve integration and operate successfully. The second exception allows permitted pharmaceutical processors and registered industrial hemp processors to hold multiple licenses if they pay $1 million to the Board (to be allocated to job training, the equity loan fund or equity reinvestment fund) and submit a diversity, equity and inclusion plan for approval and implementation. Consequently, Virginia is attempting to fund, in part, its ambitious social equity programs by monetizing the opportunity for these processors to participate vertically in the adult use market.
Those devilish details of how this market will function, and how onerous compliance obligations will be, will emanate from those yet to be proposed regulations covering many areas and subject matters including:
Outdoor cultivation by cultivation facilities;
Security requirements;
Sanitary standards;
A testing program;
An application process;
Packaging and labeling requirements;
Maximum THC level for retail products (not to exceed 5 mg per serving or 50 mg per package for edible products);
Record retention requirements;
Criteria for evaluating social equity license applications based on certain ownership standards;
Licensing preferences for qualified social equity applicants;
Low interest loan program standards;
Personal cultivation guidelines; and
Outdoor advertising restrictions.
Needless to say, the CCA Board has a lot work ahead in order to issue reasonable regulations that will carry out the dictates in the Act and encourage the development of a well-functioning marketplace delivering meaningful social equity opportunities.
Much work needs to be done before July 1, 2024 to prepare for its debutThe application process for the five categories of licenses will be developed by the Board, along with application fee and annual license fee amounts. It is not clear how substantial these fees will be and what effect they will have on the ability of less-well-capitalized companies and individuals to compete in the market. The Act dictates that licenses are deemed nontransferable from person to person or location to location. However, it is not entirely clear that changes in ownership will be prohibited. The Act contemplates that changes in ownership will be permitted, at least as to retail store licensees, through a reapplication process. Perhaps the forthcoming regulations will add clarity to the transferability of licenses and address the use of management services agreements as a potential workaround to the limitations in license ownership.
Certain requirements particular to certain license-types are worthy of highlighting. For example, there are two classes of cultivation licenses. Class A cultivation licenses authorize cultivation of a certain number of plants within a certain number of square feet to be determined by the Board. Interestingly, Class B licenses are for cultivation of low total THC (no more than 1%) cannabis. Several requirements specific to retail stores are noteworthy. Stores cannot exceed 1,500 square feet, or make sales through drive-through windows, internet-based sales platforms or delivery services. Prohibitive local ordinances are not allowed; however, localities can petition for a referendum on the question of whether retail stores should be prohibited in their locality. Retail stores are allowed to sell immature plants and seek to support the home growers, an allowance that is fairly unique among the existing legal adult-use states.
Taxing Cannabis Sales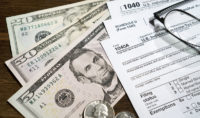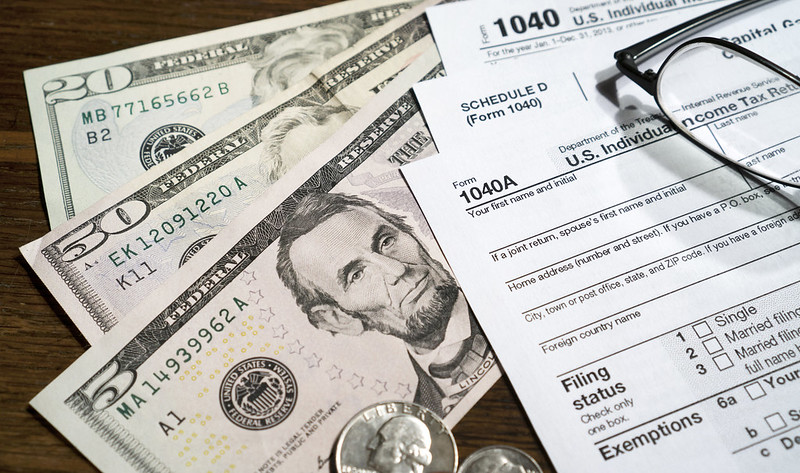 Given the perception that regulated cannabis markets add to state coffers, it is little surprise that Virginia's retail market will be subject to significant taxes. The taxing system is straightforward and not complicated by a taxing regime related to product weight or THC content, for example. There is a 21% tax on retail sales by stores, in addition to the current sales tax rates. In addition, localities may, by ordinance, impose a 3% tax on retail sales. These taxes could result in a retail tax of approximately 30%.
Changes to Criminal Laws
Changes to the criminality of cannabis will have long lasting effects for many Virginians. These changes include:
Fines of no more than $25 and participation in substance abuse or education programs for illegal purchases by juveniles or persons 18 years or older;
Prohibition of warrantless searches based solely on the odor of cannabis;
Automatic expungement of records for certain former cannabis offenses;
Prohibition of "gifting" cannabis in exchange for nominal purchases of some other product;
Prohibition of consuming cannabis or cannabis products in public; and
Prohibition of consumption by drivers or passengers in a motor vehicle being driven, with consumption being presumed if cannabis in the passenger compartment is not in the original sealed manufacturer's container.
These changes, and others, represent a balancing of public safety with lessons learned from the effects of the war on drugs.
Potpourri
The Act contains myriad other noteworthy provisions. For example, the Board must develop, implement and maintain a seed-to-sale tracking system for the industry. Plants being grown at home must be tagged with the grower's name and driver's license or state ID number. Licenses may be stripped from businesses that do not remain neutral while workers attempt to unionize. However, this provision will not become effective unless approved again by the legislature next year. Banks and credit unions are protected under state law for providing financial services to licensed businesses or for investing any income derived from the providing of such services. This provision is intended to address the lack of access to banking for cannabis businesses due to the federal illegality of cannabis by removing any perceived state law barriers for banks and credit unions to do business with licensed cannabis companies.
The adult use cannabis industry is coming to Virginia. Much work needs to be done before July 1, 2024 to prepare for its debut. However, the criminal justice reforms and commitment to repairing harms related to past prohibition of cannabis are soon to be a present-day reality. Virginia is the first Southern state to take the path towards legal adult use cannabis. It is unlikely to be the last.