According to a press release published on February 8, a number of associations, advocacy organizations and cannabis businesses launched the U.S. Cannabis Council (USCC), which they claim is the largest coalition of its kind.
The 501(c)4 nonprofit organization goals are to advance social equity and racial justice, and end federal cannabis prohibition, according to their debut press release. The USCC says it will focus on federal reforms that achieve those goals above as well as promoting a safe and fair cannabis market on a national level.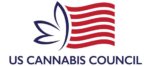 The USCC's Interim CEO is Steven Hawkins, who is also the executive director of the Marijuana Policy Project, which is one of the founding members of the USCC. "USCC is a unified voice advocating for the descheduling and legalization of cannabis," says Hawkins. "Legalization at both the state and federal level must include provisions ensuring social equity and redress for harms caused to communities impacted by cannabis prohibition."
In the press release, Representative Earl Blumenauer (D-OR) is quoted saying he is looking forward to working with the USCC on Capitol Hill. "As founder and co-chair of the Congressional Cannabis Caucus, I've seen firsthand that our most successful cannabis wins have been secured by a team," says Rep. Blumenauer. "That's why I am glad to see this first-of-its-kind alliance. We have a unique opportunity in the 117th Congress to advance cannabis reform, but we must remain united to create the change we know is possible."
Founding members of the USCC include Acreage Holdings, Akerna Corp, the American Trade Association of Cannabis and Hemp, Canopy Growth, the Cannabis Trade Federation, Cresco Labs, MedMen, Marijuana Policy Project, PharmaCann, Vireo, Wana and much more. For a full list of its founding members, visit their website here.