Due to anticipated contractions in the industry and concerns over a potential nationwide recession, cannabis industry employers may be planning on implementing large scale reduction in force (RIF) layoffs or employee furloughs to reduce payroll. While RIFs can provide business-saving cost reductions, they can subject an employer to substantial potential legal liability, including but not limited to class action lawsuits and enforcement actions from state and federal agencies. Understanding and addressing potential legal pitfalls before implementing an RIF can help in materially limiting an employer's potential legal exposure.
Employers should first consider potential cost saving alternatives to implementing mass employee layoffs. Such steps can include reducing the salaries and/or work hours for current employees, temporarily freezing company operations for limited periods, or placing non-critical positions in a limited paid leave of absence at reduced wages. While each of these steps bear their own risks, they may assist in avoiding mass employee layoffs.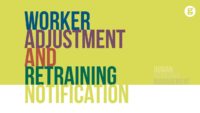 Next, federal law and the laws of certain states require employers to provide written notice to employees and local governments at least 60 days before implementing mass layoffs. For example, under the federal Work Adjustment and Retraining Notification (WARN) Act, an employer must generally provide a written notice to employees regarding an impending reduction in force when it: (1) permanently or temporarily shuts down a worksite which results in an employment loss of 50 or more employees; (2) lays off between 50 to 499 workers at a single worksite when such layoffs constitute at least 33% of the employer's workforce; (3) lays off at least 500 employees within a 30 day period; (4) implements a wide scale temporary layoff of more than 6 months; or (5) reduces the work hours of 50 or more employees by at least 50% during each month of any six month period. Please note that the WARN Act aggregates layoffs over 90 days; thus, an employer conducting a series of smaller layoffs may still need to provide employees with a WARN notice. An employer who fails to provide a required notice could owe each impacted employee up to 60 days' back pay, which includes but is not limited to the cost of potential employment benefits.
An employer should also take steps to limit potential discrimination claims based on an RIF. It is illegal for an employer to select an employee for layoff because of their protected characteristics, including but not limited to race, religion, gender or age. The primary defense to such a discrimination lawsuit is to prove the legitimate, nondiscriminatory reason for the layoff decision. As a result, employers are strongly encouraged to create a formal RIF plan which documents the legitimate reasons for layoff decisions. The RIF plan should expressly articulate the cost-saving grounds for the RIF and the goals to be achieved by its implementation; these grounds and goals should be the sole reason for any subsequent layoff decision.
Employers are strongly encouraged to consult with legal counsel before implementing an RIFFor example, an employer should identify all necessary positions and employee skills needed for a company's current and future business operations in order to identify non-essential positions that may be subject to position eliminations or layoffs. Similarly, employers should create standards to select employees for a RIF when multiple employees hold the same or similar jobs. These standards commonly include considering employees' education, skills, unique knowledge, previous job performance and seniority. Most importantly, an employer should make actual layoff decisions that are consistent with its articulated RIF plans; under both state and federal law, a termination decision that is inconsistent with or contradictory to the articulated reasons for a layoff decision may provide an employee with considerable evidence that that his or her termination was at least partly motivated by their protected characteristics.
Even when making and implementing a reduction in force plan based solely on legitimate business reasons, employers must be aware of the adverse impact those decisions have on certain groups of employees. It is illegal for an employer to implement policies and practices that are facially neutral but have an unintentional discriminatory effect on protected groups of employees if those policies and practices are not job related or required by business necessity. Before implementing an RIF, employers are strongly encouraged to perform a statistical analysis of the protected characteristics of individuals selected for layoffs to determine whether they are being selected for layoffs at a significantly higher rate than other employees. If an employer does discover that certain groups are being selected for layoffs at a disproportionate rate, an employer should review its layoff decisions to confirm that these decisions are in fact required by business necessity.
Finally, employers will commonly provide severance packages to laid off employees to assist in their transition to other employment. A key factor in these packages is an employee providing an employer with a full release of potential legal claims in exchange for a severance payment. Employers are strongly encouraged to ensure that they obtain full and complete legal releases in any severance agreements they provide. For example, under California law, an employee can only provide a full and complete release of legal claims when a separation agreement specifically cites and waives a specific provision of California's civil code. Additionally, an employer cannot obtain a legal release of federal age discrimination claims when it offers a separation package to multiple employees over 40 during an RIF program unless it provides specific information regarding the job positions and ages of employees who were and were not selected for layoffs.
While a reduction in force layoff program may help ensure a business' survival, employers are strongly encouraged to consult with legal counsel before implementing an RIF to detect and avoid potential future legal claims.