Despite President Biden's reticence in tackling cannabis reform, Senate Democrats led by Chuck Schumer of New York have insisted that they intend to move forward with descheduling and decriminalizing cannabis with or without the President. This begs the question, what could brands across the legal cannabis industry look like as the federal regulatory environment evolves? As part of this, will interstate restrictions come down and allow for efficient regional and even national brands or will the structure continue to require a state-by-state strategy and rollout?
Currently, state borders set boundaries that dictate supply, distribution and sale, setting strict regulations on cannabis industry operations. As of today, many companies throughout the U.S. cannabis industry are structured as multi-state operators (MSOs), in which the companies own products or dispensary brands that are available in multiple legal state markets but operate in virtual silos from one another. This poses an interesting challenge that may need to evolve with federal legislative changes that could determine redrawing of these supply chains both on a regional and national level.

Brands like Korova, a popular edibles and flower brand based in California, with operations in Oregon and licensees in Oklahoma and Arizona, must keep its operations entirely separate, even if it operates under the same name in different states. Moreover, cannabis flower and extract sourced from California cannot legally be shipped to Oregon or other states. Thus, the MSO often creates vertical operations in each state in which it operates. It creates an entirely distinct process from cultivation to extraction to retail facilities. This difference in operation, even slight, can affect brand quality and consistency across markets if not managed carefully. 
When federal cannabis legislation changes, these types of decisions will most likely be left to the states. I view it as similar to how the alcohol industry operates. In this case, states want to work to protect tax revenue and jobs. Whatever new federal legislation materializes, it is likely that states will retain considerable control over their borders and will have little to no immediate change in terms of vertical operations or the supply chain. The industry is still very nascent, and today's companies have already developed competitive moats.
On the other hand, if federal barriers are abruptly lifted, we head into a massive free for all. In this scenario, massive consolidation and disruption will occur across the industry, and companies with larger footprints, either in large, important states or across states, will likely be merged together or acquired outright, by either larger MSOs or consumer packaged goods companies that enter the cannabis industry. Along the way, smaller, private companies would go out of business. This would have a massive impact on the industry, with considerable local or state-level disruption to tax revenues and employment. No politician wants to be responsible for something like this, especially during this time of economic turmoil.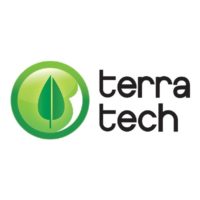 If the federal government goes all in on legalization and offers interstate commerce and travel across state lines, companies will no longer have to operate within their own states, nor will MSOs need to create separate vertical operations in different states with hopes that brands maintain consistency. If this occurs, it will ease major strains that presently exist for corporations throughout the industry. Large operators will certainly have an advantage if movement is freed for brands. However, challenges will most likely persist for smaller operators looking to make a splash in the market and the likelihood of this happening for the reasons stated above is low.
Interstate cannabis commerce will be the game changer. While it remains unlikely, in my view, that there will be interstate commerce allowed in any legislation we see out of this Congress, it will happen eventually, just as interstate alcohol laws have also evolved overtime. Having ownership of good assets and brands in important markets and building a strong revenue base is key to both short and long-term success as the industry continues it consolidation, a measure which will only be accelerated with more federal legislation. For Terra Tech, which is acquiring Korova and other brands, it is a fundamental part of our strategy.
So how does a company identify the strongest brands and best operations to work with in our incredibly fragmented industry with no national brands? While there are companies trying to move in that direction, none of them have national brand stature at this point, providing an opening. The brands most likely to succeed are the ones that are more likely to resonate with consumers across various markets. These brands tend to have higher quality and potency at a good perceived value, and which have history in the community of delivering consistent products.
When it comes to choosing markets to get involved in, some choose to do it regionally and others seek out available markets regardless of geography or marketing segments. Unlike many leaders of multi-state operations, I don't prefer to buy smaller operations in a bunch of states. In my experience, organizing our operations by region increases our efficiency and profitability.  I'm very firmly in support of creating one larger brand than smaller regional brands. It's easier to develop with marketing and advertising.