Charlotte's Web Holdings, the company that just about launched the entire CBD industry, announced this week that they have just been approved for registration on Health Canada's list of approved cultivars (LOAC) for 2021. Three of their proprietary hemp cultivars have made the cut, gaining the company access to the Canadian market.


Jared Stanley, co-founder and chief cultivation officer at Charlotte's Web, says they plan to lead the market in Canadian hemp-derived CBD products. "The majority of approved cultivars on the LOAC to date have been for industrial hemp grown to produce food, fiber, and animal feed," says Stanley. "Now our approved cultivars are paving the way for full-spectrum hemp CBD demand in Canada and most importantly, will provide access to Charlotte's Web products in Canada."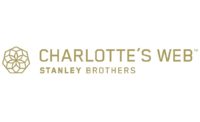 Largely due to the difference in regulatory approaches between Canada and the U.S., the CBD product market in Canada is somewhat small. Health Canada currently regulates CBD products the same as products containing more than 0.3% THC. In the U.S., a checkerboard of state laws, the 2018 Farm Bill and the subsequent state hemp programs led to massive growth for the CBD product marketplace.
Charlotte's Web is one of the leading hemp-derived CBD companies operating in the United States. With the soon-to-be expansion into Canada, the company hopes to develop a global footprint, says Deanie Elsner, president and CEO of Charlotte's Web. "Today, Charlotte's Web is the leading hemp wellness company in the U.S. with the most recognized and trusted hemp CBD extract," says Elsner. "We aspire to be the world's leading botanicals wellness company, entering countries with an asset light model where federal laws permit hemp extracts for health and wellness. Israel and Canada are included in the first steps of our international expansion."