Since the beginning of this year, more than 8,100 wildfires have burned in California, torching a record 3.7 million acres of land in a state with one of the largest cannabis economies in the world. With the effects of climate change continuing to wreak havoc on the entire West Coast, smoke from those fires has spread across much of the country throughout the summer.
As we approach October, colloquially referred to as Croptober in the outdoor cannabis market for the harvest season, we're seeing the August Complex Fire creep towards the Emerald Triangle, an area in northern California and southern Oregon known for its ideal cannabis growing conditions and thousands of cultivators. The wildfires are close to engulfing towns like Post Mountain and Trinity Pines, which are home to a large number of cannabis cultivators.
Hezekiah Allen, executive director of the California Growers Association, says losses could reach hundreds of millions of dollars. Fires across Oregon have torched dozens of cultivation operations, with business owners losing everything they had. The Glass Fire has already affected a large number of growers in Sonoma and Napa Counties and is 0% contained. None of these cultivators have crop insurance and many of them have no insurance at all.
The impact from all of these fires on the entire cannabis supply chain is something that takes time to bear witness; a batch of harvested flower typically takes months to make its way down the entire supply chain following post-harvest drying and curing, testing and further processing into concentrates or infused products.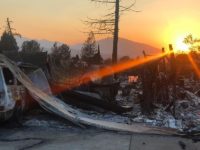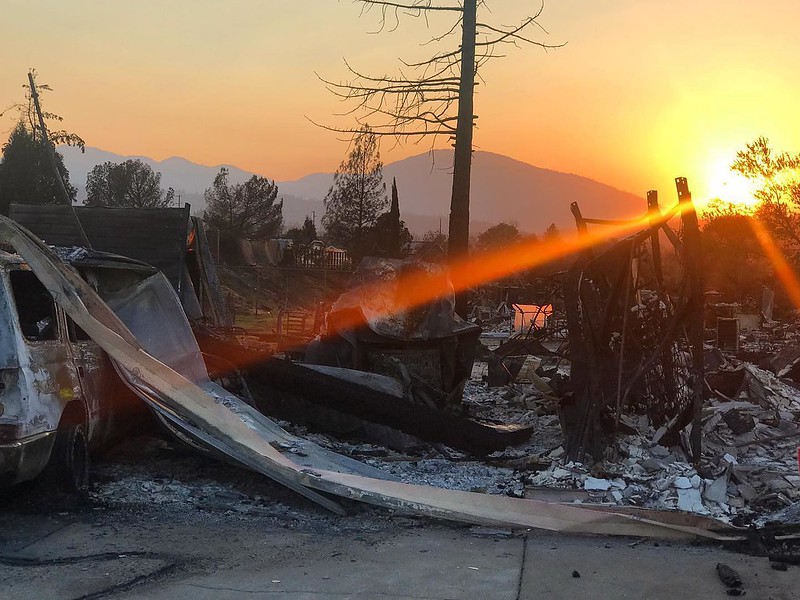 The fires affect everyone in the supply chain differently, some much more than others. Sweet Creek Farms, located in Sonoma County, lost all but one fifth of their crops to fires. Other cultivators further south of the Bay Area have lost thousands of plants tainted by smoke.
Harry Kazazian, CEO of 22Red, a cannabis brand distributed throughout California, Nevada and Arizona, says he is increasing their indoor capacity to make up for any outdoor flower loss. But he said it has not impacted his business significantly. "Wildfires have been a part of California and many businesses have adapted to dealing with them," says Kazazian. He went on to add that most of his flower comes from indoor grows in the southern part of the state, so he doesn't expect it to impact too much of his supply chain. Kazazian is right that this is not a new concept – the cannabis industry on the West Coast has been dealing with wildfires for years.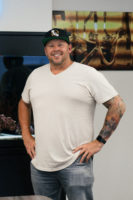 George Sadler, President of Platinum Vape, has a similar story to tell – the fires have impacted his supply chain only slightly, saying they had a handful of flower orders delayed or cancelled, but it's still business as usual. "It's possible this won't affect the supply chain until later in the fall," says Sadler. "There has definitely been an effect on crops that are being harvested now. It may end up driving the price of flower up, but we won't really know that until January or February if it had an effect."
Sadler believes this problem could become more extreme in years to come. "Climate change definitely will have an effect on the industry more inland, where we're seeing fires more commonly – it could be pretty dramatic."
One beacon of hope we see every year from these fires is how quickly the cannabis community comes together during times of hardship. Sadler's company donated $5,000 to the CalFire Benevolent Foundation, an organization that supports firefighters and their families in times of crisis.
A large number of cannabis companies, like CannaCraft, Mondo, Platinum Vape and Henry's Original, just to name a few, have come together to help with relief efforts, donate supplies, offer product storage and open their doors to families.
If you want to help, there are a lot of donation pages, and crowdfunding campaigns to support the communities impacted. The California Community Foundation has set up a Wildfire Relief Fund that you can donate to.
This GoFundMe campaign is called Farmers Helping Farmers and still needs a lot of funding to reach their goal. Check out their updates section to see how they are helping cultivators in real time. This Leafly page is also a very useful guide for how you can donate supplies, volunteer and help those impacted the fires.