In this "Flower-Side Chats" series of articles, Green interviews integrated cannabis companies and flower brands that are bringing unique business models to the industry. Particular attention is focused on how these businesses integrate innovative practices in order to navigate a rapidly changing landscape of regulatory, supply chain and consumer demand.
Large-scale agricultural practices can take a toll on soil health leading to inefficiencies over the long term. Harvey's All Naturals is a Colorado-based company specializing in premium farm-to-table full spectrum CBD products. Harvey's gets all of its hemp from Boot Ranch Farms, an off-grid sustainable hemp farm in Southern Colorado supplied by an artesian well.
We spoke with Harvey Craig, CEO Harvey's All Naturals and co-founder of Boot Ranch Farms, to learn more about the benefits of regenerative agriculture, how he thinks about soil health, and how they produce their CBD products. Harvey started Boot Ranch Farms in 2014 after the passing of the Farm Bill and Harvey's All Naturals followed shortly thereafter.
Aaron Green: How did you get involved in the cannabis and hemp industry?
Harvey Craig: I got involved at a very young age, as the youngest of eight kids, seven of which are boys, I was introduced to cannabis on the marijuana side first. As an engineer through the years, I've always been involved in creating very efficient growing systems for cannabis.
In the early 2000s, I learned about CBD a little bit through experimenting with marijuana strains to help a friend who had Parkinson's and also through the research performed by Raphael Mechoulem, an organic chemist and professor at the Hebrew University of Jerusalem in Israel. In 2014, when the Farm Bill made hemp legal, I dropped everything and went into it because I felt "this is what I need to be doing."
Green: What is sustainable farming mean to you?
Craig: Sustainable farming to me means putting soil health and responsible natural growing practices at the forefront of all agriculture – regenerative processes for soil, in a nutshell. To me, soil health is one of the biggest problems in the United States right now. By regenerating and making our soils living, healthy and with a rich nutrient base we create an ecosystem that is good for human health and health all around.
Green: What do you mean specifically when you say, "soil health?"
Craig: Soil is living. A good natural soil has a living microbiotic structure inside it. There's a living habitat that forms inside our soil over the years. Large scale agriculture in many cases has depleted or killed this living structure through readily accessible fertilizers and tilling practices.
Farmers understand the soil. There are practices we can undertake that are helping our living soils and helping the microbiotic habitat to thrive. Practices such as no-till technologies, rotating crops, using cover crops, not being a monocrop, responsible water use, healthy fertilizer and pesticide technologies, minimal processing, the list goes on and on…
When we talk about this thing called sustainability, I think it's very important that we understand there are two sides of cannabis. There's the marijuana and then there's the hemp. We can't put those two together – they're governed very differently. Hemp became legal through the Farm Bill and is governed by the Department of Agriculture. Hemp is just like any other crop out there really. That means we can mix hemp in with other crops. It's very much like corn and other crops in how it's grown on a large scale, industrial basis.
Marijuana on the other hand is governed by each state's regulatory commission. Those regulations make it very hard to mix in with general agriculture. So, when it comes to the marijuana side, unfortunately, it must be a monocrop. Most marijuana is grown in pots and pots are fine. However, if you are just growing in a pot and then throwing your soil away, that is not very sustainable. As it sits right now, in the marijuana industry there is really no sustainability, unfortunately. The energy use for the lights in indoor grows, for example, creates a huge carbon footprint and load on the electrical grid. I'm not trying to put indoor growing down, but that's the way it is. The only way I foresee sustainability in the marijuana side of cannabis is to let loose a little bit on regulation and allow it to become a part of normal agricultural processes.
Green: What is it about tilling that degrades the soil quality?
Craig: When we till our soil, we're turning the organisms in the soil up and we're allowing the sun to dry them out. If it's not done properly, you kill that soil structure.
Now, these little microorganisms in our soil create a healthy soil, but it doesn't happen instantly, this takes years to create. Nobody has the time anymore, everybody's "go go go" and "make it happen instantly". So that gets destroyed. Now we have all these dead soils that everybody's growing in and growers turn to factory-produced fertilizers with readily available nutrients.
When we are talking about cannabis, we can't just look at monocropping. If you grow one crop in the same soil over and over, the soil is going to get depleted. One of the main things that we deplete is nitrogen and growing other crops, such as clover, can replenish that nitrogen. Growing cover crops protects the soil from the sun, creates nitrogen for the soil, and holds the water within the soil.
Instead of tilling, you can rotate with crops like root vegetables, radishes and other things that have deep root structures. Instead of tearing them up, just let them degrade organically and go back into the soil. Those deep root structures will also help aerate the soil.
Green: What is a farmer's first approach?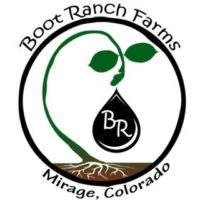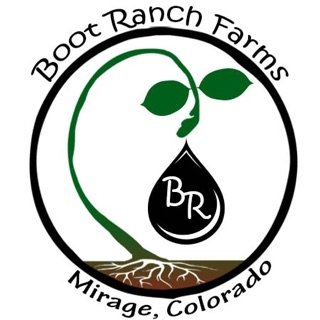 Craig: Farmers want their land to be healthy. True farmers have a oneness with the earth and understand the earth. The farmer's first approach keeps the farmer involved in creating new technologies for agriculture.
Green: Let's say you're a farmer that has land or recently acquired land that's been industrially grown upon. How would you take that land and start fresh with a regenerative process?
Craig: The first thing you have to do is take soil samples and send them to a lab. That'll tell you what you're working with. Also, knowing a little history about the land helps as well. Was it used for grazing? Was it used for growing corn? What was it used for? Were organic practices used?
Then, there are many things you can do to start to regenerate your soil, but it takes time. In many situations, people don't want to take that time. But what we're learning is, the people and the farmers that do take that time often take a hit monetarily for the first two or three years. After that, once that structure is maintained, the natural health of the soil can be replenished. Crops will grow better, and they won't spend as much money on fertilizers and pesticides in the long run because the microbiotic structure in the soil is creating a healthy ecosystem. When we destroy that ecosystem, it doesn't come back easily or quickly. If there's a little bit there, it can be regenerated with the right practices.
Green: I understand that the Boot Ranch is an off-the-grid farm. What was your motivation for either going off-grid or remaining off-grid?
Craig: I have a background in alternative energies and engineering, and when creating Boot Ranch Farms there was a lot that went into the sustainability side of it. The farm is extremely far away from the power grid for starters. So, an investment in solar for electricity was money well spent. My thought process was, why would I invest in bringing the wires in when I could actually save money and resources by creating a very efficient solar system and not be tied to the grid? Our farm is self-sustaining without being connected to any grid, which is one of the main reasons for remaining off-grid.
Green: I understand the farm is supplied by an artesian well. How do you monitor your water quality?
Craig: Well, we're very fortunate. Existing natural water quality is one of the main reasons we decided to grow in the San Luis Valley. When you're starting something new, you have to look at your financial side of things. Investing in a hemp farm is very different than the marijuana side because you won't make as much money per pound of product sold. So, you have to watch your budget and not spend too much, or you're never going to make a profit.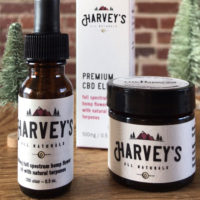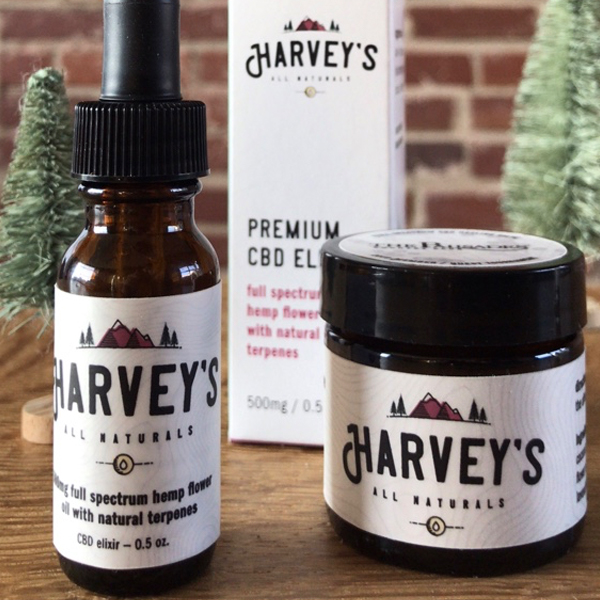 The self-sustaining artisanal well and water rights were existing on the property. There's no pumping required for it and the water goes into a 10,000-gallon holding tank, where we can monitor and test for water quality. In order to water our plants, we use a pump/drip water system that supplies water to each individual plant. It's very efficient compared to most watering systems out there, such as flood irrigation or pivots, and really doesn't use a heck of a lot of water.
Green: Are you growing in open air or greenhouses?
Craig: We grow in two 3,000 square feet industrial-grade greenhouses at Boot Ranch Farms. Greenhouse One has all the bells and whistles including heating, cooling, light deprivation, supplemental lighting, automated controls and more. That greenhouse allows us to mimic Mother Nature a little bit. We can get up to six harvests throughout the course of the year in that greenhouse. However, in reality, we get about four.
In addition, we have a second greenhouse that is set about 100 feet away and set up to keep plants growing on mother nature's cycle. We can move groups of mature plants to Greenhouse One after each harvest for multiple flowering cycles. Lastly, between greenhouses, we have a 10,000 square foot courtyard that's protected with shade cloth and other things to help protect those plants from the elements. In late October, all remaining plants in both greenhouses and the courtyard become mature and ready to harvest due to shorter days created by mother nature.
Green: Do you insure your crops?
Craig: We have not. Hemp is a new industry and we have not found good crop insurance.
Green: Do you cultivate your own genetics?
Craig: We work with some other companies here in Colorado to provide genetics. Consistent genetics are extremely important on the hemp side because we need to trust that they are going to keep the THC levels down. On the marijuana side, that part doesn't matter so much
There are different strains that have been created that I absolutely love, and I've tried to stick with them and stay with that seed stock. One of them is called The Wife and the other Cherry Wine. Most of the best hemp I have found is based upon the Cherry strain. People are always looking for high CBD. I'd rather have a lower CBD level in the 8% to 12% range. Something higher in the 14% to 20% range has a higher chance of producing a product with more than the legal amount of THC.
Green: Is Harvey's All Naturals fully supplied by Boot Ranch Farms?
Craig: Yes, it is. There are a lot of things that go into a quality product and we focus on that at Boot Ranch. We're small, not trying to compete with the large-scale market. Unfortunately, a high percentage of the products out on the market come from large-scale industrial hemp grows. We focus on long-term medicinal value and grow very high-quality hemp and we try not to degrade it in any way, shape or form throughout processing.
Green: How many square feet or acres is the Boot Ranch Farm?
Craig: Boot Ranch farm is about 260 acres. We only grow on less than three of it.
Green: What's your extraction process?
Craig: We use cold alcohol extraction. We do not distill to separate our alcohol from the hemp oil. We use what's called a roto vape. That cold processing preserves our terpenes, it preserves our full-spectrum cannabis oil profile and doesn't fully decarboxylate our CBDa. We want a large CBDa percentage because there are many things that CBDa is good for when it comes to long term medicinal reasons.
Green: Are you processing your own hemp?
Craig: No, we sub that part of it out. What I've learned in this industry is three main parts: 1- the farming; 2- the extraction, and; 3- the product line. Those are three very separate processes and require specialized expertise within themselves. Each is a large investment and it's very hard to do it all. I decided to work with other people on the extraction part of it. They have the expertise, and we pay them well to do what they do.
Green: Okay, great. And then any final words for Ag Day?
Craig: Support your small farmer in nutrient-rich agricultural products.
Green: Great. That concludes the interview, Harvey!
Craig: Thank you very much!