On August 29, 2019, Health Canada finally published a guidance document on the official interpretation of Part 5 of the Cannabis Regulations concerning "Good Production Practices" that comes into force just seven weeks later on October 17, 2019. For those watching with the experience of the food industry, it is safe to say that few license holders fully appreciate the magnitude of the new requirements and fewer yet are prepared for what will be required in less than two weeks.
An Uncertain Road to Cannabis Compliance
Since Canada legalized recreational cannabis in October 2018, there has been considerable uncertainty about the road to compliance in this totally new legal market. Health Canada faced the daunting challenge of defining the requirements for a whole new industry, and so they were understandably silent on the issue of Part 5 until this guide was published in August.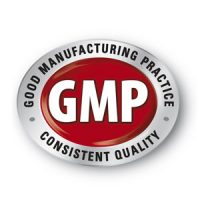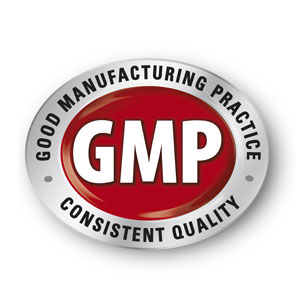 Many larger companies eager to get their foot in the door of the multi-billion dollar industry tried to be proactive in anticipating impending government regulations by seeking Good Manufacturing Practices (GMP) certifications. This would likely have been fine under the previous regulations, which were myopically focused on ensuring that product wasn't diverted from or to the black market. With the legalization of edibles only one year away, however, it was obvious to those in the food industry that GMP was just not going to be enough. Gentle prodding at various speaking engagements on our part wasn't enough to convince these companies to seek higher levels of certification or at least to proactively develop the organizational culture required to support a higher-level program.
The Inevitable Necessity of Food Safety
It was clear to us that since edibles are essentially a food product, safety necessarily had to become a primary focus. This reality has, in fact, materialized in section 5 of the new guide, which outlines prescriptive requirements that are very well developed and require that companies develop a complete set of Standard Operating Procedures (SOPs) for sanitation, employee hygiene, testing, inventory, pest control and more. Furthermore, cannabis companies must be able to produce documentation that proves they are actually following these procedures.


There are many, many other requirements that also apply, but the really interesting ones are those related to hazard analysis (5.2.13) and preventive control plans (5.2.14): manufacturers who produce extracts or edibles must undertake hazard analyses on each input, processing step and traffic flow. The language will be familiar to those who have been exposed to Hazard Analysis and Critical Control Point (HACCP) methodology. HACCP is the standard in the food industry and goes far beyond simple GMP.
Very much like HACCP, license holders will be required to analyze each biological, chemical and physical hazard, determine controls, identify critical control point, along will all the validation, reassessment, verification and deviation protocols required. Interestingly, the fraud and bioterrorism hazard types that have recently been introduced for the food industry have been omitted, presumably an oversight that will be rectified in future versions.
How to Catch Up Fast with Tech
Satisfying these regulations using traditional manual methods takes months or even years in some cases. Today in Canada, license holders have only weeks to get their facilities to compliance, and the government is quick to crack down on any mistakes. The only way to possibly meet this deadline is to start yesterday and use the best tools you can find to expedite the process.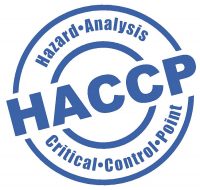 Those who have been busy implementing GMP programs are going to have to look far beyond their current objectives. Those just starting out should build with these requirements front of mind, both to satisfy inspectors and auditors and also to avoid the pain of the organizational change required to move to a higher level of quality and safety.
Ultimately, these changes will be of benefit to society and provide a competitive advantage to those who can move the fastest, especially when major retail chains become the dominant wholesale market. My advice is to start working on your HACCP-based compliance program immediately and, if you're in Canada, seek a high-level certification like SQF as soon as possible.
It's fair to say that the food industry's recent experiences with more stringent regulations clearly foreshadow what will be required for the cannabis industry. Right now – when the margin of error is razor thin – is the time for companies to make the decisive move and focus on their success – and survival.