How COVID-19 Impacted Cannabis Businesses
Before jumping into what cannabis businesses can do amid this pandemic, it is crucial to explore the specifics behind how the virus impacted the industry as a whole. From a surface level, it seems obvious what happened: dispensaries had to implement social distancing protocols, require both customers and employees to wear masks and limited the number of customers that can be present on the point-of-sale floor room. But COVID-19 did not merely make shopping experiences a tab bit inconvenient.
Cannabis producers, and especially those involved in manufacturing cannabis goods, experienced an apparent disruption in their production schedules. If the metals and plastics were sourced from Wuhan, Shenzhen or any other dense industrial area in China, supplies suddenly stopped coming, and producers were left with limited production options. Businesses did not consider the value of having various vendors and instead put all their stock in one source. A disruption in production inherently impacts dispensaries.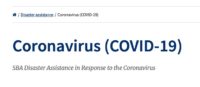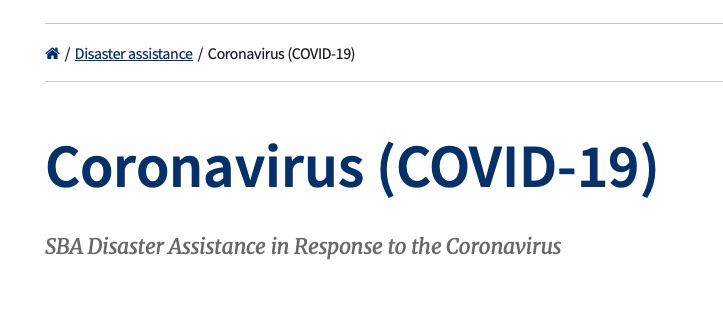 COVID-19 impacted more than just supply chains, however. For instance, investors are now less likely than before the pandemic to invest in early-stage cannabis companies. Competition for capital now far outweighs the supply for cannabis companies, and we have seen (and will continue to see) a drop in company valuations. Indeed, COVID-19 is affecting more than just currently existing operators but those yet struggling to create cannabis businesses of their own.
Vendors & Supplies
A broad survey conducted by the Institute for Supply Management (ISM) between February 22, 2020 and March 5, 2020 found that 75% of U.S. companies had experienced supply chain disruption as a result of the COVID-19 outbreak. An estimated 90-95% of all components utilized in cannabis vaporizer pens were sourced from manufacturers in Shenzhen, China. In contrast, very few companies used domestic manufacturers. While this is just one example, it is equally important to note that cannabis-specific equipment and supply shortages were not the only factors that disrupted cannabis businesses. Shortages of personal protective equipment (PPE) presented challenges for cannabis dispensaries, producers and manufacturers that continued to operate during the "shelter in place" orders.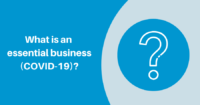 Operators must establish a resilient supply chain. Do not simply limit your options to one specific region, as this can be a costly mistake. Operators must cultivate an in-depth understanding of their supply chain beyond critical suppliers and their stress points; they need to develop and follow a systematic supply process that takes potential disruptions and stress points into account. When vetting potential vendors, always ask detailed questions that elicit evidence-backed responses. Ask vendors where they source their materials from, whether they have any history of experiencing disruptions in their supply chain and what kind of setbacks they have suffered as a result of COVID-19.
Investing in Your Core Business
In light of COVID-19, operators must invest in solutions that increase efficiency and improve the customer's experience. This entails ensuring your customer safely enters and leaves your dispensary with a product they are satisfied with—the essence of any retail operation. Your operation should focus on enhancing customer flow as opposed to encouraging aimless roaming. Having an open-space, Apple store style dispensaries might have been a popular option before, but times have changed, and dispensaries must adapt.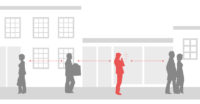 Guided purchases offer not just more efficient transactions, but also serve to ensure that your waiting room isn't backed up with an endless stream of unmanageable customers. Depending on your locally-mandated COVID-19 protocols, your dispensary will likely not be permitted to hold a high number of customers in the store, nor should it during this pandemic. Each customer service representative must be active as opposed to passive, directly asking customers what they are interested in, offering product or strain choices when customers seem unsure and answering questions as thoroughly as possible to avoid confusion and inherently delays. Be sure to emphasize the value of guided purchases to your employees and how they can promote the safety of both themselves and their customers.
Maintaining Urgency
The uncertainty of COVID-19 and its impact on the general economy has left many individuals "clocked out." Simply put, many people feel that they should wait until things go back to normal before making any critical decisions. As essential businesses, cannabis operators cannot afford to make this same mistake. Now is not the time to sit back, reflect and wait for the vaccine. Instead, operators must work to precisely assess how COVID-19 impacted their business and execute a clear plan of action to address foreseeable problems.
Execution is far more important than perfection; you'll need to make changes on a dime and avoid spending excessive hours obsessing over debating specific actions rather than taking them. It is far more essential to get tasks done versus ensuring they are perfect. If something is not working in your business, it must be readdressed or removed entirely from the protocol. It is far better to make necessary changes now amid the pandemic as opposed to reactively waiting and seeing what may come next following it.
Stay nimble by cutting out any factors that may be slowing down your company's efficiency. Is your point-of-sale system causing issues? Can you use a better payment processing tool? Are any employees underperforming? Are there any internal policies that may be hindering your employees' ability to work as optimally as possible? These are some of the many factors that must be considered to ensure your business stays agile and adaptable. Determine what is working against you and execute a plan of action to address. Do not wait and do not take shortcuts around regulations.
Understanding the Shift in Purchasing Behavior
Regardless of whether or not a vaccine for COVID-19 is completed anytime soon, operators must know that there is no "returning to normal." People's habits and behaviors have changed due to this virus, whereas slow browsing of items might have been preferable for some individuals before COVID-19; this is likely not the case today. Furthermore, research groups like Accenture have found that most customers expect their shopping habits to change permanently.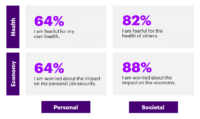 In the study mentioned above, shopping more consciously is one of the two top priorities for customers during this pandemic. According to Accenture, "[c]onsumers are more mindful of what they're buying. They are striving to limit food waste, shop more cost consciously and buy more sustainable options. Brands will need to make this a key part of their offer (e.g., by exploring new business models)." Furthermore, customers are now more likely to shop locally; this is why community engagement would be especially important to ensure you develop transparency and trust between your brand and your customers. Understanding this shift in purchasing behavior will remain one of the more crucial tasks of any cannabis operator.
Expanding Sales Avenues
More and more customers are now relying on online and curbside purchases than ever before. Dispensaries must look to their current sales avenues and determine where key focuses should be made. Use your sales data to determine where customers are making their purchases the most, be it through third-party delivery services such as Eaze, standard home delivery, online ordering or curbside pickup. Focus on identifying friction and streamlining the user experience on all customer-facing platforms and services. Equally, consider which platform your customers are using the most to make purchases; are they making more online purchases, or do most still prefer direct shopping at the store? Remember that having more products doesn't necessarily mean more revenue. You must also identify which products are performing well and which have low margins.
These considerations can help strengthen your highest performing platform while working to fix any more inferior performing platforms. As stated before, stay nimble; if something is not working out, cut it out from your business model, and move forward. Do not be afraid to cut poor-performing platforms to hone your focus on the successful ones. Since post-COVID-19 shopping behavior is likely to stay permanent, these changes may still be applicable following a slowdown or cessation of the virus.
Delighting Your Customers
Virus or not, customer satisfaction remains one of the most crucially defining points for the future of your business. Your customers must be safe and must be happy with their purchase. To ensure this outcome, you need to maintain adequate safety policies while equally promoting streamlined purchases. Although a limited number of individuals may be annoyed with over-the-top safety precautions, most customers will enjoy the heightened security that comes alongside these types of measures.
Contactless service, such as having customers scan their identification upon entry or encouraging more credit card versus cash transactions, can increase customer satisfaction, as they will feel a stronger sense of security when shopping at your dispensary. Focus on streamlining curbside pickup. Things such as requiring vehicle descriptions (e.g., license plate numbers, color, make) for curbside pickup purchases can go a long way in helping employees quickly identify customers.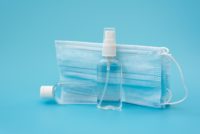 Equally, be sure there is hand sanitizer available near the entrance of your dispensary. This adds a further sense of security for your shoppers. Delivery should be consistent; delays and setbacks must be minimal to win the confidence of your customers. Take the extra steps to ensure your dispensary is clean and products hygienic. All these factors work to increase customer satisfaction while maintaining their safety, and more importantly, impact the level of trust your customers have in association with your brand.
Scaling Operations Taking Advantage of Limited Competition in Emerging Markets
As stated before, several individuals—including existing and emerging cannabis businesses—are clocked out following COVID-19. This mindset is not only detrimental for operations but can also impact how you scale your business. New markets are coming online and will continue to do so as regulators are increasingly incentivized to replenish government coffers. Riverside County in California, for instance, is now allowing for capless licenses for all cannabis business types. However, what remains the key focus for regulators is expanding the number of delivery and distribution operators. In Massachusetts, delivery endorsements for dispensaries are available without a set deadline to social equity applicants and do not have a defined cap. In Illinois, the cap for transporters was equally removed, and each applicant who scores above 75% will receive a license.
These types of licenses are now more valuable than ever before for two reasons. The first reason is that regulators are keener to award delivery and transporter licenses than other types. Secondly, customers now prefer home delivery over shopping in stores due to COVID-19. With more people clocked out during these times, you have far more opportunities and far fewer competitors during application processes. Use this time to truly develop a strategy for expansion, as the chance might not come so quickly again.
Conclusion
As a final point, be sure to expand your online presence during this time. Although you may not have the capacity to reflect your company's personality and value through quick in-store transactions, you can use social media to encourage product reviews, social interactions, and recommendations. Invest in marketing through social media platforms. Platforms such as TikTok have helped form communities of like-minded individuals. Use platforms such as that to highlight your company's personality and values, avoid being "salesy" and focus more on being funny, entertaining and just alive. Character adds value to your business.
People want to laugh, to feel safe and they want to live. Create social interactions and immersion and always prioritize being honest and transparent with your customers. This final point stands as equally as important as the rest of the considerations highlighted throughout this article. Stay nimble, stay active and stay alert! Do not view the chaos behind this pandemic as a pit, and instead see it as a ladder. Track down opportunities, do not be afraid of change, and, more importantly, do not wait for an answer to COVID-19, be the answer.