Natural cannabinoid distillates and isolates are hydrophobic oils and solids, meaning that they do not mix well with water. By formulating these ingredients using various technologies, companies like Caliper and Ripple have learned how to change the solubility properties of the cannabinoids. In addition, formulations can improve bioavailability and onset time of the cannabinoids.
Stillwater Brands is a cannabis formulation company based out of Denver, Colorado, leveraging proprietary technologies for solubilizing cannabinoids in water. Stillwater has a partnership with the Canadian company Green Organic Dutchman and will soon expand their THC line of products, Ripple, into Michigan. Their CBD product line, Caliper, is already sold nationally.
We spoke with Drew Hathaway, senior food scientist at Stillwater, about the Stillwater technology and aspirations for growth. Hathaway joined Stillwater in 2018 after engaging with them as a technical sales representative in his previous role at a food ingredients supplier.
Aaron Green: What trends are you following in the industry?
Drew Hathaway: I can mainly speak to the science side of the business since that's where I operate, but I do have some insight into the marketing approach and some of the things we look at. We're looking at traditional food and beverage trends, whether it's beverage formats, with its unique ingredients that are going to be general flavor trends, which can definitely be very region-specific. One of the things we definitely look at, especially on the THC side, is dosage differences. What are people putting their dosages at? Are they doing a combination of cannabinoids or terpenes? Are they really using individual ingredients? I think that's something that's been fairly well established in the THC market, especially since you have the regulatory mandate of 10 milligrams THC being your max single dose.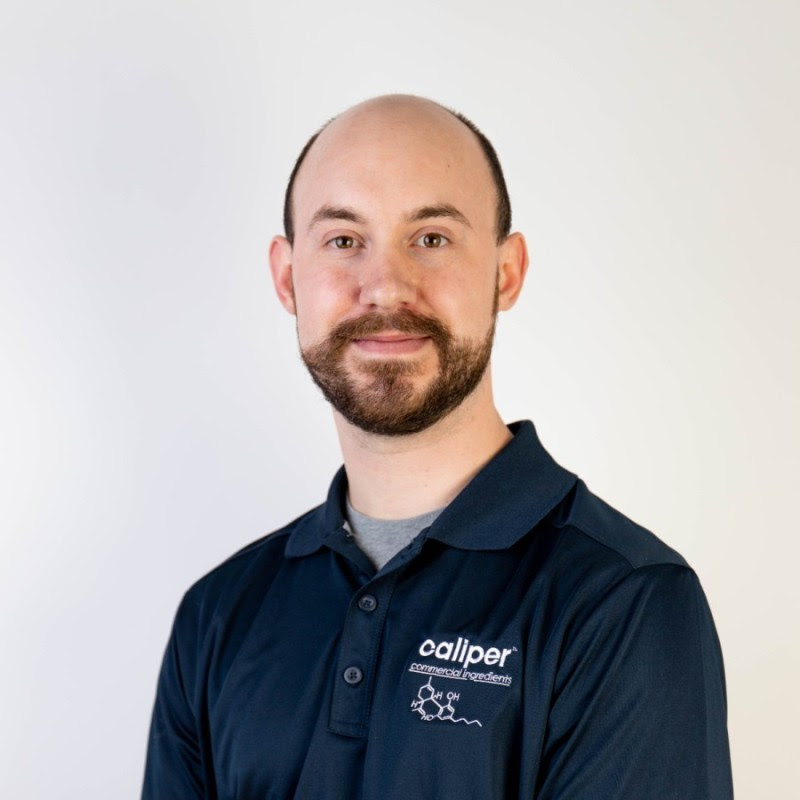 When Stillwater first launched in 2016, our company started with lower dose products to provide microdose options. We focus all of our products on functional foods for consumers. It's why we have three different options for every single one of our products. We have what we call the Pure 10 which is 10 milligrams of THC per serving. We have what we call the Balanced 5. That's 5 milligrams THC, 5 milligrams of CBD. Then as well as our Ripple Relief, which is a 40 to one ratio of CBD to THC at 20 milligrams CBD and 0.5 milligrams THC. We provide a variety of options for people looking for different dosage levels. We have to look at all of those trends. Packaging trends are also high on our radar.
Aaron: How about flavors?
Drew: We recently launched additional SKUs for our Ripple gummies here in Colorado. We have four different options. We have a sour variety pack that contains sour watermelon, sour apple and sour peach. We also just launched peach cherry, kiwi apple and sour watermelon by itself — and all of those are at the five milligram THC per gummy dose. That aligns with the Pure 10 line as well. We also have been working on some new flavors for the 10 milligram THC quicksticks, which we're looking to launch early next year. Then, like I mentioned earlier, we're expanding into Michigan with the THC business, which has been a big goal for us and something that's gotten a lot of effort behind the scenes.
Aaron: So Drew, how did you get involved at Stillwater?
Drew: I like to describe myself as a traditionally educated food scientist. I went to college and got my bachelor's and master's in food science and technology at Ohio State. And then I ended up at a really cool company that was a very large food ingredient supplier. I was technical support to sales for their team. Through that position, I covered the Colorado territory as well as California and I got to cover Stillwater as one of my customers providing technical advice on different products and ingredients that they were looking at. I got involved with Stillwater through that position, back in the early days when they were still trying to develop and figure things out. That would have probably been about four years ago. I was able to see from the sidelines and I was dealing with some other cannabis companies in the space here in Colorado at the time too.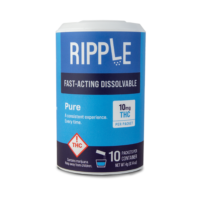 I recognized very early on what they were trying to do by making cannabinoids water soluble and water compatible. It was not only extremely challenging, but also had a ton of potential if they were able to pull it off. At that point, they were still trying to figure out how this is going to work. How do we produce it? How do we sell it? How do we make sure that things are stable? Things of that nature. I got an inside look at Stillwater from the very start, back when there were really only a few people at the company. I would check in with them regularly as they needed help.
I always joked that they were my least important, most interesting customer and I mean that only because they were buying extremely small amounts of ingredients from us. From a sales perspective, naturally, my manager didn't necessarily want me spending a ton of time working with them. From a personal interest perspective, I was like, "these guys are doing something really intriguing and if they can pull this off this has a ton of potential, so I want to help them however I can."
I dealt with them in that sales capacity for about two years before they talked about expanding into the CBD space with the Farm Bill passing at the end of 2018. I recognized at that point that I think they had two scientists including Keith, our head of R&D, and I said "alright, that's really ambitious. You probably need some help! I think it's time for me to take the leap and see if you guys are interested in having me come on board." Fortunately, they were and so I've been with the company a little over two years now.
Aaron: Can you explain at a high level what the Stillwater products do?
Drew: The base technology behind all of our products for Ripple and Caliper is essentially converting your fat-soluble cannabinoids, whether it's CBD or THC, into a water compatible product in a process referred to as emulsification. What you're essentially doing is taking CBD and THC containing oils, whether it's a distillate or isolate, and you're essentially breaking those fat droplets into extremely small droplets and then stabilizing them at that size. We make our own emulsion — the fat droplets are extremely small — then when you draw that down into a powder format and redissolve it into water, you are dispersing billions upon millions of fat droplets into your glass. Those droplets are evenly dispersed through the beverage so that you get the same amount of THC or CBD in your first sip that you get in the last sip. That's really the core technology behind everything that we do.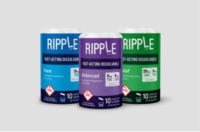 Taking cannabinoids and making them water soluble is the base technology necessary in order to make something like a shelf-stable infused beverage. There's no way that you're going to take traditional distillates or cannabinoids and be able to make a beverage that is shelf-stable otherwise. It's been really cool since joining Stillwater to learn and understand how that process changes the way that those cannabinoids are absorbed by your body. Emulsification changes things like the onset time, as well as the total amount of cannabinoids your body's absorbing and using. That's been something that's super interesting to see through the clinical research that we've done with human participants through Colorado State University.
Aaron: Let's say if you just take THC oil and put it into an infused product. What's the difference between that and Ripple?
Drew: Some products formats, such as beverages, just aren't possible with THC oil without an emulsification technology. As the old saying goes in science, water and oil just don't mix. So, if you were to take a traditional THC distillate and try to add it to a beverage, that would just float on top as a big oil slick. When you took your first sip, you would essentially get all of the cannabinoids in your first gulp which not only makes precise or partial dosing impossible, but also would taste absolutely terrible. Emulsification makes those infused beverage products possible and stable over a normal one-year shelf life or potentially longer.
Emulsification also changes the way that your body absorbs those cannabinoids, which is something that we've definitely put a heavy emphasis on and have really been able to validate with clinical research. I think that's one of our biggest differentiators versus our competitors. We're definitely not the only ones in the water-soluble cannabinoid space, but from my understanding, I think we're one of the few companies that have actually executed human-based clinical trials (vs rodents) through a third-party university and been able to prove that these cannabinoids are detected in your bloodstream as fast as 10 minutes after consumption. We measured those results directly against an oil-based control, where you're not going to get a peak absorption until maybe 60 to 90 minutes after consumption. What this research found was that not only was our product absorbed much faster, but it also enabled a significantly higher amount of the cannabinoids to actually make it into the participants' blood stream where it can be used by their bodies. We also found the type of food emulsifier makes a significant difference in absorption – not just emulsion size, counter to common belief.
We use the analogy, "It's getting a better bang for your buck." The main purchasing consideration for a lot of edibles consumers when you go to a dispensary is "what is my cost per 10 milligram dose of THC?" That's one of their key purchasing parameters, especially for your lower budget customer. What's great with Ripple is one milligram of THC consumed through our Ripple technology is not really equivalent to one milligram of an oil-based product and that your body is actually going to absorb a higher percentage of it. And therefore, you're going to get more of an effect, whether you're looking for a medical effect or whether you're looking for more of a recreational therapeutic effect. It also improves the consistency of that experience. So, with oil-based products, you could have the same products multiple different times and based on what you recently ate, you might get a higher or lower absorption rate or a faster or slower absorption rate. It's also in the consistency of the experience and I know that from our market research of our consumers of Ripple products here in Colorado since that's been in the market for a few years now. That's the number one reason why people really trust our brand is because they can count on getting a consistent experience every time for the same dose.
As we all know, with the THC market and edibles market being newer in general, that's most people's biggest fear, especially if you're a new consumer of THC — you obviously don't want to consume more than what you can handle as far as getting higher than you want to be or anything like that — So consistency is a really, really key aspect for us and something that I'm definitely proud that we can provide that for our consumers.
Aaron: What does your product look like when you dissolve it into a liquid – let's say something clear? Is the resulting mixture clear or cloudy?
Drew: We do have liquid concentrates, especially in the Caliper side of things, but with our powders, it kind of billows in as a cloud when you add it to a clear liquid. You can almost think of it like when we pour creamer into coffee: you see the cloud expand and then slowly fill out the cup and then be fully mixed in. Whereas with our products if you pour it into clear water, and you'll see this white cloud form and then disperse. The final solution is generally a little bit cloudy depending on how much water you add it to."I've been fortunate to be the lead developer for those products for Caliper and for Ripple, and flavor work is definitely something that never gets old."
Aaron: How are customers using your products?
Drew: For a long time, we've had a variety of products in the market, some of which are still in the market, and some of which we've pulled since then. The key product for us has always been the Ripple dissolvable powder. It's an unflavored, unsweetened powder that comes in a little sachet packet that you can tear open just like you would any other product and add to really anything. With its water compatibility, there's really not a single product that you can't add it to. It's been really cool to see through social media, and in general, consumer engagement is electric and is kind of viewed as a novelty. The initial reaction is "Oh, I can take this little powder, put it in my eggs and now I have infused eggs!" It's been great to see the creativity that our consumers have. We've seen it put in such a wide variety of products that literally you can make anything into an edible. I think that's one of the coolest aspects of that product and why it's been so successful.
One of the things we did realize pretty fast is that for a lot of people, the convenience and the consistency of the experience was a main driver for why they were purchasing our products. A lot of our real consumers just take that packet apart, ripping it open and pouring it straight in their mouth. It's the fastest and most convenient way to consume the products, pretty much anywhere. We dug into that with our more recent launch of Ripple Quicksticks. And then we added some flavor, we added a little bit of sugar and sweeteners to make it a consumer-friendly experience where you get a really enjoyable flavor. It's still just as convenient to consume by just ripping the packet straight open and pouring it in your mouth.
Aaron: It sounds like there must have been some interesting internal product development testing!
Drew: Yeah, definitely. That's a fun one. I've been fortunate to be the lead developer for those products for Caliper and for Ripple, and flavor work is definitely something that never gets old. It can be frustrating at times, it's definitely not the easiest thing to do. We've looked at traditional berry flavors, citrus flavors, as well as weird, kind of out-there flavors, to see what we like and what we think will work with our consumers.
Aaron: What states do you operate in?
Drew: Currently, our Stillwater THC business only operates in Colorado. That's essentially the genesis of all the companies (Ripple, Caliper) is Stillwater being here in Colorado. We're excited to announce that we're expanding to Michigan next year. That's something that we've all been working pretty heavily on developing and getting ready to go. That will be our first expansion of the THC brand to a different state.
We do have a licensing and distribution agreement with The Green Organic Dutchman (TGOD) in Canada. They produce our products using the same technology up there and license also under the Ripple brand name. So, it's great to see the presence that we've been able to expand up there.
Then with Caliper on the CBD side of things with Caliper Ingredients and Caliper Consumer. We operate nationwide for that based on the more recent rules with the 2018 Farm Bill. For me, especially working across all of those business units, it's really interesting to see the different business approach between your target CBD consumers and your target THC consumers because they're really different markets. There's definitely some overlap, but you're targeting a different demographic to a certain degree. We keep those decisions in mind when we're choosing how to market and what flavors to use and what products to make. So that's been really interesting for me to see the behind-the-scenes discussions.
Aaron: I saw on your website, you've got consumer options via the dispensaries. Do you work with any infused product manufacturers on a licensing basis or partnership basis?"I'm super excited to continue to see how the medical research will continue to evolve."
Drew: I'd say the majority of them are definitely on the CBD side for Caliper, partly because the regulatory environment of CBD just is a little bit easier to kind of engage other customers and to sell products across state lines and things of that nature. We do have some partnerships with some of the companies here in Colorado. I'd say the main one that we've promoted externally is with Oh Hi infused Seltzers based out of Durango, Colorado. It's been a great agreement where we provide our base technology via liquid Ripple formulation that they can then infuse into their seltzers. They've done a great job with those products and it's definitely a partnership that's been mutually beneficial.
Aaron: What are you personally interested in learning more about?
Drew: For me, the whole appeal of joining the industry was research. With prohibition and decades of those restrictions preventing true research there are so many unknown questions that still need to be investigated. I'm super excited to continue to see how the medical research will continue to evolve. I think we'll get better clarity on the efficacy of individual cannabinoids versus different combinations and ratios of cannabinoids. The entourage effect is something that's pretty heavily talked about in the industry. I do think there's some research to support that. I also think there's still way more unknowns than things that we actually know. So, I'm super interested in seeing how our understanding of everything will continue to improve over time.
I'd love to see the medical research eventually expand into what synergistic benefits exist between cannabinoids and other bioactive ingredients such as turmeric, catechins, antioxidants and other plant-based ingredients that have gotten a lot more interest through the medical research in the last decade.
Then one of the things I'm always excited about being on the science side of things is we're still investigating the general compatibility of cannabinoids with various types of food and beverage products. That goes not only for ingredient interactions, but also factors like pH, water activity and moisture content. Even packaging definitely plays a role in cannabinoid stability for a variety of products. There's also a variety of production processing technologies that still need additional investigation, whether you're talking pasteurization, for beverages, or retort for canned products or newer technologies like high pressure processing (HPP). So, I think the most exciting thing for me, and the reason I was really willing and interested in joining the industry, is there's so much to learn. I don't think we'll ever run out of things to explore. I think as an industry the better we conduct this research, the better off we'll all be.
Aaron: That's the end of the interview! Thanks Drew.