While it has gotten decidedly less English-speaking press than other countries in Europe on the front edge of cannabis reform, Denmark's pilot four-year cannabis program is moving along nicely. It is also, without all the fanfare and hullabaloo seen in other EU countries struggling with how to approach cannabis normalization, about to reach the end of its first year.
The four year program was authorized to begin on January 1, 2018.
Major Canadian cannabis companies have been establishing operations in the country since late last year. Spectrum (a division of Canopy Cannabis), jumped the shark early, as it did in Germany. On December 5, 2017, three weeks before the executive order went into effect, Spectrum announced a first of its kind Danish joint venture with a forty thousand square-meter grow facility. Others have followed since then.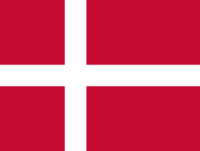 Licenses are required for every step of the process. In other words, producers must receive a license to legally cultivate cannabis for medical purposes. Those wishing to distribute must also have such products admitted to the formal list of medicines that can be distributed domestically. Manufacturers are also not allowed to distribute their product to any entity except pharmacies, hospitals and other manufacturers with a license to distribute.
Exports are also tightly controlled. Any medication on the approved pilot list cannot be exported. Further, it is only legal to export to two countries from Denmark – namely Canada and Holland.
A Direct Comparison To Other European Medical Cannabis Programs
Denmark is the first member of the EU to set up a trial program specifically for cannabis, although the Danish "experiment" looks in many ways like what will emerge in Germany. Unlike in Germany, however, the process is getting off to a smooth start.
Germany, which was primed to do the same as of March last year, has struggled since then with establishing a domestic cultivation process. That said, distribution (particularly from outside the country) is already off to a flying start. The difference, however, is that distributors in Germany who have a license to distribute a restricted narcotic product, can distribute cannabis too, without additional licensing. See Aphria's recent purchase of CC Pharma with distribution to 13,000 pharmacies in Germany. Imports will actually be the name of the game here for some time to come as the cultivation bid is widely accepted as being too small to even meet existing demand. This will be the reality going forward as the government is required to purchase all cannabis bought by tender bid.
The other place to watch right now is Greece. The country has also moved quickly to establish a cultivation program in the last year. The difference between Denmark and Greece however, is that the export game (along with medical tourism) are clearly on the agenda.
Regardless, the success of the Danish "experiment" is one that other European countries could well look to as other countries proceed down the road to cannabis normalization and legalization, even if at first, and for probably the next four to five years, as a medical product.