Editor's Note: This article contains the last four common labeling mistakes that businesses can make. The previous four mistakes were published last week here. 
---
Mistake #5: Planning Just-In-Time Inventory Too Close to Production; Effecting On-time Deliveries
Using JIT (Just-In-Time) management is common throughout North America. JIT involves manufacturers and suppliers trying to minimize, or even eliminate, their inventory. This approach relies on suppliers to deliver materials just before production is started. When this method is done properly, it is a very efficient way to minimize production costs, but when companies do not prepare for a "crisis" situation, they will have nothing in stock to fall back on.
Minimizing inventory costs is always a challenge. It's a never-ending contradiction trying to maintain low inventory costs while factoring the percentage of potential new growth. Calculations can fluctuate from month to month, especially when industries rely on commodity ingredients or are impacted by sudden regulatory changes like we see with the cannabis, food packaging, and health supplement markets. Front runners in these markets practice minimizing their product label inventories, but their needs might quickly change from one day to the next. They do not want to place a one-time annual label order for each SKU. If an ingredient runs out of supply or a regulatory change affects their production profile, they would be sitting on unusable labels that will go to waste.
Best Method Approach: Think in terms of what the bottom line effect will be when factoring how you should manage your inventory. Try not to reduce your inventory too low. This could cause your company to experience shipping delays when complications arise with suppliers or quality control. You should have at least one-to-two production cycles worth of inventory available for those "crisis" moments.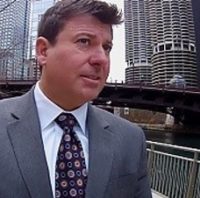 This backup inventory can also help reduce paying for excessive rush fees. Sometimes businesses can experience unexpected demand for a product, especially when companies consolidate production plants, acquire other companies, or have a new product launch. Supplier material shortages can greatly impact internal quality control and delay delivery times. Building a strong business relationship with your label provider is key to working around business demands and potential problems; which in turn, will help your label provider ship on-time deliveries so your production deadlines are met.
Mistake #6: Selecting the Lowest Price, But Approving the Wrong Materials for Your Product Needs
Sometimes clients buy the lowest priced labels without their procurement department knowing what the label specification requirements should be. It's always a good business practice to shop for the best price, but it is equally as important to make sure you understand what you're buying for that price.
Label providers vary on the quality of work they do, value-added services they offer, their production expertise, and the quality of material they use. Additionally, the hidden potential costs to lowest price shopping is that once the construction of those labels fail, it could cost you much more than a simple reorder.
Best Method Approach:Establish clear and concise procedures so your production team can forward the necessary criteria for your procurement department to have during the buying process.
brands want strong, eye-catching labels that stand out online, on the shelf, and/or on the retail floor. On a separate note, some businesses and manufacturers don't care how long their brand and contact information remains on their product after the purchase. This gives them the flexibility to buy extremely low-quality material, but the outcome is a much lower brand awareness reminder at the end of the product's use. But if your business model is such that you sell a "one-time use" product and all that you need is the label to survive through the POS, then the cheapest materials and lowest price might be your best solution.
In most cases, brands want strong, eye-catching labels that stand out online, on the shelf, and/or on the retail floor. Manufacturers want their labels to remain on their product, so their customers have a reminder of what they need to buy again or the ability to reread product use instructions and label warnings. Even if you don't require the most expensive materials, using good quality, durable substrates and inks is always a solid approach.
Mistake #7: Not Preparing for Oil Based Products
One of the most popular products expected in retail for 2019 will be essential oils and/or CBD infused oil ingredients in foods, drinks, and wellness supplements. One of the most common mistakes relating to oil-based products is that entrepreneurs often forget that oils can soak into paper substrates and/or disperse certain inks, even when laminated.
Whether your product is on display in retail, or being sampled at a trade show, the last thing you want to be concerned about is your product name and contact information smearing or washing out. Even the smallest drop of oil can seep into a paper label and spread the ink to the point that you'll have your own little tie-dye action on the label. That might look cool to some, but you lose your branding and the perception with most retail customers will be that your company is either cheap or is not professional.
Best Method Approach: There are affordable films such as polypropylene materials that will allow you to print the look you want while still protecting your branding and product. From cooking oils to industrial grade oils, the approach is the same but may require different types of films and ink solubility, so each bottle and container has oil resistant labels that maintain a professional look.Whenever one of our clients launch a new product or changes the intended surface conditions for label application, testing the label is always extremely important
If you're feeling overwhelmed, remember that you don't need to select all the label materials on your own. Your label provider should help you settle on the best solution.
Mistake #8: Not Properly Testing New Labels and New Product Surfaces
This is one of the most common and overlooked issues. Whenever one of our clients launch a new product or changes the intended surface conditions for label application, testing the label is always extremely important. This is especially critical when dealing with high quantity orders.
Best Method Approach: Testing parameters should be outlined by you and your label provider so both parties understand how long the label and the ink consistency should remain on the surface after purchase and use of product. There are wide variations of testing, so it will depend on the type of product and the intended industry.
For example, testing hand-applied, durable labels on powder coated metals for the boat and trailer industry require a completely different testing method compared to tests for typical food and beverage products that are machine applied. Usually, with uniform container products like food clamshell packaging, beverage cans, and supplement jars, all you will need to do is make sure to test labels on your production line, so your team is confident with the results.
Final Thoughts
In summary, preventing just one of these mistakes can yield huge cost savings no matter if your company is a start-up or a large corporation. Even if these eight common mistakes do not directly apply to your own issues, hopefully the "Best Methods" approach will give your company ideas about how you can prepare for future product releases, reduce product label issues, and improve your own quality control metrics.
If you have topics relating to product labeling that you would like me to discuss, please write to info@easylabeling.com. Be sure to save this article and forward it to your peers for future reference.