Regardless of whether your grow is indoor or in a greenhouse, mold is a factor that all cultivators must consider.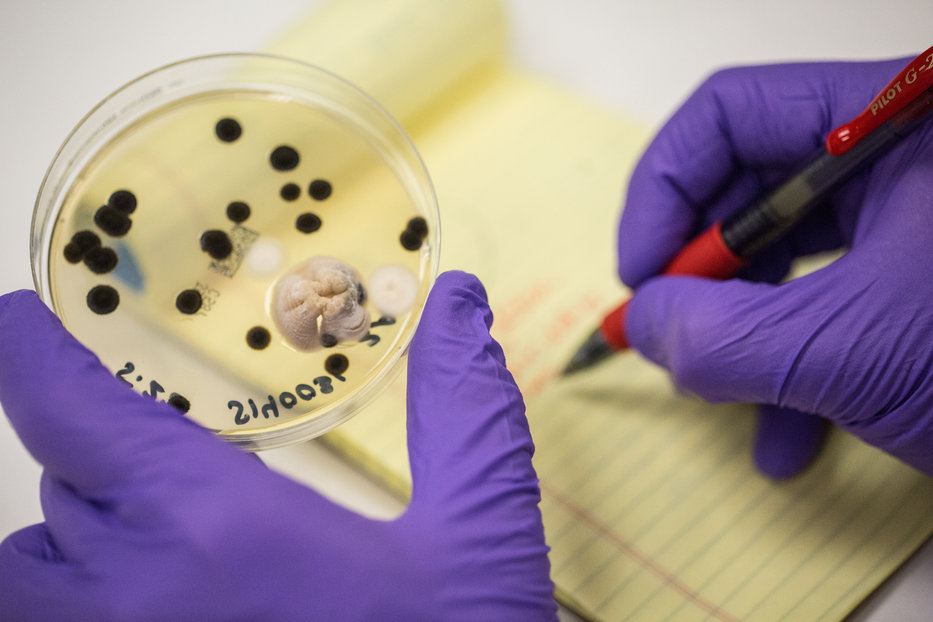 After weeks of careful tending, pruning and watering to encourage a strong harvest, all cultivators are looking to sell their crop for the highest market value. A high mold presence, measured through a total yeast and mold count (TYMC), can cause a change of plans by decreasing crop value. But it doesn't have to.
There are simple steps that any cultivator can take that will greatly eliminate the risk of mold in a grow. Below are some basic best practices to incorporate into your operation to reduce contaminants and mold growth:
Isolate dirty tasks. If you are cleaning pots, filling pots or scrubbing trimming scissors, keep these and other dirty tasks away from grow and process areas. Dirty tasks can contaminate the grow area and encourage mold growth. Set up a "dirty room" that does not share heating, ventilation and air conditioning with clean areas.
Compartmentalize the grow space. Mold can launch spores at speeds up to 55 miles per hour up to eight feet away without any air current. For this reason, if mold growth begins, it can become a huge problem very quickly. Isolate or remove a problem as soon as it is discovered- better to toss a plant than to risk your crop.
No drinks or food allowed. Any drinks or food, with the exception of water, are completely off limits in a grow space. If one of your employees drops a soda on the ground, the sugars in the soda provide food for mold and yeast to grow. You'd be surprised how much damage a capful of soda or the crust of a sandwich can do.
Empty all trash daily. Limiting contaminants in turn limits the potential for issues. This is an easy way to keep your grow clean and sterile.
Axe the brooms. While a broom may seem like the perfect way to clean the floor, it is one of the fastest ways to stir up dirt, dust, spores and contaminants, and spread them everywhere. Replace your brooms with hepa filter backpack vacuums, but be sure that they are always emptied outside at the end of the work day.
No standing water or high humidity. Mold needs water to grow, therefore standing water or high humidity levels gives mold the sustenance to sporulate. Pests also proliferate with water. Remove standing water and keep the humidity level as low as possible without detriment to your plants.
Require coveralls for all employees. Your employee may love his favorite jean jacket, but the odds are that it hasn't been cleaned in months and is covered with mold spores. Clean clothing for your staff is a must. Provide coveralls that are washed at least once a week if not daily.
Keep things clean. A clean and organized grow area will have a huge impact on mold growth. Clean pots with oxidate, mop floors with oxidate every week, keep the areas in front of air returns clean and clutter-free, and clean floor drains regularly. The entire grow and everything in it should be scrubbed top to bottom after each harvest.
Keep it cool. Keep curing areas cool and storage areas cold where possible. The ideal temperature for a curing area is roughly 60 degrees and under 32 degrees for a storage area. Just like food, the lower the temperature, the better it keeps. High temperature increases all molecular and biological activity, which causes things to deteriorate faster than at cooler temperatures. However, curing temperature is a function of water activity more than anything.
Be Careful With Beneficials. Beneficial insects certainly have their place in the grow environment. However, if you have a problem with mold on only a small percentage of plants, any insect can act as a carrier for spores and exacerbate the problem. By the same token, pests spread mold more effectively than beneficials because they produce rapidly, where beneficials die if there aren't pests for them to eat. It is best to use beneficials early in the cycle and only when necessary.